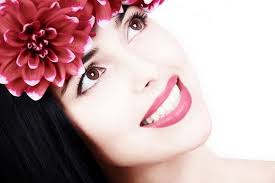 Long-standing exposure to bright sunlight or polluted air, ageing or hormonal fluctuations might cause patchy skin darkening, making the skin look unhealthy. As cosmetic treatment is a possible option, it is generally not recommended, except in the few extreme cases; by the regular use of a few simple home remedies, you can deal with the darkened skin in the comfort of your home. Read 2 important Home remedies for dark skin patches.
Lemon juice
One of the simplest and safest bleaching agents you would ever find i.e., Lemon juice can work wonders for the darkened skin. The ascorbic acid or vitamin C present in lime juice acts as an antioxidant and helps lighten colour of the skin.
Steps:
Squeeze juice from ½  a lemon and dab this with a cotton ball onto the area where skin has darkened.
Or you could even directly rub a cut lemon over affected area, allow juice to stick to skin.
Leave on for at least an hour and then wash with water.
Avoid complete exposure to sunlight when you have applied lemon juice onto the skin or your skin will only get darker than before.
You can also combine the lemon juice with turmeric powder or tomato juice.
Milk
Milk contains the compound called lactic acid and this has been found to help with lightening the colour of skin.
Steps:
Use the cotton ball to apply a little raw milk to darkened skin
Allow it to dry and leave it on overnight; rinse the next morning with warm water.