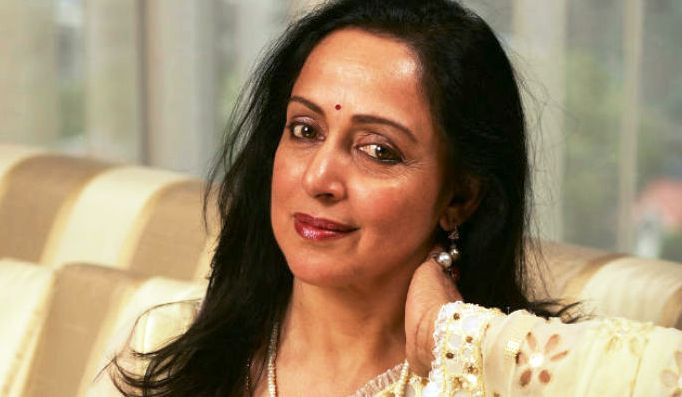 Hema Malini is an Indian actress, director, producer, dancer, and politician. In the year 1963, she made her acting debut in the Tamil Film Industry with "Ithu Sathiyam" as a dancer and supporting actress. Malini first acted in the main role in "Sapno Ka Saudagar" (1968) and went on to feature in numerous Bollywood films, primarily as the lead actress. In this age also she looks very beautiful and here we are going to know her Beauty, Fitness Tips & Diet Plan.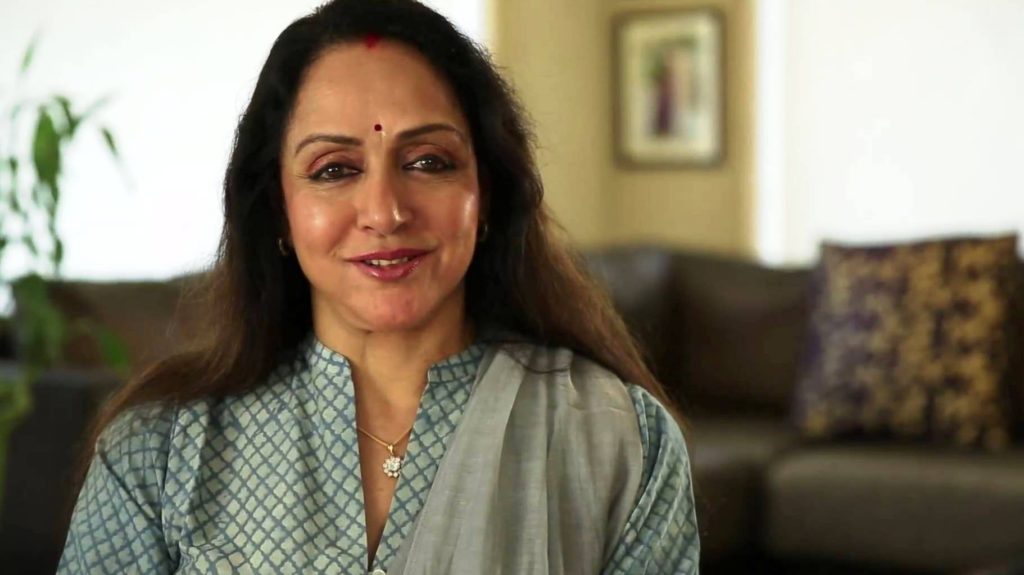 Hema Malini Beauty Tips
Drinking water – Drinks plenty of water which helps her face to glow. Drinking enough water daily helps in flushing toxins from the body and thus the keeps the skin much hydrated as well as glowing.
Aroma oils – She uses aroma oils on her lovely face and avoids heavy makeup and helps in nourishing the skin and slows down the aging process.
Avoids eating junk food – Hema Malini believes in eating healthy which in turn keeps her skin healthy. She has lots of fruits as well as vegetables in her regular diet and that is the secret behind her ageless beauty.
Traditional oil-based massage for hair – The actress firmly believes in natural products as they do not have any side-effects. Coconut oil mixed with amla, tulsi, and neem are indeed the secret to her lovely tresses.
Hema Malini's Makeup Secrets
Less make-up – Hema Malini strongly believes in using less makeup with usage of minimal products. Thus helps her skin to breathe well. She makes use of 'Clarins' cleansing milk on daily basis.
Eye makeup – She prefers to keep the face devoid of foundations and instead, uses aroma oils before applying makeup. Kajal for the eyes and a light-shaded lipstick is what she likes when doing her own makeup.
Night cream – A night cream is made use called 'Aveda' is all that she uses before going to bed.
Cycling – To keep her body fit and in good shape, she cycles daily at home for nearly 10-15 minutes.
Pranayam and yoga – The 64-year-old Hema Malini does pranayama for about 45 minutes daily and also practices yoga every alternate day. It is yoga cum stretching that helps her attain toned biceps and also triceps and a waist which has no flab.
Dancing – Hema Malini is a well known trained classical dancer and her dancing also works out to be daily exercise to keep her body in proper shape.
Hema Malini Diet Secrets
Go vegetarian – The actor happens to be a pure vegetarian and also believes it to be one of the main reasons that aid her in maintaining a fresh as well as healthy look.
Fasting – She fasts at least twice a week and has fresh fruits, dry fruits as well as paneer in her 'fasting' diet.
Healthy lunch – At lunch, she has two rotis, daal, two vegetables, a little bit of rice with rasam. At times, she has spicy food too. The curd is essential as she feels it is good for her health.
Liquid intake – She consumes about 2 cups of green tea on a daily basis apart from water and curd rather liberally in her daily diet.
Early dinner – She has her dinner at 8 pm and takes food that is easily digestible. Dinner is, of course, less oily and spicy.1