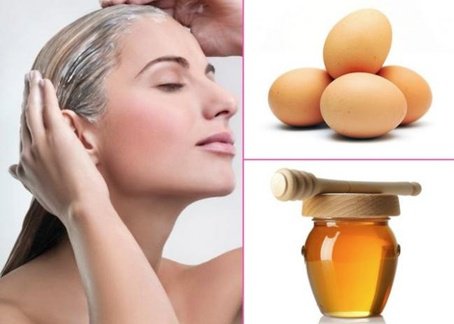 External factors such as the harsh chemicals or too much exposure to sun and wind can strip natural oils out of the hair, making hair dry.Five best hair masks for dry hair.
If fighting with dull and dry hair, try these hair masks made the completely out of natural ingredients to bounce the hair back to life.
Egg and castor oil hair mask
Applying eggs on the hair has always been an easy fix to dry and the damaged hair. Egg yolk is best source of protein for the hair and is enormously moisturising. Castor oil penetrates deep into scalp and moisturises the hair immediately.
How to use: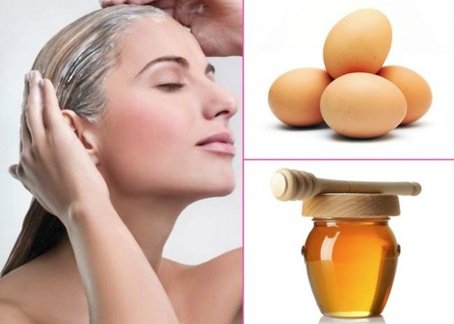 Mix 1 egg yolk with one tablespoon of castor oil.
Also add tablespoon of honey to mixture and combine all ingredients well.
Apply this paste to the hair from the roots to tips.
Put on plastic shower cap and wrap the head with towel.
Leave it for ½ an hour and wash the hair with the mild shampoo.
Use this hair mask thrice per week for excellent results.
Five best hair masks for dry hair
Potato and aloe vera gel hair mask
The potato and aloe vera gel hair mask is an easy way to regain the lost shine and hair texture. Potato is great for strengthening the dry and brittle hair. Aloe vera gel contains natural oils that strengthen the hair, prevent split ends and soften the tresses.
How to use:
Peel skin of large potato and grate it.
Squeeze the juice of potato juice into the bowl and add two tablespoons of aloe vera juice to it.
Stir it well till mixture becomes smooth in touch.
Massage it on scalp first and then apply it to the hair.
Leave it off for at least 2 hours before washing it with the mild shampoo.
Apply this once per week to fight from dry hair.
Honey and olive oil hair mask
Honey naturally holds water onto the hair which makes it excellent for conditioning as well as adding shine to the hair. Olive oil is packed with the nutrients which nourishes the hair and prevents it from breaking.
How to use:
Combine four tablespoons of honey with six tablespoons of olive oil and mix both these ingredients well.
Apply the mixture to the hair and cover the hair with the shower cap.
Let it sit for 15 to 30 minutes and rinse it off with an herbal shampoo.
Follow this routine twice per week for smooth and silky hair.
If the hair looks too dry and brittle investing 30 minutes of the time to this hair mask can enhance the hair condition.
Five best hair masks for dry hair
Strawberry hair mask
Strawberries can add lots of the shine and moisture to the hair. They are filled with the antioxidants that prevent cell membranes of the scalp. They also have antifungal effects that help to get rid of the dandruff. You can also try these hair packs for the dry hair.
How to use:
Mash 200 grams of fresh strawberries.
Add 1 egg yolk and two tablespoons of olive oil to mashed strawberries. Combine all the ingredients well.
Apply the paste to the hair from tips to the roots.
Leave it for 30 minutes and then rinse it off with the mild shampoo.
Using this hair mask once per week is enough to add that moisture and shine to the hair.
Papaya hair mask
Papaya can be used as conditioner for an adding shine to dull, lifeless and unruly hair. Packed with the minerals, vitamins and enzymes papaya helps in nourishing hair shaft helping in softening the hair. You can try this papaya face packs for dry skin.
How to use:
Peel and mash onemedium sized papaya such that there are no chunks left.
Mix ½ cup plain yogurt to mashed papaya such that it forms the smooth gel.
Apply it on the hair and place shower cap.
Leave it off for forty five minutes before rinsing with the mild shampoo.
Five best hair masks for dry hair