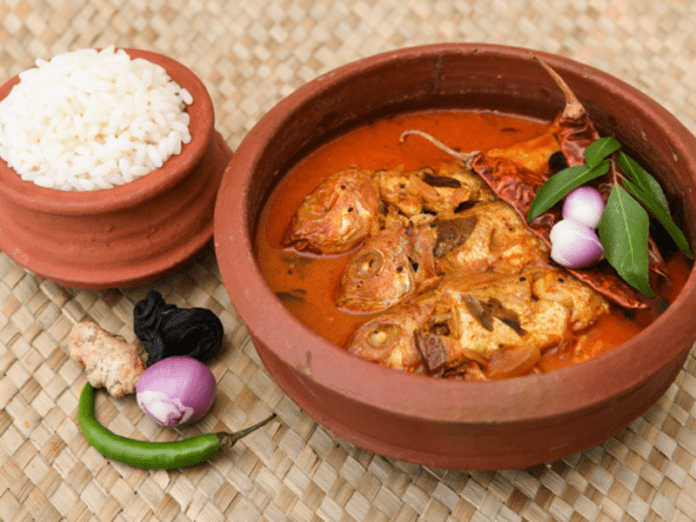 Fish curry clay pot online is something of much interest to housewives and of course Indian clay pot cooking recipes as well. Grandma's preparation cannot be ignored.
The tasty, delicious, and authentic recipes that Grandmas did prepare had indeed a unique, and of course an unforgettable taste. They would prefer to make use of mud pots to cook such delicacies which as children many enjoyed as well as the entire family.
Mud pot fish curry happens to be one of those traditional methods of cooking style and is commonly adopted in urban lifestyle as well. The idea is to bring back bygone memories of the past as well as bring forth this Grandma-style fish curry recipe prepared in a mud pot to the younger generation as well.
Know more about this traditional-style fish curry clay pot online.
Have a look at these ingredients that are required to prepare this mouth-watering fish curry made in a mud pot:
Fish – 4 (any small or medium-sized whole fish)
Onions – 5-8 (chopped)
Ginger – ½ tsp (finely chopped)
Garlic – 5-8 cloves (chopped)
Curry leaves – 1 sprig
Tamarind juice – ½ cup
Coconut oil – 2 tbsp
Tomato – 1 (chopped)
Red chili powder – 2 tsp
Coriander powder – ¾th tsp
Turmeric powder – ¼th tsp
Ground pepper – ½ tsp
Salt as per taste
Also Read, Fish Curry Recipe in Mud Pot.
Procedure
Up the fish well, to ensure that no internal organs or dirt tends to remain. Then keep it aside.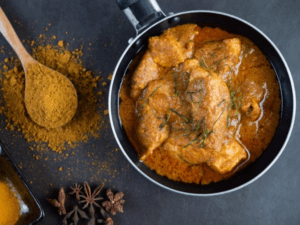 Place all the spices (onions, garlic, coriander powder, red chili powder, ground pepper, turmeric powder, salt, tomato) into a grinder and make a smooth paste.
Now, clean up the mud pot well and then heat it. Add oil and then sauté onions, garlic as well as ginger until the onions do get transparent.
Add the masala mixture, that has been prepared, into the pot. Mix it well with the onions. Then, stir it until it leaves oil. Avoid burning it. Ensure the oven is on low-medium flame.
Now, pour the tamarind juice into the mud pot and add water to make the gravy thin. Stir well.
Add the fish pieces as well as curry leaves into the pot and then cover it with a lid. Let the content boil until the fish are cooked.
Few moments later taste the gravy and then add salt if required. When the fish pieces are cooked well it is better to remove the pot from the heat. The grandma–style fish curry recipe is ready to be served.
Conclusion
The process of making the fish curry is quite simple but has a unique taste to it much to be relished by all and sundry. The guests will be pleased to have it. Indian clay pot cooking recipes are very tasty. The taste of kudam puli, the fish, and the coconut paste is way out. The fish curry always tastes better the next day. It can be had with hot rice, also with idli and dosa.
Mud pot fish curry is one of those normal methods of cooking that is not common currently in this civic lifestyle. Why not bring behind all a memories of a past and benefaction this Grandma style fish curry recipe in a sand pot to a younger generation?
Housewives can please their families by preparing fish curry clay pots online. It is indeed worth trying out. The taste can never be forgotten. Indian clay pot cooking recipes are such in taste.