The best drugstore foundation for oily skin! Oily skin is an important topic to think about as it is very difficult to find out the right makeup. In just a few hours, everything wears off and your face will be shining as if you have taken oil bath. Applying foundation would be one way to get rid of oily skin when you opt for long lasting makeup. Why foundation cream? Because foundation cream is available for all kinds of skin complexion and budget. In the journey of finding the right product, you end up emptying your pocket. Here are some of the best drugstore foundation for oily skin which will suit your budget.
Affordable Best Drugstore Foundation for Oily Skin
Revlon Colorstay Makeup for Oily skin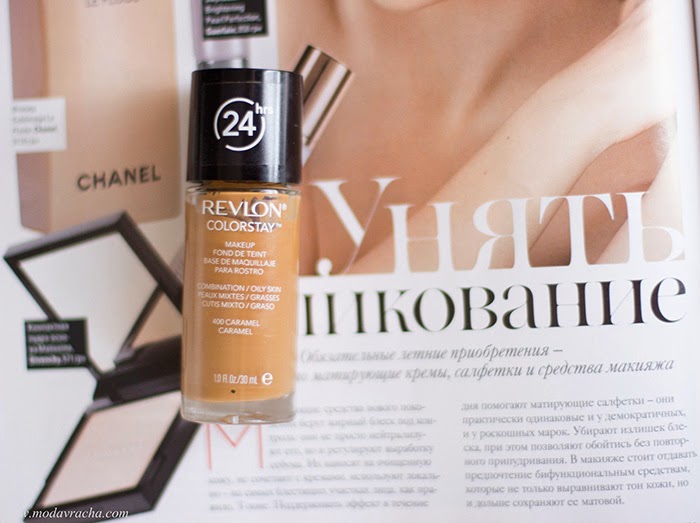 This product has great reviews from the customer. The customer says that it smoothly glides onto the skin and helps in providing high coverage. It is capable of withstanding greasiness and oil and stays on your skin whole day without settling into fine lines. Some of the pros of using this product are hiding the pores, non-greasy, do not cause breakouts, matte finish, and smooth application. The price of this product is less than $10 so it will be suiting your budget.
Maybelline Fit Me!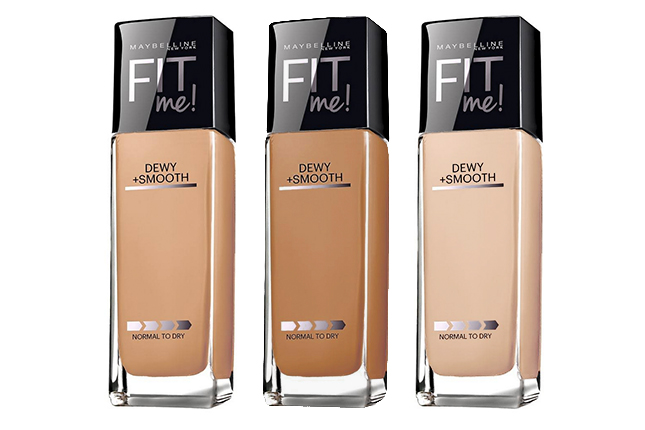 This product is in huge demand in today's market as it is known for its incredible coverage. It covers blemishes and scars present in your skin and gives a refreshing and flawless look. The foundation contains micro powders which help in absorbing excess oil and gives poreless and matte finish look. It does not clog the pores and it is allergy and dermatologist tested. Some pros of using this product are Matte finish, suits for photographs, affordable, keeps oil at bay and long lasting. The rating an review for this product is great and is available for less than $10.
L'Oreal Infallible Pro-Matte Foundation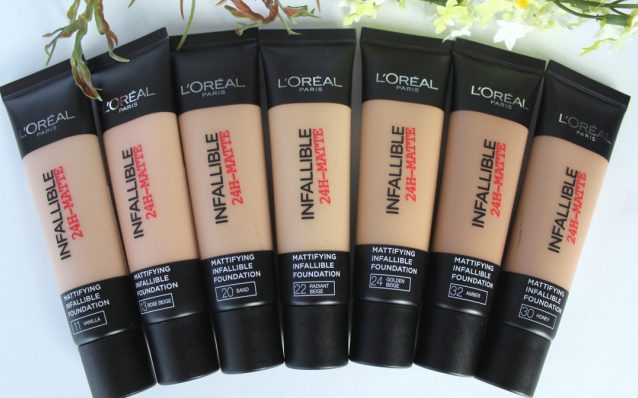 This product is a best noted for keeping the oil at bay for up to 24 hours giving a matte finish. As this product has medium coverage, it is suitable for daily use. It is creamy and lightweight, and also it glides on your face smoothly, creating a flawless base hiding the imperfections. The pros of using this product are lightweight, long lasting, matte finish to the skin, buildable with a medium coverage and great for photography.
CoverGirl Outlast Stay Fabulous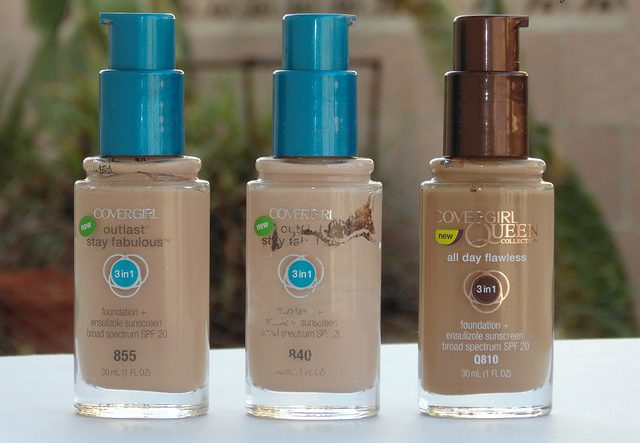 This product is also called as a 3-In-1 foundation as it acts as a concealer, foundation, and a primer. In order to apply this CoverGirl foundation, you can use your fingertips or a makeup sponge. Reviews about this drugstore foundation for oily skin says that they do not face break-outs while applying this product and provides a full coverage. It is also noted that this foundation doesn't make the customer feel heavy, greasy or oily after application. The longevity of this product is less, but it is lightweight, fragrance-free and matte finish. The price of this foundation is affordable.
Above-mentioned are some of the best drugstore foundation for oily skin, giving your skin a perfect matte finish and makes you look great for photography. Hurry up! To order the best drugstore foundation for oily skin and say goodbye to oily skin after makeup.