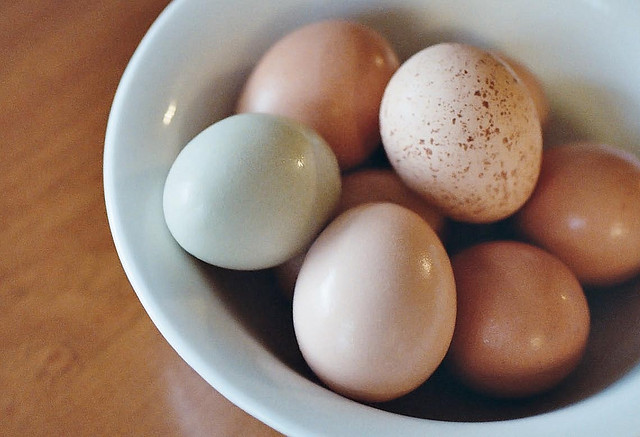 Among the various products that are readily obtainable, edible and rich source for the vitamins, the egg gets the first rank most almost certainly, because of its presence everywhere in the world. The Vitamin A rich egg can be used in the beauty products as an ingredient and we can also apply egg white and yolk for the smoothening our skin efficiently.
The white portion in the eggs improves the brightness & works as anti-aging medicine, when the yellow material enhances the health of skin, because of its proteins & nutrients.
Simple Facial with Eggs:
Egg facial, sounds different but acts effectually in cleansing our faces. This is simple, because, no other ingredients are required to prepare the facial. Just apply the egg yolk on the clean face & keep it dry for at least 5 minutes, then rinse it off with the lukewarm water.
The treatment nourishes the skin and makes it much brightful. For better results, apply egg facials or masks weekly once. The soft & hydrated look imparts new confidence in you.
The mix of Egg yolk & Olive oil:
This is an admirable method to add life to the skin. Before going to the bed, you can take the yellow stuff in egg with the tablespoon of olive oil, apply the mixture to the face and neck. You can cover the face with a slightly warmed up towel. Having holes in the eyes section and nose section for easy breathing and watching, after ten minutes, rinse your face and neck gently with the warm water, immediately you can feel the change.
The readers are requested to make sure no allergy or vomitings with egg yolk smell or touch, before applying. It is suggested to the readers, please consult a concerned doctor to check whether your skin well-matched with egg products.