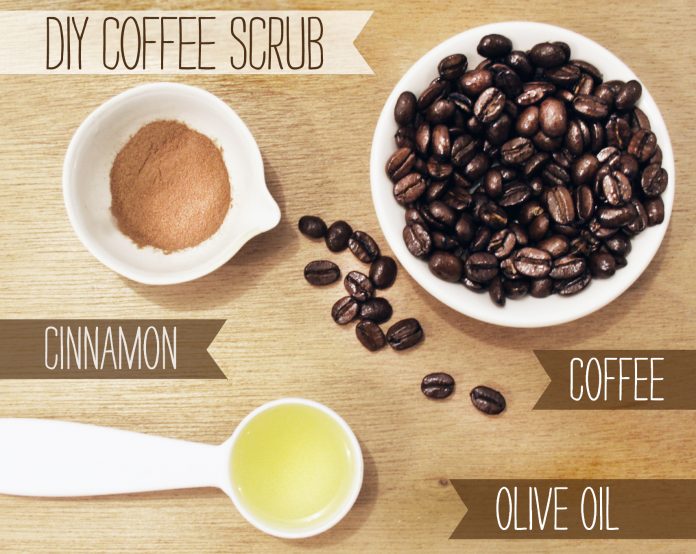 Coffee is very popular all over the world, and the metropolitan lives of today are powered by coffee.
A good cup of coffee is just what many of us need to start the day. Not only that, coffee is even good for your health. It can help fight stress, improve your brain power, keep your heart healthy, boost your immunity and much more.
Coffee is also good for your skin. The daily consumption of caffeine-containing coffee was associated with a decreased prevalence per dose of non-melanoma skin cancer in Caucasian women.
In addition, a 2015 study published in the International Journal of Dermatology reports that coffee helps protect the skin from photovoltaics, which is a cumulative detrimental effect (such as wrinkles or dark spots) exposure to sunlight and especially to ultraviolet (UV) light.
In addition, polyphenols in coffee, including chlorogenic acids, may contribute to a decrease in hyperpigmentation in skin patches.
In addition to drinking coffee, you can use coffee beans or extracts to create facial masks and highly effective scrubs to enjoy healthy and incandescent skin. When used as a scrub, ground coffee helps remove dead skin cells and promotes the regeneration of new and healthy skin. Being rich in antioxidants, coffee helps to make your skin look younger!
In addition, caffeine in coffee helps extract excess moisture from your skin, making it smoother and stronger. This also helps to reduce facial flushing.
In addition, to make scrubs using coffee beans, you do not need a long list of ingredients. Just one or two easily available ingredients and your facial masks are ready! Ingredients like coconut oil, yogurt, and coconut milk, combined with coffee beans, help nourish your skin and add a radiant glow.
Here are different two-ingredient DIY coffee face scrubs for glowing skin.
1. DIY Homemade Ground Coffee and Coconut Oil
2. DIY Homemade Ground Coffee and Coconut Milk
1. DIY Homemade Ground Coffee & Coconut Oil Scrub
This simple and easy makeup scrub is ideal for all skin types. Coconut oil will help moisturize dry skin as well as
Procedure
Put 2 tablespoons of ground coffee in a small bowl.
Add 2 tablespoons of melted coconut oil. It is preferable to use extra virgin coconut oil.
Mix the ingredients thoroughly until smooth.
Your homemade coffee and coconut oil face scrub are ready to be used.
2. DIY Homemade Ground Coffee & Coconut Milk Face Scrub
Being rich in nutrients, coconut milk is also ideal for your skin. You can combine it with coffee to combat problems like sagging skin and aging stains while lightening your skin.
Procedure
Put 2 to 3 teaspoons of ground coffee in a bowl.
Mix in 2 to 3 teaspoons of coconut milk to obtain a thick paste.
Your exfoliation with ground coffee and coffee with coconut milk is ready to be used.
How to use your homemade coffee mask
Wash your face thoroughly to get rid of any makeup, dirt and oil.
Using a clean brush or even your fingers, apply the face mask on your face.
Allow to dry for 20 to 30 minutes.
Use moist fingers to clean the mask in circular motions.
Finally, rinse the mask with water.
Grab your skin gently with a soft towel.
Use it once or twice a week for effective results.