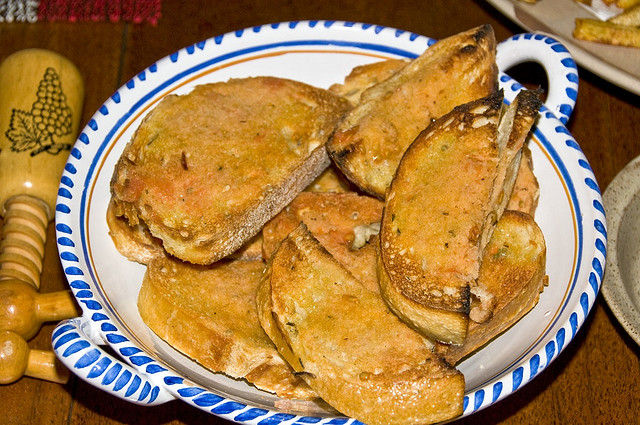 How to make Bread Pakora with Stuffed Potato ?
Bread Pakora Recipe with Stuffed Potatoes . Bread Pakora is a favorite breakfast and tea time snack . Everyone loves it and often make it when its dark, dull, cold and pouring outside. Its a great snack to have during rains.
INGREDIENTS FOR PREPARING BREAD PAKORA
Measuring cup used, 1 cup = 250 ml
For stuffing:
Potatoes : 4-5 medium size boiled
Green chili : 1, finely chopped
Coriander leaves : 2 tbsp finely chopped
red chili powder : ¼ tsp or ½ tsp
amchur powder – 1 tsp or add more if required
black salt or common salt
For the outer crisp coating:
besan or gram flour : 3 cups
hing : pinch
red chili powder or lal mirch powder : ½ tsp
garam masala powder : ½ tsp
ajwain or carom seeds : ½ tsp
Brown or White Bread : 6 slices
Water to mix batter
salt as per taste
oil for frying
INSTRUCTIONS FOR PREPARING BREAD PAKORA
Preparing the stuffing with potato:
Peel the boiled potatoes. The potatoes should be fully boiled. Squash the potatoes when they are still warm.
Add coriander leaves, green chili, red chili powder, amchur powder, salt to squashed potatoes.
Mix these with the squashed potatoes. Check the seasonings and adjust accordingly. Keep aside.
Preparing the besan batter and pakora:
In a bowl, take the besan or gram flour.
Add ajwain, red chili powder, garam masala powder, hing and salt.
Add around ½ cup of water and mix.The batter should not be very thick nor too thin. Check the seasonings and adjust accordingly.
Add the few drops of oil to the batter and mix well.
Keep the ready batter aside.
Assembling and Frying the Aloo Bread Pakora:
Before you do the following steps, heat up some oil for deep frying pakoras.
On the cutting board, slice the bread into triangle or rectangle slices. I made triangular slices.
Keep single triangular slice of bread on your tray or rolling board or cutting board. Take around 2 tbsp of the mashed potato mixture and apply it on the bread evenly.
Cover this potato stuffed slice with another slice. you can also apply the green mint coriander chutney or tomato sauce or sweet chaat chutney to this triangular slice before stuffing with potato curry.
You have now a beautiful triangular bread sandwich. Just slightly press the sandwich. Take the entire sandwich in your hand and dip it in the besan batter.
Coat the stuffed bread sandwich evenly with the besan batter. Be gentle with pakoras. Take care not to keep the stuffed bread sandwich a long time in the batter as the bread tends to break. By now, your oil is hot and you can easily slid the besan batter coated bread sandwich in the oil.
Fry the bread pakoras on a medium flame till they are crisp and golden brown.
Drain the oil on a tissue.
Serve them hot or warm with the tomato sauce or with any chutney of your choice, or even coconut chutney.
Enjoy the bread pakodas in rains with a cup of indian ginger chai or masala chai.
NOTES
You can also add some mint leaves and add it to mashed potatoes along with the rest of an ingredients. Add green chilies as it gives a nice zing to the potatoes.
Photo credit: Ignotus the Mage / Foter / CC BY