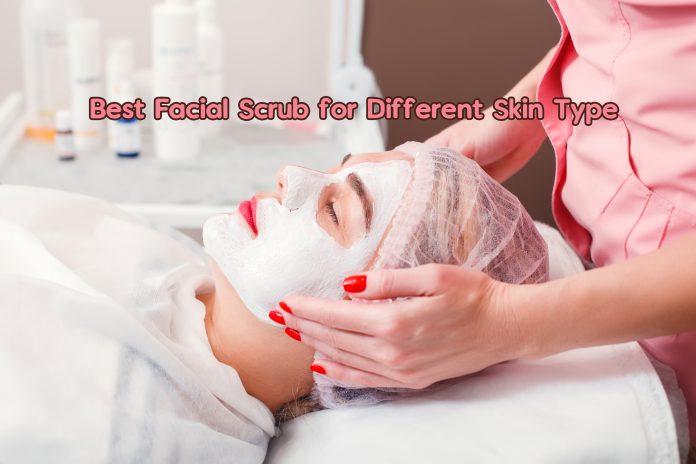 One has to be aware of one's skin type to be able to identify the problem and then accordingly select the face scrub. Usually, one comes across five types of skin: normal, dry, oily, sensitive and combination.
What there is to know about best facial cleansers?
It is essential to wash one's face before going to bed in order to avoid clogging of pores, irritation of skin and acne breakouts. One must not make use of the wrong face wash. It is essential to choose a face wash according to one's skin. One tends to consult one's skin specialist in order to find the appropriate face wash. Indeed skin woes are difficult to handle. One wants a skin that is beautiful and glowing all the time.
Normal Skin
Normal skin is preferred. People who are fortunate to have this type of skin rarely complain about skin problems. Their skin is grease-free and they feel great. One can make use of a pH-balanced face cleanser in order to avoid having oily or rather dry skin.
Dry Skin
Dry skin can be easily identified as the skin appears to be dry as it lacks moisture. They feel their skin is flaky and tight. And one has to make use of face scrub meant for dry to hydrate it. Read more about Body Scrubs for dry skin
Oily Skin
This type of skin suffers from overactive sebaceous glands, producing more oil than required. There is a constant battle against blemishes and one misses out on the shine on account of excessive oil. One suffers from pores and blackheads and therefore a gentle face scrub for oily skin is ideal.
Sensitive Skin
Sensitive skin is prone to itchiness, redness or even burning. This skin type does require a gentle scrub that is devoid of fragrances and as well as other harmful additions. A face scrub meant for sensitive skin can be used to treat it as it contains a natural ingredient to keep the skin healthy.
Best facial wash: Cleansing Powder
How it works: This is made of with pulverized grains as well as minerals; it does transform into foam or paste when it is mixed with water. As the particles are smaller than the micro-beads in the standard scrubs, they tend to exfoliate as well as combat dullness with a lesser risk of irritation. One can add less water to an intense scrub, and vice versa.
Best facial wash: Cleansing Balm
How it works: There is a high concentration of emollients and this cleanser is similar to a moisturizer. How to use it? One has to rub it onto one's dry skin and then of course gently wipe it off with a damp cloth to preserve the moisture.
If one has sensitive
Best facial wash: Cleansing milk
How it works: One has to use this for sensitive skin in order to nourish the skin. Milky cleansers do have have less water and more of nourishing ingredients, such as fatty acids and ceramides, in order to fill up the cracks. It decreases the dryness and reduces irritation of the skin and stinging feeling.
If one has combo skin
Best facial wash: Cleansing Gel
How it works: This removes remove oils and hydrates the skin and does not allow clogging of pores.
So try to work on bad skin and look great at all times!