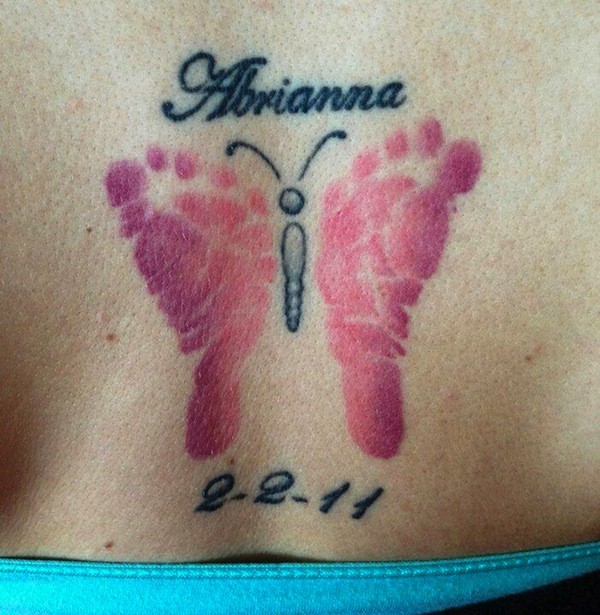 No bond is quite the same as the one a mother shares with her baby and no joy compares to the birth of a child in the family. Mother nature's best gift to a woman can be celebrated in a multitude of ways, ranging from baby showers to big parties. But there's one specific way to commemorate this joyous occasion, that has quite the edge over the others- getting a tattoo. Why etch this precious moment in the archives of your mind, when you can, for a fact do the same on your skin? From inking birthdays to names of their newborns, we bring to you some of the best baby footprint tattoos.
1. My Heart Will Follow You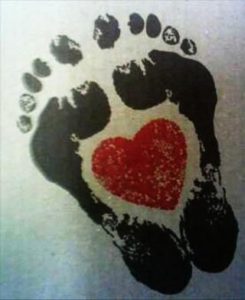 Here we have a very unique take on ways to express the bonds between parent and child. At the core we see a heart that seems to be protected by grown up feet, which could be an indication of how parents encircle the life of a child.
2. These Wings Were Made to Fly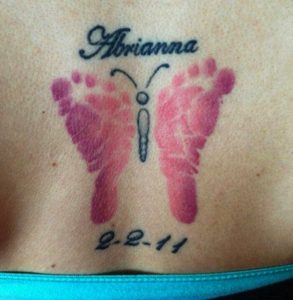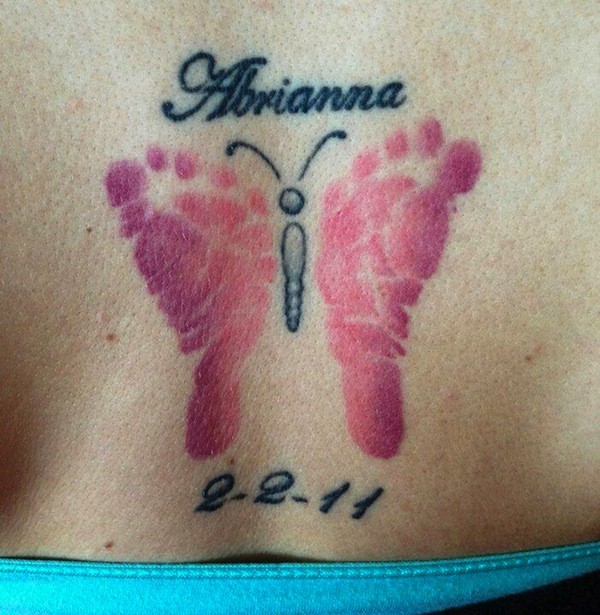 Inked with your tot's name along with his/her name, here's an idea you can't say no to. With baby footprints set as wings, this tattoo looks like it's going to take off any second now!
3. My World, and All of It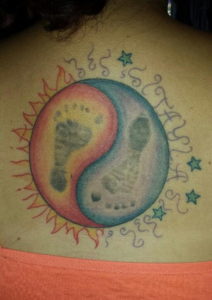 Fire and water unite, symbolizing the world which hosts a tiny pair of feet. Finished off with stars this is probably aimed at reaching for nothing short of the stars.
4. Tiny Tots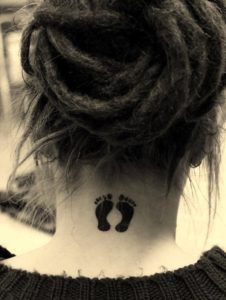 If you don't want to go with a large tattoo, then is a great idea. Two tiny feet inked on the nape of your neck. Let's keep it simple and basic with black ink. You could also go with paw prints if you like.
5. Watercolor Says It All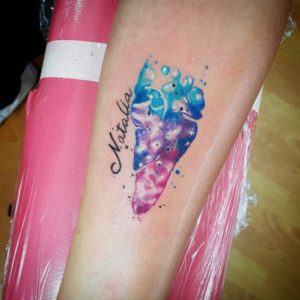 A splash of color is a great way to get inked with. Couple that with your baby's name and you just got yourself a beautiful tattoo.
6. Walk By Faith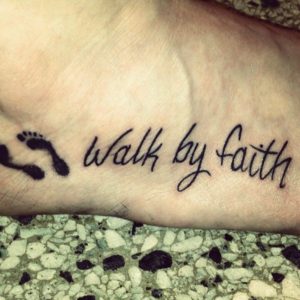 You could also go with quotes that provide everyday inspiration such as this one. The feet could symbolize walking forward at all times, never stopping for once.
7. Marked for Good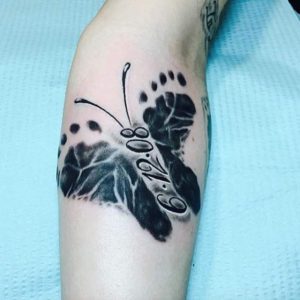 Centering this butterfly inspired tattoo is a date, which would quite essentially be your tot's birthday. Pay attention to the intricacies that have gone into the wings. Every tiny detail of the footprint is captured and replicated on the tattoo.
8. Momma's Love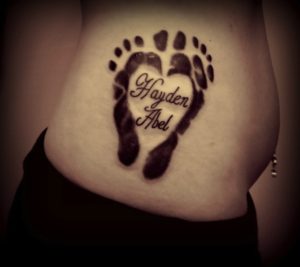 Check out this momma's love for her kiddies! A tattoo right on her side with her kids names tattooed in the shape of her heart centering her kids' names.
While most of the preceding tattoos center mothers and their infants, there's more to these tattoos than just that. Inspiration can be drawn from the things you surround yourself with inspiring you in the subtlest of ways. For example, you can get a pair of feet inked on your skin as a constant reminder of how you started out, or how baby steps are the way to success. Why don't you say it with ink, so that way you never forget!