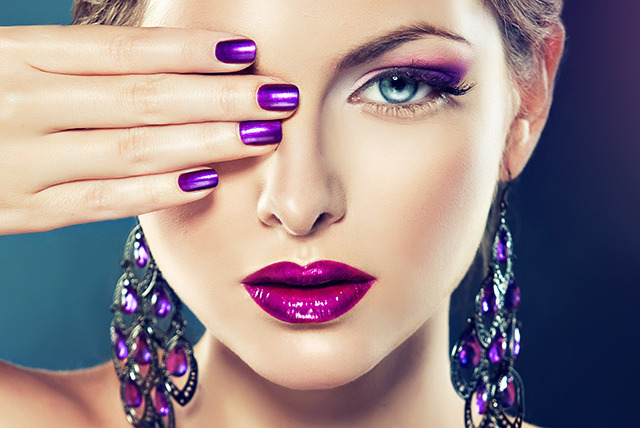 Are you looking for simple and effective beauty tips? Are you concerned about your skin quality and aging symptoms? If you are looking for some natural tips that can make your skin glow with natural beauty then you can definitely find your answers by following some of the above mentioned tips. Proper skincare like regular cleansing, toning and exfoliating can make your skin look more beautiful and youthful. Rather than using some artificial cosmetics, natural remedies like drinking more water and getting more sleep can definitely make your skin more beautiful from inside.
Listed below are a few more methods or tips to look naturally beautiful:
Trim your hair regularly so as to keep it neat and to avoid split ends.
Do not disturb any eruptions on your skin such as pimples, acne or spots. This would make things worse and it would also lead to permanent scarring.
Avoid rubbing your eyes forcibly. This can cause redness and swelling.
Never chew your nails. Keep your nails polished and trimmed. If you wish to have long nails then try to keep them in good shape.
Avoid the habit of taking too many coffees or teas
Sleeping in the night for 7 to 8 hours can make your skin more beautiful.
Keep your eyebrows in shape with the help of tweezers. Take some time to remove all the unwanted facial hairs.
Do not forget to brush your teeth in the morning and again before going to bed. Note that, too much of brushing can damage the enamel of your teeth.
Try to keep a good posture.
Remove blackheads with the help of a natural scrub. You can also get it done by a professional.
Avoid junk foods. Eat a healthy diet.
Eat more fruits, green and leafy vegetables and dairy products.
Avoid too much of alcohol. It can cause belly fat and puffiness.
Do not wear ill-fitted clothes. Never follow the trends blindly. Opt for dresses that suit your figure and complexion.
By following these suggestions you can definitely look more beautiful and young.
Photo credit : http://skepticfreethought.com/scrapbookoftruth/wp-content/uploads/sites/18/2015/02/Beauty2.jpg