Ayurvedic Remedy to Treat Teenage Acne
#ayurvedicremedyforacne #treatteenageacne #pimplesayurvedicmedicine #tipsforteenagersforpimples
If India has the worldwide reputation for its cultural heritage, that is only because of its age-old traditions & knowledge. The Ayurveda Shastra is one of those works of philosophy that has made this country respectable to all. Why, today, Ayurveda is so popular worldwide? It is just because you have lots of solutions to your health problems. From a minor problem like acne to any serious disease like osteoporosis, Ayurveda has answers for all.
Teenage is the time when the attack of pimples & acne increases. The hormones have mainly held for it. Furthermore, the dust and pollution can make the situation worse. In Ayurveda, problems of acne at teenage is known as 'Youvana Pitaka,' where 'Youvana' is youth, & 'Pidaka' stands for the skin irritation. Treating acne within Ayurveda is a very simple task. You don't want to spend a lot on crèmes, lotions & medicines. Search the kitchen to get ingredients to treat acne.
Ayurvedic treatment for acne during teenage includes of many ingredients like turmeric, neem leaves or basil leaves. You just want to know the ways of treating acne through Ayurveda. The most significant benefit of Ayurvedic treatment for acne during teenage is the components are free from side effects. You would not have any serious issues with these. So, read on to know more about Ayurvedic Remedy to Treat Teenage Acne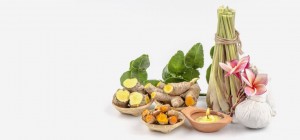 Wash Your Face
Many of us do this with cold water. But do you know cold water only increases oil secretion that causes acne? You must clean your face 3-4 times with warm water as it controls oil and keeps you dry.
Keep Bitter Ingredients in Diet
Ayurveda says the tart tasted herbs and vegetables detoxify blood and control sebum that makes your skin oily. So, keep neem leaves or bitter gourd in your regular diet. These also have anti-bacterial property to prevent any infection.
Apply Basil Paste
Ayurvedic treatment for acne during teenage could do with basil leaves or tulsi. Dry up few leaves and make the paste. Apply it thrice a week. You can also boil the few leaves in water & store it in a bottle. Use it as a toner.
Go for Yoga
Yoga is the solution for many problems containing acne. How can it benefit you? Try this. Fill your face with air & wait for your cheeks get bulged. Now, release slowly. Do it every day for 10 to 12 minutes. You will surely see the difference.
Turmeric treatment
You can not ignore this while you think about ayurvedic treatment for acne during teenage. Make the paste of turmeric and ginger and take the equal portion of it. Mix. Now apply it to affected areas. An overnight treatment for three days can heal you quickly.
Tomato Juice
You can get rid of acnes by applying lots of processes. But the acne scars are stubborn to eliminate. After the acnes are removed, massage your skin smoothly with tomato juice. Do it every day before going to the sleep. The spots will vanish quickly.
Sandalwood Paste
Very efficient to remove acne with its scars. Make the paste of sandalwood powder using neem water. The anti-bacterial properties of neem water will prevent any infection while the sandalwood can soothe your skin and retain its natural glow.
Now, you are aware of Ayurvedic Remedy to Treat Teenage Acne. But treatments are not sufficient. Ayurveda says you have to maintain the certain lifestyle to get rid of such problems. Try to avoid oily foods and have the good sleep. Never skip exercises and have eight glasses water a day.