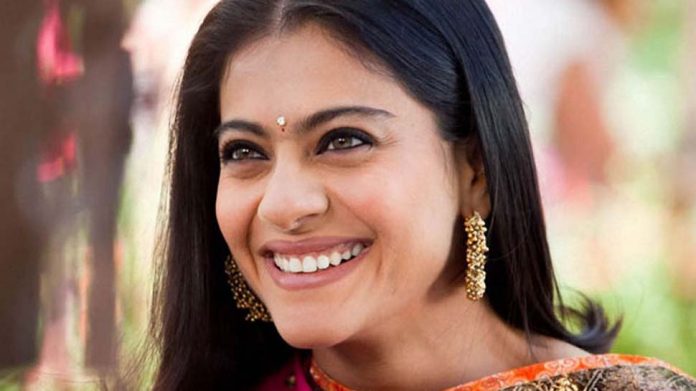 Star or rather actors have to maintain their stardom and need to be very charming and attractive in appearance. Indian celebrity hairstyles are indeed worth looking and admiring as they do highlight the beauty of these actors. Indian fashion and style is influenced by Bollywood celebrities and in case the actors do change their hairstyle then the audience also does behave accordingly.
1. Aishwarya Rai: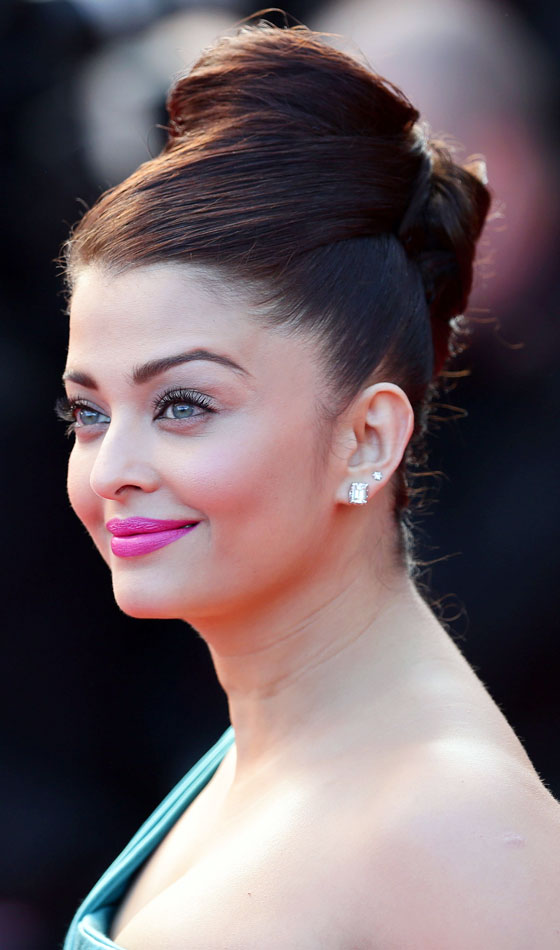 Aishwarya Rai goes in for loose curls, straight hairstyles or side-swept bangs. She looks good in both contemporary as well as traditional hairdos with super ease. She often flaunts her voluminous layers
2. Katrina Kaif: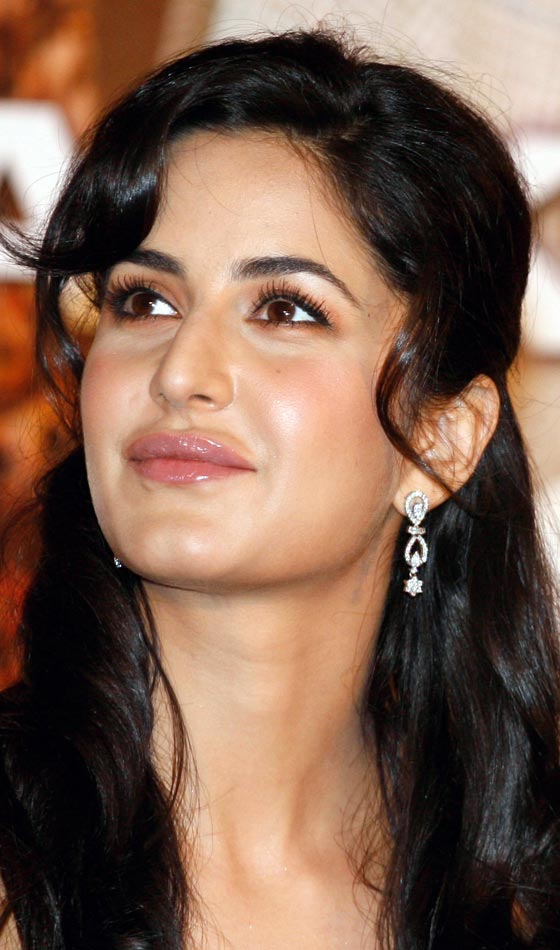 Popularly referred to as "Bollywood Barbie Doll"  Katrina Kaif loves going for several kinds of hairstyles which are unique and trendy Indian hairstyles that do suit her features as well as character's role. She has a new hairstyle and also fresh look in almost every movie. Her hairstyles are usually wavy, layered, straight, ponytail or clip light-curly hairstyles.
3. Priyanka Chopra: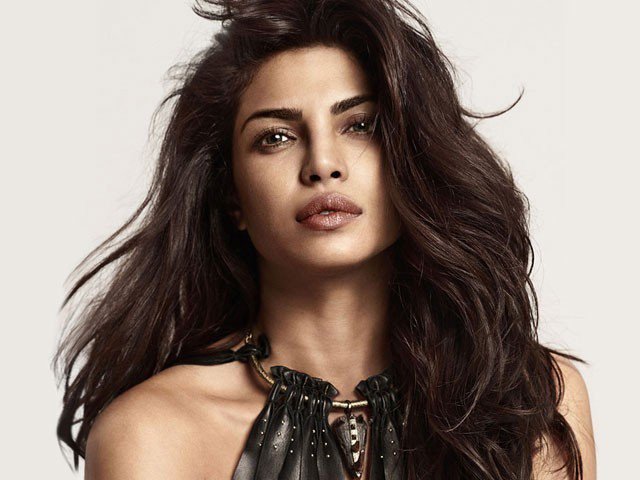 Priyanka Chopra, very beautiful indeed does often change her hairstyle as often as she changes her dresses. Priyanka has been very creative with her hairstyles and has also experimented with virtually all hairstyles from pixie little bob to shoulder blade length hairstyles as well as straight loose curls. However, whatever hairstyle she does go in for does complement her facial features and always adds to her natural beauty.
4. Deepika Padukone: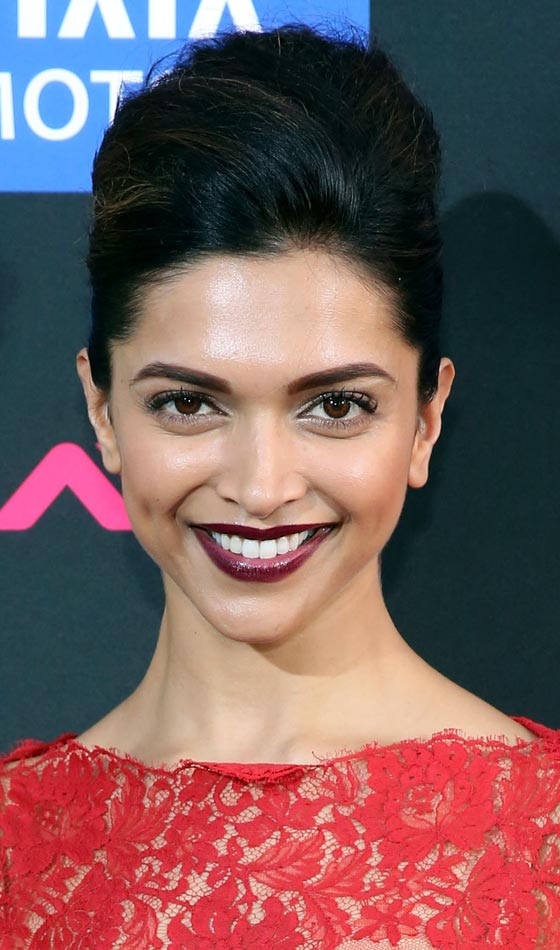 Deepika Padukone is indeed widely admired on account of her beauty and hair besides her terrific performances. As a rule, Deepika does not experiment with her hair as she is well aware what truly hairstyle suits her. For sometime she did go in for a fringe, but eventually she went in for her poker straight layers. She does flaunt her hair.
5. Kangna Ranaut: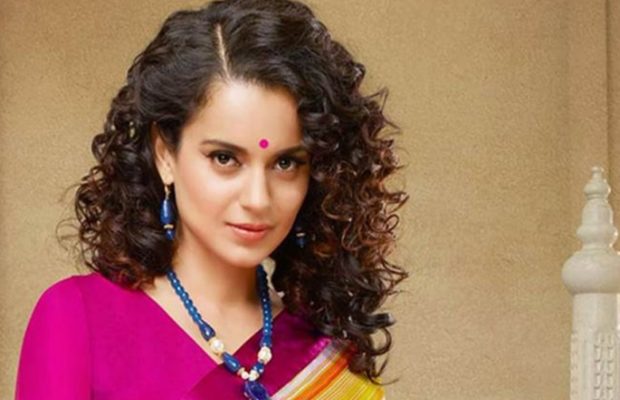 Beautiful Kangna Ranaut abandoned her natural "wild mop" and also she went for a smoother and pulled back look for a while, but off late she was spotted with a mop.
6. Sonakshi Sinha: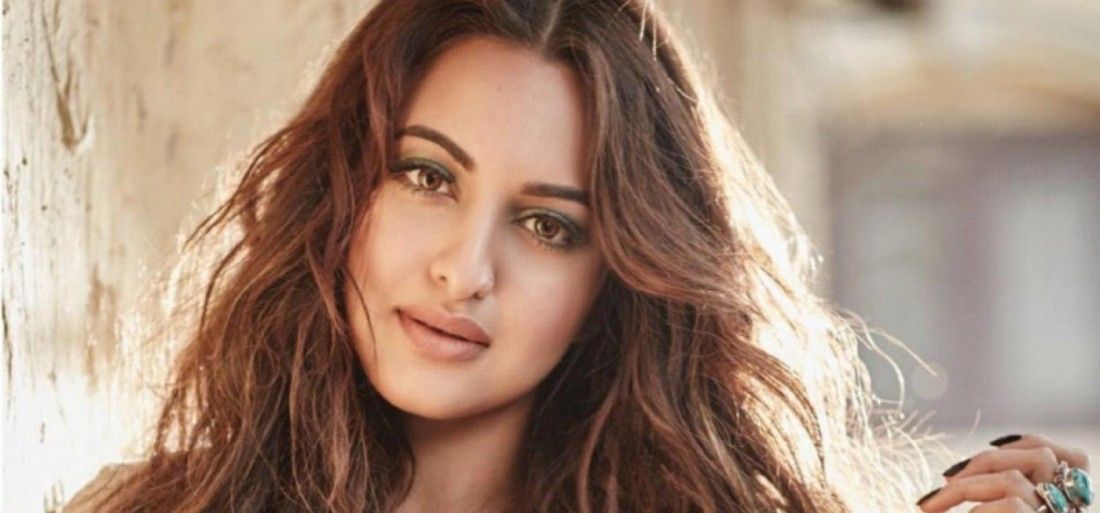 Sonakshi Sinha prefers her hair to be straight or in basic waves. Presently, she has a poker straight hair which does make her look good. Similar to cuts and styles, Sonakshi does not experiment with her hair color too much.
7. Rani Mukherjee: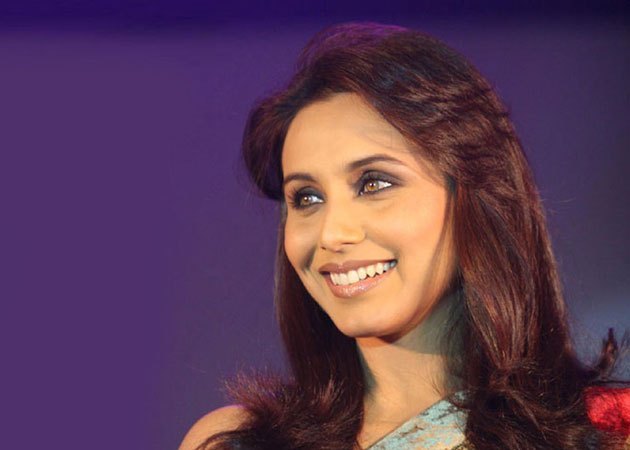 Rani Mukherjee who is known for her looks and personality as well as her talent usually has straight long hair. She blow dries her hair.
8. Pretty Zinta: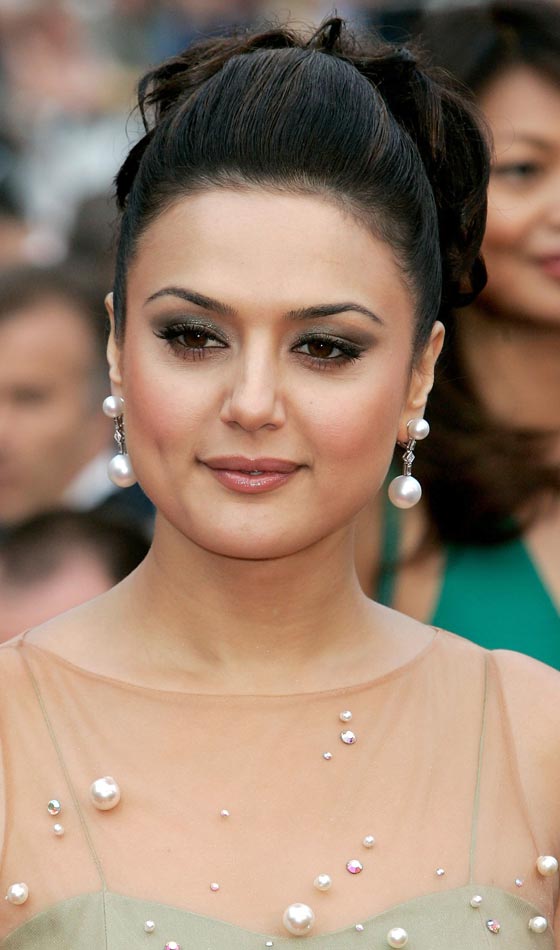 Pretty Zinta, is a popular showbiz personality in India as well as across the globe. Pretty has gone in for hairstyles that are long as well as short along with straight to curly hairstyles. These hairstyles do highlight her attractive features making her look much prettier and stunning. Presently, she is flaunting straight, long hairstyle; or left loose or tied up in the form of a bun.
Bollywood celebrities do show off attractive hairstyles which the audience loves to copy. Hairstyles do highlight looks and make a woman look beautiful and gorgeous. It is important for a woman to choose a hairstyle that suits her personality and facial looks. Every woman's inner most desire is to look good at all times and attractive hair does matter a lot.