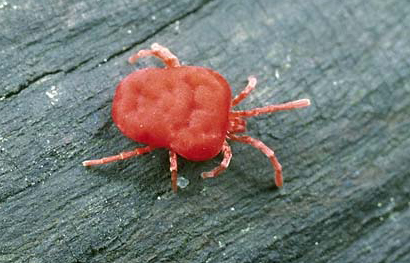 Chiggers are also known as the berry bugs, harvest red mites or mites, are tiny red mites relating to the family of arachnid. Few of the Ways to Treat Chigger Bites are explained clearly.
These mites are typically found outdoors, especially in the grassy areas, forests & slightly humid areas beside the lakes & streams. Their tiny claws permit them to attach tightly to people & animals.
As these tiny mites can only see with the use magnifying glass, it is tough to see them with a naked eye & prevent from getting bitten.
Methods to Treat Chigger Bites
You might not even know when the chigger bites you. Though, the symptoms begin showing within hours. The most typical symptoms involve swelling, rashes, intense itching, & red bumps on the skin.
In most situations, chigger bites are not fatal to the health. Though, they are uncomfortable & can even make it tough to sleep. Chiggers typically bite around the abdomen, ankles or skin folds.
It takes about 1 – 3 weeks for the chigger bites to heal. To manage itching, pain & swelling in the meantime, one can try some easy home remedies.
Note: Avoid scraping the affected area, as it can point to the infection. If an infection emerges, it is necessary to consult the doctor.
5 Ways to Treat Chigger Bites
1. Baking Soda
Baking soda face packs is one of the effective remedies to overcome rashes as well as intense itchiness. It works as the natural acid neutralizer that aids relieve itching. It even decreases the risk of infection.
Mix one cup of the baking soda to the bathtub packed with the cold water. Mix well & then soak in the water for about 15 minutes. Pat, it to dry with the soft towel. Do this one time daily.
Otherwise, make a thin paste of 2 tsp of baking soda & a little water. Apply the paste on the affected areas. Leave it on for about 10 minutes, then clean it off with fresh water. Do not use this remedy more than once or twice a day.
Note: Never use this baking soda on open wounds or broken skin.
2. Oatmeal
This grain includes anti-irritating, anti-inflammatory & soothing qualities that give immediate relief from itching, one of the typical symptoms of chigger bites.
It is suggested to apply colloidal oatmeal nothing but meaning oats that had ground into the remarkably fine powder.
Combine one cup of colloidal oatmeal to the bathtub filled with the lukewarm water.
Stir completely to aid the granules spread evenly.
Soak this in water for at least about 15 to 20 minutes.
Repeat this method 2 or 3 times per day, depending on the sharpness of the symptoms.
3. Apple Cider Vinegar
Apple cider vinegar has anti-itching and antiseptic qualities that aid gets rid of itching as well as infection and swelling.
Combine two cups of raw, i.e., unfiltered ACV to the lukewarm bath water. Soak this in water for about 15 minutes. After pat drying the skin, apply the light moisturizer to stop dryness. Perform this one or two times per day.
For restricted itching, apply raw, unfiltered apple cider vinegar quickly on the affected areas with the use of the cotton ball. Allow it for 30 minutes, then wash it off with lukewarm water. Use this home remedy one or two times daily for a few days.
4. Aloe Vera
Aloe vera includes excellent anti-inflammatory features that can aid to reduce swelling, inflammation & pain. It contains vitamin E content assists to keep the skin moisturized, which again lessens itching.
Extract the Olive oil leaf gel & use it on the affected area. Allow it to stay on for about 15 minutes, then wash it off with the lukewarm water. Use this home remedy for 2 or 3 times every day.
Another choice is to combine a few drops all of the peppermint oil & olive oil in a ½ cup of the fresh aloe vera gel.
Use this mixture on an affected area. Let it on for about 15 to 20 minutes, then clean it off with the lukewarm water.
Recite this method for 2 or 3 times per day.
5. Olive Oil
Olive oil can also be applied to get the release from the irritation & inflammation. It is the rich source of vitamin E & antioxidants that decrease itching & aid healing.
After cleaning the affected area with the water put olive oil on it. Follow this method many times a day.
Otherwise, make a paste with equal parts of the olive oil & honey. Use it on an affected area several times regular until it heals correctly.
An alternative option is to mix a few drops of tea tree oil in 1 tbsp of olive oil & use it to the affected area. Repeat this step a few times every day.