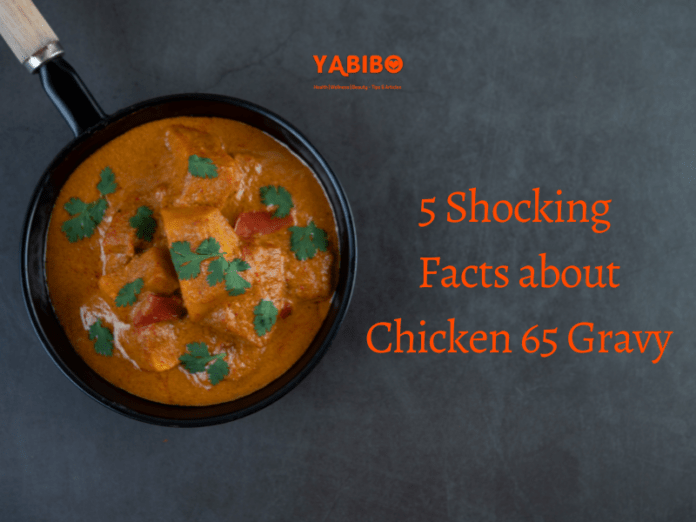 Interesting Facts About Chicken 65 Gravy do highlight the taste and background of its preparation style. People simply love the taste of crunchy Chicken 65 Gravy.
Chicken 65 Gravy can set one's mouth on fire and thus be a better dish consisting of bread-coated fried chicken to the curb. It is deep-fried and is salty and crunchy with added punchy flavors of curry leaves, ginger, garlic, chilies, and all other ingredients make it a mouth-watering dish.
Chicken 65 is one of the most popular snacks and starter recipes all across India. Making it using boneless chicken pieces by marinating with some spices and then deep-frying. Another chicken starter on the blog to try is chicken tikka.
What Facts About Chicken 65 Gravy?
1. Chicken 65 happens to be a classic special dish to be enjoyed and relished. It is an all-time favorite.
2. The first and foremost theory is that Chicken 65 was brought into the limelight in Tamil Nadu by a gentleman called A.M. Buhari in 1965. It was introduced at the Buhari Hotel which happens to be a fine dining restaurant in Chennai. It used to earlier offer Chicken 78 and Chicken 82 and continues to sell the Chicken 90.
3. Another theory, which is not all that popular is that Chicken 65 was made with 65 spicy chilies. It is a belief that those who ate very chili Chicken 65 were very manly. Finishing a chili Chicken plate indicated true manhood.
4. Another view was that Chicken 65 was named as it took time to marinade, nearly 65 days to prepare. Of course, this appears unlikely as common sense does not prevail.
5. There are rather peculiar theories such as that the chicken was rathe cut into 65 pieces or perhaps it was 65 days old when it was used for preparing the delicious.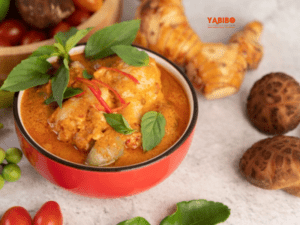 How to prepare Chicken 65 gravy?
Chicken 65 can be prepared in the form of dry cum gravy. Dry version means the deep-fried version of the marinated chicken. This recipe can be made use for iftar snacks during the month of Ramadan and it can also be included as an iftar meal.
To prepare the chicken 65 with a gravy recipe, the same ingredients used for the dry version are made use of. For making the 65 sauce, the ingredients need to be made of ginger, garlic, green chilies, curry leaves, red chili paste, lemon juice as well as sugar. Marinate the chicken for at least 2 hours or overnight in the refrigerator.
The Karnataka version of Chicken 65 is rather garnished with freshly grated coconut. Andhra Pradesh of course comes up with its style of Chicken 65. It is dry, extremely spicy and the chicken of course is cooked instead of being fried. The Tamil Nadu version on the other hand is similar to that of Keralas and is known as Kori Sukka."
The traditional Kerala- cooking style of Chicken 65 is by making use of hand-made masalas. It is served with fiery red chutney made in South-Indian style.
Also Read, 10 Delicious Chicken 65 Gravy Recipes You Must Try.
Conclusion
It is worth noting interesting facts about Chicken 65 Gravy and also knowing more about its style of preparation.