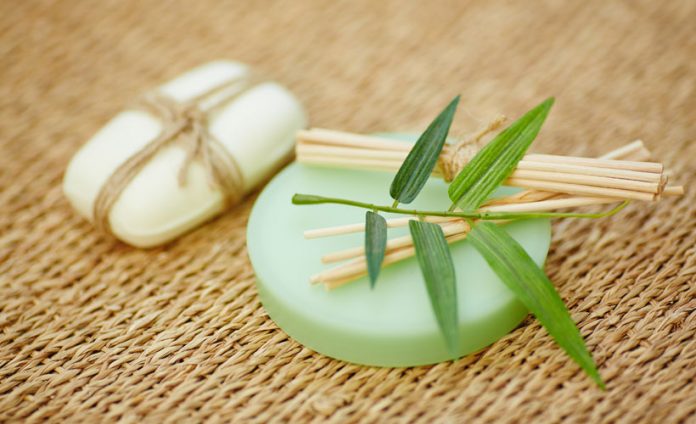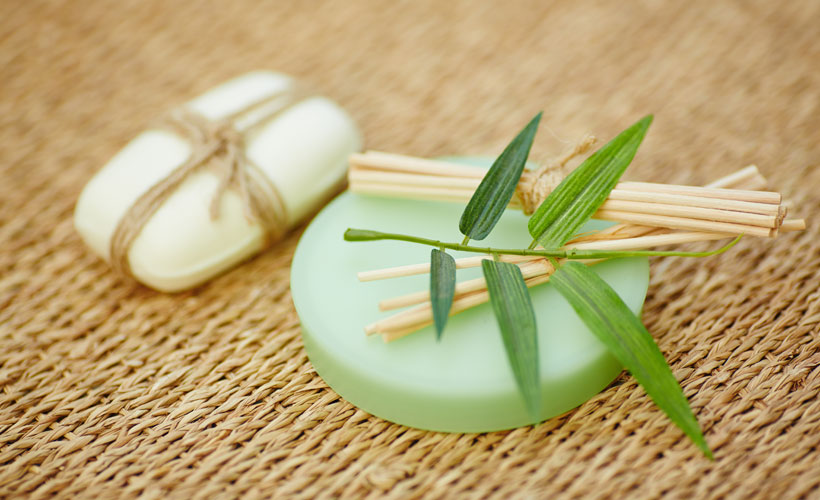 Acne can be harsh on you. Those who suffer from bad breakout do indeed suffer lot and find it difficult to maintain high spirits. It cannot be ignored and takes time to heal. It can affect your appearance a lot.
One can make use of 5 popular branded soaps which contain acne cure properties such as:
Dermadew Acne Soap
This contains the following ingredients:
Ethyl lactate
Oleo Base Surfactant
Salicylic acid
Triclosan
Zinc PCA
Glycerine Manuka concentrate
Aloe vera
Willow Extract
Tea Tree Oil and Olive oil.
This soap looks similar to Dove soap, except that it has a rather faint medicinal smell. Like dove, it is also mild and does not dry out the skin. You will also start to notice a rather visible reduction of acne within a span of 2 days of usage. It does keep one's face oil-free for 2-3 hours. This soap is indeed highly recommended by dermatologists for acne.
Sebamed Cleansing Bar
It contains the following ingredients:
Disodium Lauryl Sulfosuccinate
Palmitic Acid
Stearic Acid
Triticum Vulgare starch
Glyceryl Stearate, Cetearyl Alcohol
Talc
Aqua
Sodium Lactate
Sodium Lauroyl
Sarcosinate
Cocamidopropyl Betaine
Parfum
Inulin
Lecithin
Cera alba
Tocopheryl Acetate
Glycine
Magnesium Aspartate
Alanine
Lycine
Leucine
CI 77891
This soap does, in fact, reduce one's acne, but it tends to dry up the skin oils and one has to make use of moisturizer after washing your face.
Lacne Soap
This contains the following ingredients:
Aloe Vera
Tea Tree Oil
Glycerin
Olive Oil
Ethyl Lactate
Willow Extract
Triclosan
Salicylic Acid
Zinc PCA Manuka Concentrate and Vitamin E (Tocopheryl Acetate).
Lacne soap is much used to treat mild to a rather moderate acne. It does provide a soft and fresh feeling and controls unwanted sebum. It is not available easily except for few of the select department stores.
Vaadi Anti Acne Soap
This contains the following ingredients:
Tea Tree Oil
Clove Oil
Turmeric and Citrus Extract
Tree tea oil contains antibacterial properties that do treat one's skin infections. Clove oil does kill bacteria as well as a fungus that tends to cause acne. Turmeric reduces the marks caused due to acne pigmentation. On the whole, it is very beneficial soap in containing acne. It is a herbal product, unlike the chemically infused soaps.
Azac Acne Soap
This contains the following ingredients:
Azelaic acid
Wheat germ oil
This soap is quite easily available in all departmental stores and is reasonably priced. It contains Keratolysis, an ingredient that helps in clearing follicles of acne that cause bacteria. It is checked on the excess oiliness, without actually drying one's skin. This acne soap does also help in preventing scar formation. The soap also does lighten skin complexion.
What else should one do apart from using good acne soap?
Tit Bits
One must drink a lot of water regularly in order to keep one's system clean from inside out. This does help in reducing the acne. The skin will be free from unwanted oils.
Stop eating oily as well as fried foods. This unhealthy oil can also cause unwanted fat deposits in one's body, which could result in aggravating acne.
Avoid making use of any random product on one's skin.
Do consult a dermatologist if required.