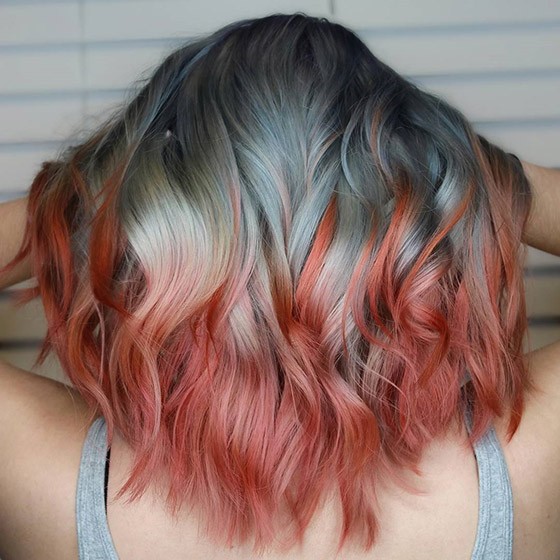 Silver hair has turned up as something much larger than just a trend. In fact, many women have started to carry this rocking hair color look.
Check out the following looks to try for silver hair. These looks would surely make you want to go gray this Christmas season.
Moonlight
This look is inspired by the High Elves of the Middle Earth and reminds of all things fantasy, just like the Christmas season.
Pastel Rainbow
The Christmas season is the perfect time to get nostalgic. This hair color reminds of childhood memories, like rainbows, candy floss, and unicorns. Color the roots silver and add on some beautiful pastel transitions.
Silver-Blue Blend
This look is really subtle wherein the dark brunette hair blends into a smoothly into a beautiful silver-blue hue, providing a perfect look for the holiday season.
Fiery Silver
This is a blend of warm and cool tones. The cool gray tones blend perfectly with a coral orange to remind of a beautiful sunset on a winter day.
Lavender Dream
This amazing look rolls everything you like into a single amazing hairstyle with added tones of lavender.
Unicorn Dream
Going gray doesn't mean you cannot try going crazy. Keep the base silver, and use some pastels over the transitions for a crazy appeal.
Ash Gray
Although simple, this style screams out class. Moreover, it looks amazing when paired with winter clothing.
Purple Under-color
Hidden color is the latest trend. When combined with silver, it can create the perfect blend of bold yet elegant.
Silver with Ash Blonde
To carry silver with subtlety, go for two-toned blonde hair and get the perfect silver-ash blonde look.
Choppy Mermaid Streaks
For mermaid hair with a silver base, use purple and blue highlights with silver-gray lowlights.
Purple Lowlights
Purple lowlights, when combined with silver-blue highlights, creates the perfect dimension to provide a stunning and voluminous appeal.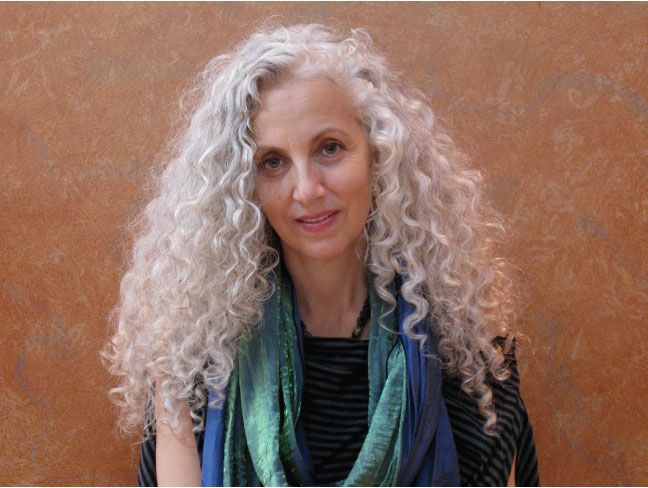 Gray Ombre
This is yet another perfect Christmas look with gray hair. It creates the smoky tones to blend perfectly with dark winter colors.
Silver Ombre
The subtle ombre look pairs well with the winter clothes, especially sweaters. It is perfect if you want a natural look with gray hair.
Blue-gray Ombre
If you don't want to go global with silver hair color, you can settle for this blue-gray ombre. This is, by all means, an amazing look.
Gray Mermaid
Gray mermaid locks with a purple root melt, simply perfect to create a Christmas look. However, no need to have real long locks to carry this look. Just go for hair extensions.
Silver Amethyst
Just like blue, silver also goes well with various purple shades. This crowd pleaser style looks beautiful and delicate. Complement this look with dark roots to get a better appeal.
Blue Root Melt
The basic call is "All things blue". Use the right amount of crazy color to balance the elegant silver platinum.
Silver Rose
Silver rose is the cooler version of rose gold. Throw some warm pink tones in the beautiful silver mane.
Opal
This is probably the best thing about the gray and silver shade is that they look amazing in combination with other cool shades. You can try a wide range from blue lowlights to purple streaks.
Silver and Periwinkle
This is one of the most amazing hair color options to consider if you are planning to make it gray this Christmas. The streaks of periwinkle and silver add dimension to make the hair look voluminous. This style is perfect for those who want to go crazy while keeping it equally subtle.
Aqua-gray root Melt
While gray makes an amazing color in itself, the glorious root melt incorporates some real good shades of aqua thus bringing the cool tones to life.