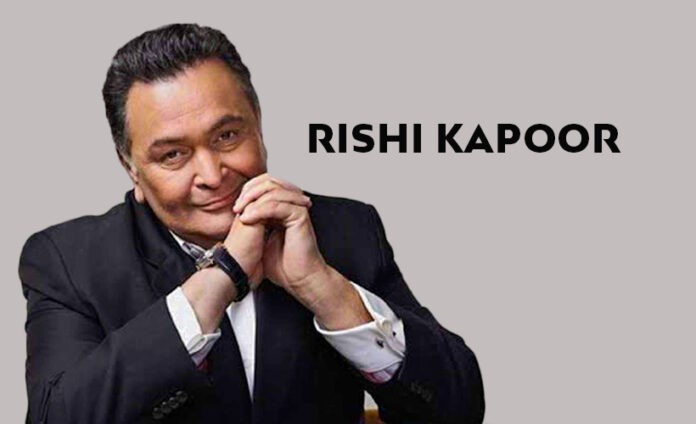 Bollywood heartthrob on account of his popularity and known to be a ladies' man is what made veteran Bollywood actor Rishi Kapoor what he is known for today in the film world. Sadly, he passed away at a Mumbai hospital on Thursday. He belonged to the reputed Kapoor clan of Bollywood. he followed the footsteps of his grandfather Prithviraj Kapoor and his father Raj Kapoor.
Rishi Kapoor movies are very popular and are worth seeing.
Rishi Kapoor was a fine actor and carved a niche for himself in Bollywood by his spectacular performances. He had a style of his own and was simply adored by his fans both men and women. His performances were brilliant and his acting skills excellent. He was known as the chocolate boy for his adorable looks.
What made Rishi Kapoor adorable?
1. His initial big-screen appearance was in the song 'Pyaar Hua, Iqraar Hua' from 1955 release Shri 420. He was then only three years old then.
2. He had played a young Raj Kapoor in Mera Naam Joker.
3. He even won the National Award for Best Child Artist for his work in Mera Naam Joker.
4. Rishi Kapoor was simply 21 when he made his Bollywood debut with Bobby in 1973 opposite Dimple Kapadia.
5. His directorial
His debut was with Akshaye Khanna and Aishwarya Rai Bachchan starrer Aa Ab Laut Chalen in 1999 but the film bombed at the box-office and he never wore the director's hat after that.
6. He was extremely popular in Nigeria and also had a nickname there 'Mace' which means woman.
7. He wanted the song Aisi Deewangi to feature him instead of Shah Rukh Khan in Deewana.
8. He had stirred controversy when he did openly state that he was a beef-eating Hindu.
9. He was the original choice for the antagonist in Darr but he turned down the film as he did not want to play the baddie and suggested Shah Rukh's name for the movie.
10. In his career span, he has never worked with Gulzar and it was his desire to work with the ace writer.
Rishi Kapoor focused on his acting as he was keen on having a perfect shot. He would do anything for it.to give the perfect shot. He in fact on one occasion wore a ladies trouser for a song. It was a "tight-fitting" black beauty "with flares" which he bought from Beirut for the song 'O Hansini' for Zehreela Insaan as it had its zip to the side and was meant for ladies.
Rishi Kapoor happened to be a ladies' man and as a result his fashion sense was indeed extraordinary. Most of his women-like outfits were his own purchases from abroad. He had enormous love from his female fan following. Not only the fans, his co-actresses also had much admiration for him and his charm. Gossip mill says he had an affair with his Bobby co-star Dimple Kapadia, but it did not last long.
What else about Rishi Kapoor?
Rishi Kapoor and Neetu Kapoor tied the knot on 22 January 1980. They had two children, Ranbir Kapoor and Riddhima Kapoor. It was a love marriage. Of course, on one occasion, Neetu decided to move away and it has been said that she even walked out of the marriage once. She complained of domestic violence. She came back home for her children and then life went in its normal way.
Conclusion
Rishi Kapoor movies were very popular abroad on account of his stature as an actor.