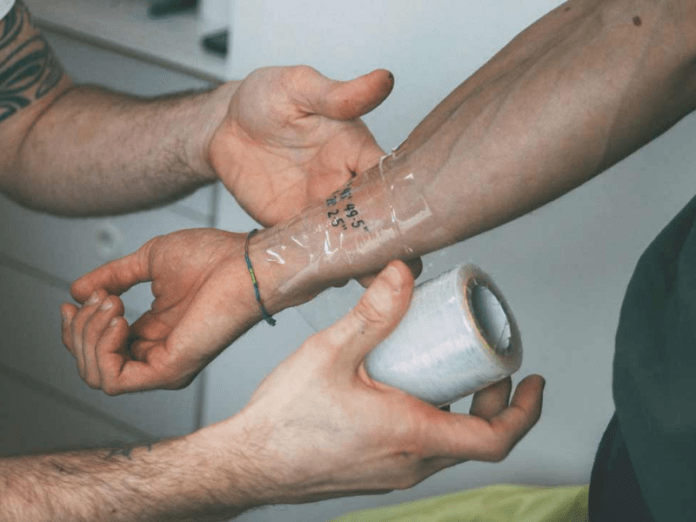 Things to wish I knew before getting a tattoo deals with what to do before getting a tattoo done. It is good to take safety precautions prior to getting a tattoo done.
Safety tattoo precautions become necessary prior to being tattooed. As a person is aware being tattooed involves several serious risks including several life-threatening diseases. These risks are much minimized by the tattoo artist if he or she takes proper safety precautions. If he or she is not then it is better to avoid that artist.
What needs to be thought of things to wish I knew before getting a tattoo.
1. Research the Artist's Portfolio
Prior to visiting a tattoo artist, it is better to know more about his or her work through a friend or family member. It is good to check up on his or her r tattoo portfolio first. This will help to know his or her experience and also it is possible to see the quality of his or her work. After all, a tattoo is indeed permanent.
2. Make Sure the Shop and Artists are Licensed
Not every county insists that their tattoo artists or shops carry a tattoo license. If one's county does not, then it is good to drive to one that does. Shops that are licensed are subjected to random safety audits by the local board of health.
3. Do not Drink Before a Tattoo
Avoid drinking prior to getting a tattoo done. Especially avid getting a tattoo done while drinking. This could mean an unwanted tattoo as one's focus will be less.
4. Do not Get Tattoos on the Couch
Avoid getting a tattoo on a couch, even if the artist is very talented and does excellent work. There are too many health risks by not receiving one's tattoo in a clean environment from an artist with proper training.
5. Clean Studio
The cleanliness of the studio does matter. If trash is lying around or dirty counters then it is better to immediately walk out of the door.
6. Make Sure the Artist is Wearing Clean Gloves
Prior to the tattoo artist beginning to handle any of the equipment, he or she needs to wash hands and also wear a new set of clean disposable tattoo gloves. Attention needs to be paid to this aspect as hygiene is important.
7. Brand New, Single Use Equipment
The tattoo artist should make use of pre-packaged, disposable, equipment, and they need to be opened in front of oneself.
8. Ask About the Ink They Will Be Using
Ask about the tattoo ink that is being used. A lot of inks are rather made with some pretty nasty stuff and are not regulated by authorities. So it is good to research the artist uses before itself. Whether is of cheap quality.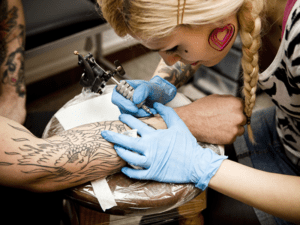 9. There Should Be No Carpet in The Studio
When you enter a tattoo studio there should not be a carpet or porous flooring. Carpet and other porous floors tend to trap bodily fluid in them and are not easily cleaned. This is indeed much health risk.
10. Bag all of their equipment
It is advisable to make sure that the tattoo artist in taking every precaution necessary in order to prevent the spread of blood-borne diseases.
Thus, the question of what to do before getting a tattoo is well answered by the above precautions that need to be taken.