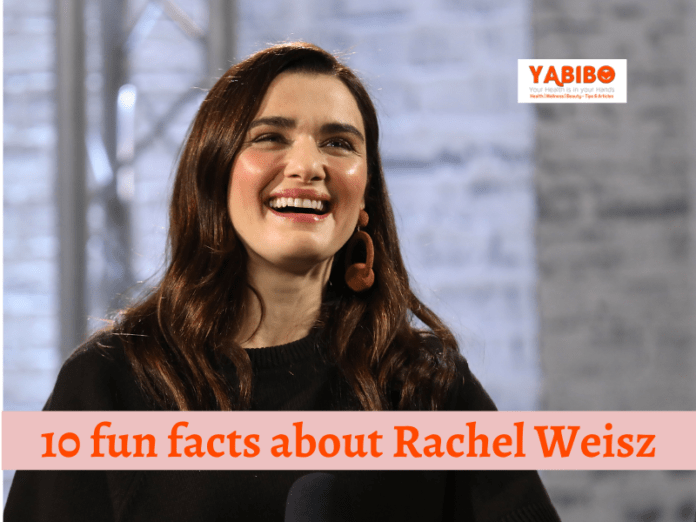 Rachel Weisz as an English actress has many films to her credit and received several awards. Rachel Weisz's husband gained much fame in his roles as James Bond. Rachel also acted in theatre.
Rachel Weisz is an English actress as well as a model. She holds both British and American citizenship. During her university years, where she was a contemporary of Sacha Baron Cohen, Alexander Armstrong, Mel Giedroyc, Sue Perkins Richard Osman, and Ben Miller (whom she briefly dated), she did appear in various student productions, co-founding a student drama group called Cambridge Talking Tongues. She first appeared in the 1992 television film "Advocates II," in a minor role.
She received several accolades, which include an Academy Award, a Golden Globe Award, Laurence Olivier Award as well as a British Academy Film Award.
Rachel is popular for her righteous and smart characters, like activist Tessa Quayle in the political thriller The Constant Gardener (2005). She received a role as she won an Academy Award for best-supporting actress. She gained much fame in quirky comedies as well as big-budget thrillers.
Weisz participated in theatre as a student at the University of Cambridge. She began making her guest appearances on television shows such as Scarlet and Black in the early 1990s. She was recognized for her 1994 performance as Gilda in a West End revival of Noel Coward's Design for Living. Weisz did make her film debut in a small role in the horror movie Death Machine (1994), and she got much attention for her appearance in Bernardo Bertolucci's Stealing Beauty (1996). She became famous among her American audiences with her role in the summer blockbuster The Mummy (1999) and its sequel The Mummy Returns (2001). Weisz also was very active in London theatre, winning praise for her performances in Tennessee Williams's Suddenly Last Summer (1999) and Neil LaBute's The Shape of Things (2001).
Weisz's other is comedy Beautiful Creatures (2000), the war picture Enemy at the Gates (2001), About a Boy (2002; based on a novel by Nick Hornby), and the suspense film Runaway Jury (2003), and many more. In The Constant Gardener, Weisz's character was in flashbacks. Her performance was indeed acclaimed much, and she was honored with the 2006 BAFTA Britannia Award for British artist of the year.
Rachel Weisz's husband Daniel Wroughton Craig happens to be an English actor and is popular for his roles as James Bond.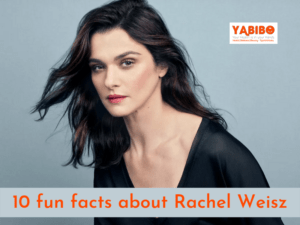 What there is to know more about Rachel Weisz?
1. Rachel Hannah Weisz was born on 7 March 1970 in Westminster, London, and she spent her childhood in Hampstead Garden Suburb.
2. Her father, George Weisz, happens to be a mechanical engineer/inventor from Hungary.
3. Her mother, Edith Ruth, happened to be a teacher-turned-psychotherapist from Vienna, Austria.
4. Her parents left for the United Kingdom around 1938, before the outbreak of the Second World War, to escape the Nazis.
5. Scholar Rev. James Parkes helped her mother and her mother's family leave Austria for England in 1939.
6. Her father belonged to a Jewish family; her maternal grandfather, Alexander Teich, happened to be also Jewish and had functioned as a secretary of the World Union of Jewish Students.
7. Her mother's ancestry is Austrian Jewish, Viennese as well as Italian.
8. Weisz's mother formally converted to Judaism when marrying Weisz's father.
9. She has a younger sister, Minnie Weisz, who works as a photographic artist.
10. Weisz's parents valued the arts as well as encouraged their children to form opinions of their own by introducing them to family debates.
Rachel Weisz is on the go. Her new film, Disobedience, has been released and the 48-year-old actor cum Jewish mom is pregnant with her second child. She is a double-winner being the Oscar winner — who has been acting since the early 1990s and had of course her breakout role in 1999's The Mummy — has been in the news everywhere.
Also Read,25 things you didn't know about Natalie Dormer!