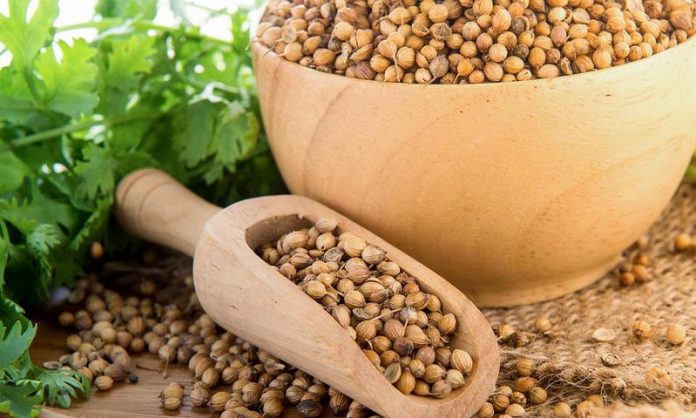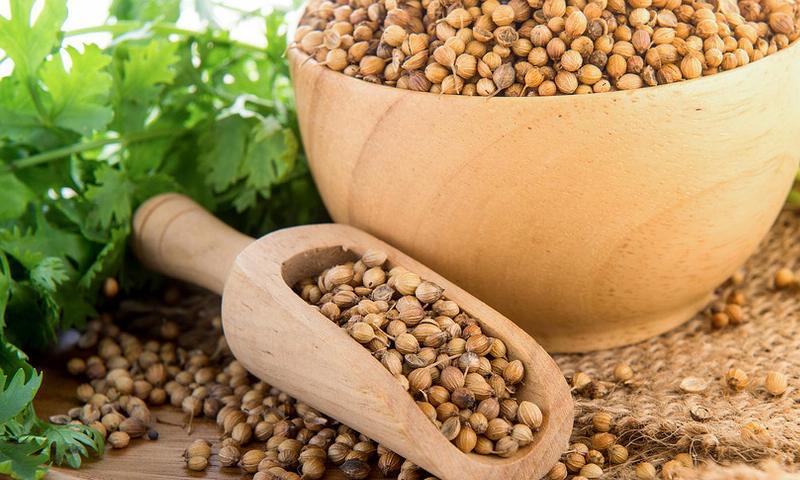 One can go in for tasty substitutes for coriander seeds.
In the US coriander usually means coriander seed or ground coriander, while cilantro is the term made use of to refer to the fresh leaves of the coriander plant.
In the United Kingdom "coriander" does refer to the fresh leaves, and the seeds are referred to as coriander seed or ground coriander. Once one is familiar with the recipe one can then decide upon the coriander substitute.
1. Cilantro/Coriander Leaf Substitute
One can go in for an equal amount of fresh parsley, tarragon, dill or even a combination of the three. For maximum flavor, do add the herbs to the dish just before serving it. Cooking does diminish the flavor of the spices significantly (cilantro included).
These substitutes are at their best when one is using the cilantro as a garnish. If the recipe requires a large amount of cilantro, then do consider making something else. Replacing the cilantro which is actually supposed to be sprinkled on top of a finished dish is indeed very different than actually replacing the spice in a recipe such as chimichurri, where the finished product is nearly 50 percent cilantro.
2. Coriander Seed/Ground Coriander Substitute
One can replace the coriander in the given recipe with an equal amount of caraway seeds, cumin, fennel or a combination of the three.
The dried coriander is certainly a good substitute for fresh. It loses much of its flavor when it is dried and does incorporate into the dish quite differently. If one does not have any of the suggested fresh herbs on hand, then it is better to leave the cilantro out. One's recipe will continue to taste good.
3. Substituting Ground Coriander for Coriander Seed
It is better to replace every teaspoon of coriander seed that is required with 3/4 teaspoon of ground coriander. Since ground coriander does lose its flavor quickly, it is necessary to add more ground coriander to the dish in order to achieve the intended flavor. Do a taste test, and adjust the quantity as per requirement.
4. Substituting Coriander Seed for Ground Coriander
If one's recipe does require ground coriander, then all one has to do is with coriander seed is to grind it with a coffee/spice grinder or a mortar and pestle. In case, one does not have either of them then the seeds are indeed soft enough that one can grind them with a rolling pin.
Just sort of place them inside a sandwich bag, and then roll over them until they are ground up. This will indeed provide one a coarser grind than a spice grinder. Since ground coriander does lose its potency quickly and the aim to grind only what one needs for the recipe. Whole coriander seeds do store much better.
5. More Ingredient Substitutions
In addition to coriander swap-outs, one will also find it rather useful to learn about ingredient substitutions for a variety of other dishes and recipes. The more one learns about substituting—spices, herbs, and other ingredients, the fewer trips one will make to the store.
6. Caraway Seeds
Caraway seeds are in the same family group as coriander and do provide an earthy, anise flavor to any dish. Caraway seeds are made use of in rye bread, potato salad and can be counted as an Indian spice that blends and provides taste to dishes. Caraway seeds are aromatic and should be made use of sparingly.
7. Cumin Seeds
Similar to coriander, cumin is not very hard to find. Cumin will indeed lack the lemony citrus as coriander, but can, of course, provide a similar earthy flavor. One can opt for black cumin, which is smaller and have a sweeter aroma.
8. Curry Powder
Curry powder is a tasty spice. It is the good substitute when preparing Indian dishes. Most of the curry powders will also include turmeric, which will add a bright yellow to the food one is cooking.
9. Garam masala
This is another Indian spice blend that is similar in taste like coriander. Yet garam masala can change the taste.
10. How to Substitute Ground Coriander for Whole Coriander Seed
Try to purchase whole coriander seed and grind it on one's own. Coriander seed is indeed soft and easy to grind in a mortar and pestle or in a small coffee grinder. Many times ground coriander is much easier to find in the grocery store. Ground coriander does lose its flavor rather quickly so it needs to be replaced every couple of months in case one uses it a lot.