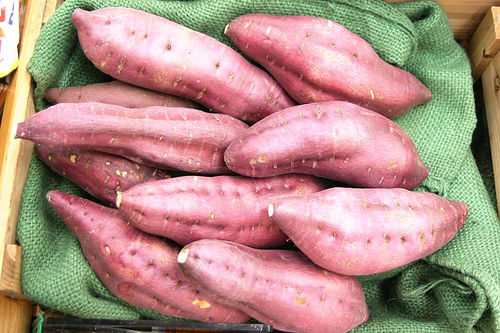 Remember the times when potatoes saved as you ran out of an ideas in the kitchen. In the same way sweet potatoes can help when wish to be creative with a limited items at hand. Sweet potatoes are rich in Vitamin A & C, sweet potatoes are also a good source of the dietary calcium & potassium with traces of an iron. They are versatile & can blend well with any vegetable of the choice. In addition, it always gives a unique taste & flavour with an enhance of good health. Ways to include sweet potatoes in the diet.
Ways to include sweet potatoes diet
Baked and steamed sweet potato
Did you know that 1 medium – sized sweet potato gives you just 105 calories and still keeps you satisfied. So, if planning to eat healthy and keep tab on the caloric intake, have steamed or baked sweet potato to restrain hunger and sweet desires.
How to prepare:
• Take 1 medium sized potato and wash thoroughly.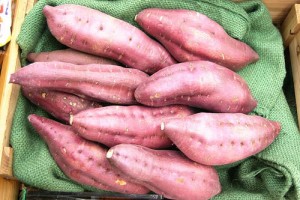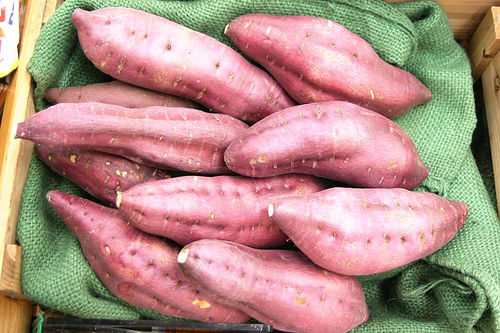 • Bake or steam it and allow it to cool.
• Next, peel of the skin & cut them into thin slices.
• Squeeze ½ of lemon on them and add pinch of salt, sprinkle oregano and crunch the way to good health.
Best way to cook sweet potatoes
Sweet potato wedges
If craving for wedges, try the preparation with sweet potatoes for change.
How to prepare:
Take 2 medium sized sweet potatoes, wash & peel off their skin with a peeler.
Cut them into 2 halves. Next, cut each halves into 4 pieces longitudinally. Spray salt, turmeric powder, dry mango powder or amchur powder and mix pieces well with the wedges.
Heat oil in pan, add few of wedges to it and shallow fry them.
Keep stirring the pieces in between so that they does not burn.
Ensure that every side is cooked and fried well. When the wedges change their color to brown or golden brown, remove from the flame and drain an excess oil with tissue paper.
These wedges taste well along with the mustard cream dip or serves to be an excellent side dish to the ordinary dal rice.
Mixed vegetable
Add sweet potatoes in the vegetable preparation and in for rich flavoured dish with its unique yummy taste.
How to prepare:
Get vegetables of choice. Explore various options while preparing mixed vegetable with the sweet potato.
Ideally potatoes, yam, beans, egg plants, and green peas go well with sweet potato preparation.
In deep bottomed pan heat oil and add mustard, cumin, and kalonji seeds, wait till they stop spluttering.
To this, add an equal amount of vegetables and mix well.
Next, add spices like cumin powder, coriander powder, garam masala, red chilli powder, salt and pinch of dry mango powder.
Make a paste of 2 green chillies, 1 piece of ginger and 4 to 5 cloves and add to the vegetables, mix them well & allow it to cook on the slow flame.
Keep stirring in between to help the vegetables mix well with the spices
Add ½ cup of water if required.
When the vegetables are cooked well remove it from the flame and garnish with freshly sliced coriander.
Sweet potato chaat
This is an excellent chaat that serves as tea time favourite or filling evening snack.
How to prepare:
Take 2 medium sized potatoes and sweet potatoes, boil them in salt water. Once done, peel off their skin & chop them into the small pieces.
Brush them evenly with the melted butter and grill in microwave or cook in the pan till they turn brownish in colour.
Put them into the serving dish and mix with pudina or mint chutney and imli or tamarind chutney in equal amounts.
Take 1 cup of yogurt and beat it well. Add the yogurt to the serving dish and mix with the potatoes, add red chilli powder, cumin powder and mix well.
Garnish with freshly cut coriander and have a wholesome chaat. Want to know about more healthy chaats, try watermelon and tomato chaat.
Photo credit: timtak / Foter / CC BY-NC