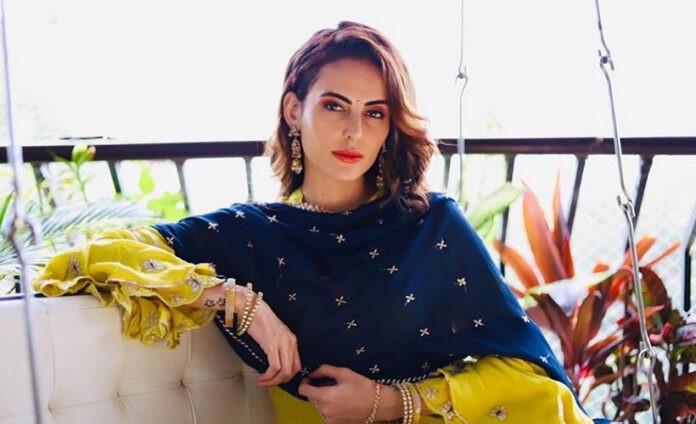 On June 12, 2020, a brand new TV series started streaming on Zee5. The series called The Casino – My Game, My Rules quickly caught the attention of many because of its unique setting and central theme. The Hindi language thriller was directed by Hardik Gajjar and Tushar Bhatia and was produced by KVB Entertainment Gajjar Parth and Richa Amod Sachan. The plot is centered around Vicky, a reluctant heir to a billion-dollar casino, who is emotionally trapped by his father's manipulative mistress Rehana. But he must find a way to overthrow her and claim his inheritance, including the casino before she destroys him completely. And this series marked the debut of actors Karanvir Bohra and Mandana Karimi who is now more than a well-known face in India.
Because of the fact that not many TV shows or movies are ever centered around casinos and the gambling industry, this tv show immediately stood out among the others. With that, it drew attention to Indian real money casino games and in general shed some light on the gambling industry in India.
But casino games aren't the only thing that this tv show shed some light on. These series were Mandana Karimi's big breakthrough and the actress has struggled way more than one might think to get to this point. She has mentioned on many occasions that when things were at their worst, she has been rendered homeless. The actress has been out of work for 2 years and relied on friends' support to just get through. She has also mentioned that a part of her problems was the fact that Mumbai is no cheap city to live in.
In an interview, the actress said that every single day in this industry is like a new challenge because every day there are more and more Indians who want to be a part of the industry for obvious reasons. But the thing that is the scariest is the fact that everyone is replaceable and Mandana said that she feels as if the moment you take a break it becomes difficult to come back, especially when you aren't from India. But now Karimi feels like the industry has welcomed her back after not having been cast in anything for two years after starring in the reality show Bigg Boss and the film Kya Kool Hain Hum 3.
The actress now plays Rehana in the TV show. In her own words: "I am playing a gay character. She is very strong and knows exactly what she wants.  Also, she is a villain in the show but you will also see her human side, which is quite beautiful. I had so much fun being her." She has also mentioned that there are a few similarities between her and the character she portrays. And one of the main things is that neither of them ever give up and if they fall down, they both get back up even stronger than before. They also both keep growing and evolving as humans and that's one of the things the actress used to bond with her character.
In the movie, Rehana often uses her looks and attractiveness in order to get what she wants. Because of this, the actress asked the director if that was what he was using to sell the tv show, but the answer he gave her made a lot of sense to her. This was just one of the ways Rehana used her appearance and confidence in order to get what she wanted and she did everything she could to reach her goals.
The actress has also been affected by the fact that she simply isn't Indian but she has managed to overcome that obstacle: "I learned that you don't need to fit in. For years, I tried to be as Indian as possible. But eventually, I realized people should accept you for who you are. Trying to fit in is the biggest mistake one can make."
And now the actress is feeling happier than ever, being surrounded by her friends and family, and is very excited to make a come back on the show and see what the future holds in store for her.