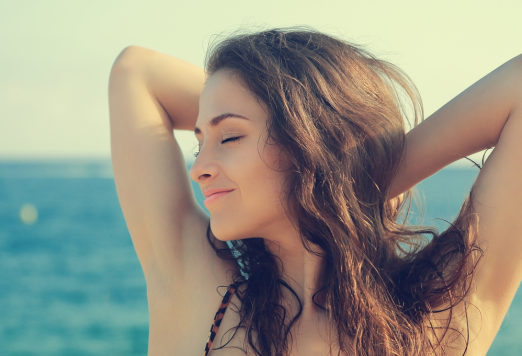 Six solutions to treat smelly hair
#homeremediesforsmellyhair #smellyhair #tipstotreatsmellyhair #haircare
While you make yourself for attending any occasion, you wish to be the center of attention. You choose your dress, accessories & shoes accordingly. Also, you concentrate on the makeup and hairstyle. But there is something more important that you should take care. Your picture perfect appearance can have ruined if you have body odor or smelly hair. Such things can embarrass you in the public place.
Nobody wants to be in such embarrassing situation. Thus, it's high time to know solutions to manage smelly hair. Before that, you want to know why your hair stinks. It is a problem of oily hair. If your hair and scalp are greasy, the dust and pollution can be attracted to your scalp and can make your hair sticky. Frequently excessive dandruff can also make your hair smell. So what are six solutions to treat smelly hair?
You can buy any chemical products from the market. But those may have some side effects. You're not also aware of the ingredients in those products. So, try to follow indigenous solutions to treat smelly hair. You do not have to search a lot for such remedies. Search your kitchen and refrigerator and you will find more than six solutions to treat smelly hair.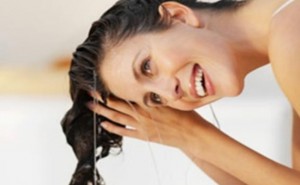 Baking Soda-
One of the most effective remedies among six solutions to treat smelly hair. As it lessens the oiliness of scalp, you can also control the bad odor of hair. Take one part baking soda & mix it with three parts water. Always apply it to damp hair. Rinse after 5 minutes.
Tea Tree Oil-
The antimicrobial properties in it solve your problem of stinky hair. As tea tree oil is very useful to cure dandruff, your hair would not have any foul smell. Dilute few drops of oil in the water & massage smoothly on your scalp. Shampoo your hair after that.
Tomato Paste-
There are loads of solutions to treat smelly hair. Tomato is one of those. Make the paste of tomatoes and apply to your hair and scalp 30 minutes before shampooing. Tomato maintains the pH balance of the hair & reduces the smell.
Apple Cider Vinegar-
End your search for six solutions to treat smelly hair with this component. Make the solution of apple cider vinegar with water & add few drops of essential oil to it. You can spill lavender or rose oil in it.
Lavender Oil-
Essential oils are useful to reduce the smell from hair. Lavender oil has antibacterial and antifungal components that cure any inflammation or scalp infection. After shampooing your hair with mild shampoo, dry it thoroughly. Now, pour few drops of the lavender oil on your palm and massage throughout our scalp.
Orange-
Solutions to treat smelly hair must combine orange. There are various ways to use orange on the hair. Orange peel is the best idea to bring a calming fragrance to the hair. Boil powdered peel & let it cool down. Now wash the hair with the solution.
So, here are six solutions to treat smelly hair. You can also use onion, curd, neem oil, etc. to deodorize your hair. Besides reducing the bad smell, such ingredients also provide nutrients to your scalp and enhance healthy hair growth.
Photo credit : Google search