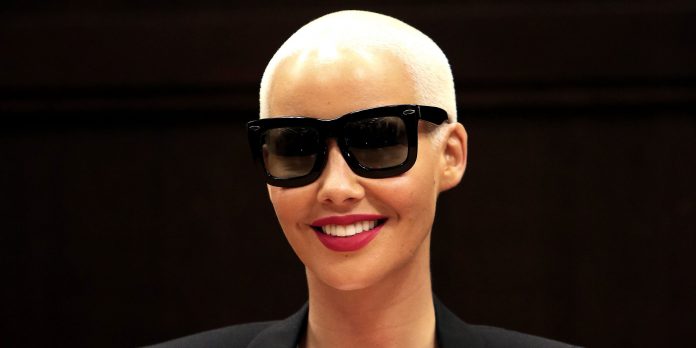 Amber Levonchuck who is known to one and all as Amber Rose is a popular American model with a $5 million USD fortune. She is a well known model and unlike others, she is more famous for her short and stunning hair styles. Read about Short and stunning hair styles  Of Amber Rose Hair
Most of the times, Amber Rose has stunned one and all with her hair do's. Most of her hair styles are short and more like those that are chosen by men. The hair cut is quite short at times and she has also once coloured her hair white.
If you are trying to learn about some unique hairstyles that are unique, then you can certainly follow Amber Rose hair do's, as they are not only short but are carried off by the model in grace and confidence.
Let us now have a look at some of the hair styles chosen by Amber Rose.
The Retro Waved Hair Style:
Amber Rose took to Instagram to showcase her new hairdo, where a platinum blond wig was perfectly styled in a short bob with some retro waves. The model for sure knows to pair it well with the right eye makeup and a dark coloured lipstick.
The Short Hairstyle: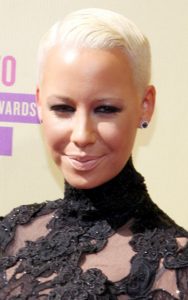 The model is quite known for her short hairstyles. She has spotted a similar short hairstyle that looked quite trendy when she attended the MTV Video Music Awards held in the year 2012.
Bright Rainbow Hairstyle: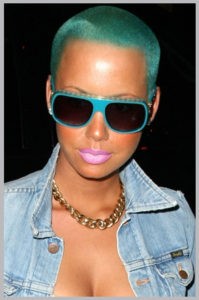 The American model is known to take risks and this shows off well with her hair color as well. She was once spotted dying her short hair in a turquoise shade and it has to be said that she did carry it off in style.
The Super Short Hair Cut: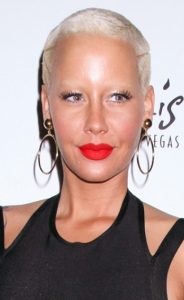 The model was seen in her super short hair cut when she attended the Memorial Day Kick-off at Chateau Nightclub in Los Vegas.
The Designs Shaved Haircut: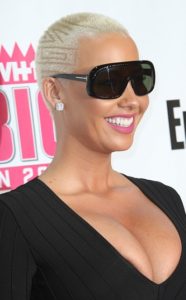 Amber Rose is not only known for her short hairdo, but also for her unique shaved design she spots in between. She has similarly chosen a shaved designs haircut in the year 2015 when she attended the VH1 Big and the Entertainment Weekly Awards.
The Crew Cut Hairstyle: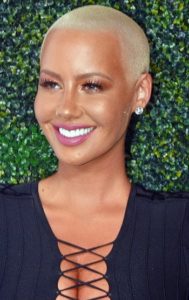 Amber Rose was spotted with almost shaved head when she attended the Def Movie Awards in the year 2016. While some raised eyebrows on her hair style, many applauded the way she carried it off.
The Bog with Bangs Hairstyle: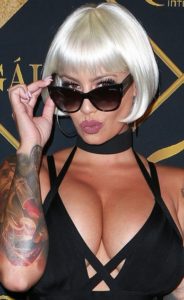 Amber Rose was looking ravishingly hot when she spotted the bog with bangs hairstyle at the Maxim Hot 100 Party 2016.
The Long hair Style:
The American model was almost unrecognizable when she was seen spotting a long hair style in many events. While she preferred to keep the hair straight in some, one can see a little styling to her long hair in some.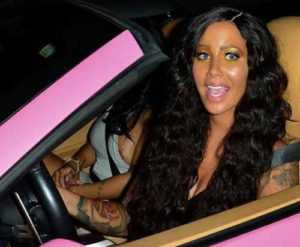 While a number of women do prefer the super short chick hair styles, the Amber Rose hairstyles are not chosen by many. If you are one of those who has been inspired by the hairstyles of Amber Rose, do let us know what your favourite hairstyle is from the one's mentioned above.