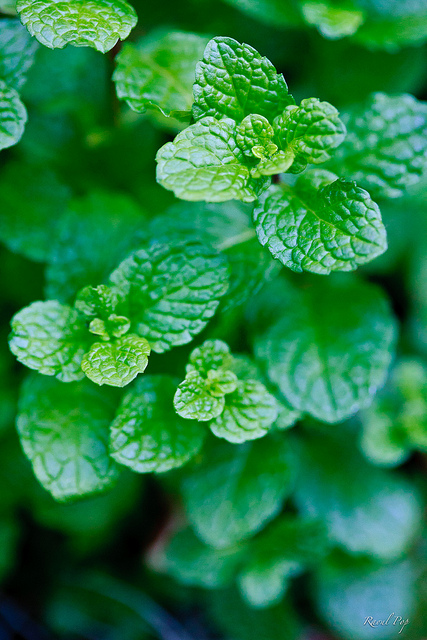 Pudina or mint is refreshing & relaxing ingredient for the skin. It comes with an outstanding properties that make pudina is one of the best herbs used for the skincare. Mint is an anti – septic, anti – bacterial, anti – microbial and anti – inflammatory in nature. Mint is thus a natural cleanser for the skin acne, blemishes, irritation, and severe skin diseases. This strong & cooling herb comes with a high contents of salicylic acid, vitamin A, and anti – oxidants that make it an ideal pick for the skincare face packs. Here is how to use Mint facepacks for soft, glowing and acne free skin:
Mint and cucumber used to hit sunburns and tan

Pudina contains vitamin A & C with omega – 3 fatty acids, which helps against sunburns & tan. Like pudina, cucumber is also packed with anti – oxidants and helps to revitalise skin, heal tanned skin and skin burns better.
Steps for making pack:
Take ½ cup of pieces of cucumber with ¼ cup of chopped mint leaves & blend them together.
Once get a fine paste of two, apply it gently onto the face leaving the area around an eyes.
Keep it for about15 to 20 minutes and rinse off with the cold water.
Mint and multani mitti for oily skin
Mint contains 'menthol', that's why it cuts down a secretion of oil from 'sebaceous' gland, making the skin from less oily. Likewise, due to presence of magnesium, fullers earth or multani mitti is great for an acne free skin and deep rinse out the skins surface, abolishs dead skin cells. Therefore, mint and Multani mitti are complementing ingredients & help to clear the skin.
Steps for making pack:
squash few mint leaves & add one table spoon of multani mitti. Mix these well to form a smooth paste.
Also add rosewater to this paste, if prefered.
Apply this fine paste all over the face & neck.
Wash it off carefully after 20 minutes.
Mint leaves with rosewater for acne
Pudina, usually present in the face washes and also in creams, Mint is meant to resolve acne. It is therefore an effective remedy to release the skin from stubborn blemishes & acne as it contains a salicylic acid. Another natural caustic agent is rosewater, also gives relief from acne. Rosewater is often used to tackle the skin problems like eczema, acne, and dermatitis. A few drops of the rosewater is enough to leave the skin well – hydrated & moisturised.
Steps for making pack:
Take few mint leaves, few drops of rose water & grind them to form smooth paste.
Apply this paste mix onto to an affected area.
Wash off after 10 minutes. (We can also leave this overnight).