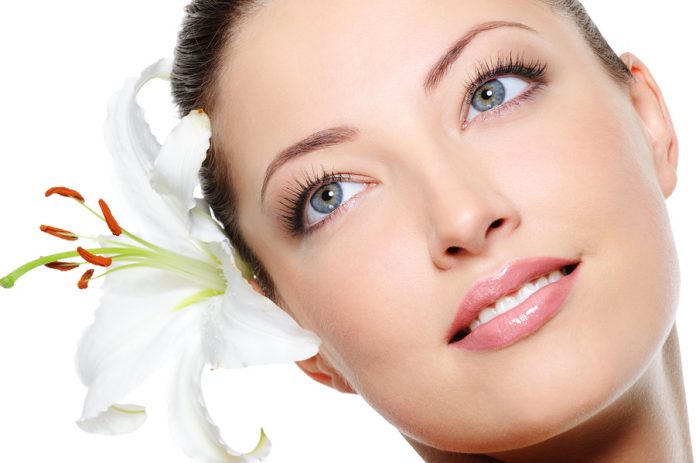 In the world of beauty, you can find countless beauty tips for girls face on the internet. But, ultimately it is you who is going to decide which tips suits you the best. Many people suffer from the shaggy and wrinkled skin after using the chemical products for skin care. The reason behind this might be the product which they used might not suit their skin. Here are some of the interesting beauty tips for girls face which can be used to take care of their skin in a wise way. Skin caring for girls contains 3 major steps: Cleansing, Toning, and Moisturize.
Cleansing: As girls are open to dust, sunlight, and carbon during their day to day activity like going to college or outing with friends or working. Thus, skin cleaning will be an effective step which you should never forget in your daily routine. You can use a face wash or cleansers available on the market to cleanse your skin. If you want to use natural ingredients, then you can prepare a paste of gram flour, milk, and turmeric powder and apply on your face. After 5 minutes, wash your face with warm water. By cleansing your face, you can stay away from harmful and dust materials.
Toning: After cleaning your skin, the next step is toning. Once you wash your face with a cleanser, take a toner in a cotton ball and apply on your face. The clogged pores on your skin will be opened by toning.
Moisturize The next step after toning your skin is providing proper moisture. By applying the moisturizer to your skin, it helps in protecting your skin further. Choose the moisturizer that suits your skin. Follow the beauty tips for girls face mentioned above.
Beauty tips for girls face during makeup
While attending any parties or occasion, it becomes essential to provide a good outline of makeup to look bright and beautiful. Below are the steps to follow which would be helpful when you do makeup. Firstly, apply the foundation cream which suits your skin tone on your face. Do not apply on lips and eye. Now use concealer to hide your dark circles, pimple spots, and dark patches. Once you apply concealer, blend them using your fingers. The next step is to apply compact powder or face powder over your face to make concealers and foundation proportionate.
Makeup for eyes:
Depending on the daytime or nighttime you must apply the eye shadow. If it is a daytime event, then apply light eye shadow and if it is night time then make use of dark eyeshadows. If you have applied two-tone of eye shadow then use a blender to make it proportionate. After applying the shadow, you need to apply eye-liner over you eye-lid. The purpose of applying eyeliner is to make your eyes look attractive and brighter. As a final touch up, take a makeup brush and apply blush to your cheeks in upward stroke towards the forehead. By following these easy steps and beauty tips for girls face, you will look gorgeous in the party. What are you waiting for, try it out now!!