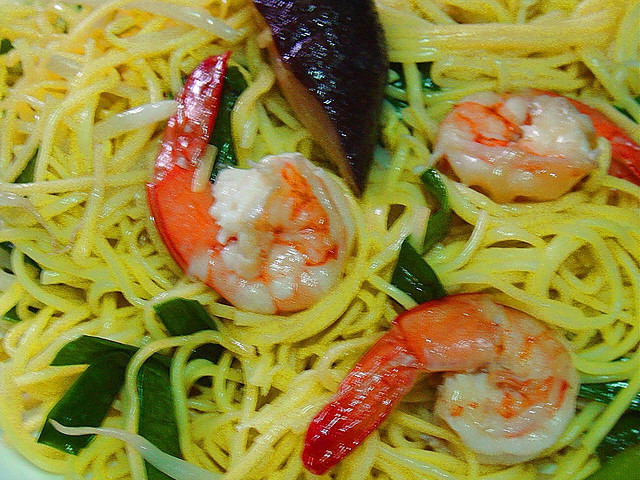 Low-calorie Chinese recipes for weight watchers
Many people love Chinese food so much that used to order it many times a week. When And many people try giving it up for a while but succumbed to my temptation frequently. This led me to do some research myself and zero in on some delicious low-cal Chinese recipes, these recipes are easy and quick. Here i explained you simple and Low-calorie Chinese recipes for weight watcher Just put on some dance music in kitchen, dance and try these recipes! Do try the spicy sesame noodles. It's my favourite in the list.
Noodles with stir fried vegetables
This colourful dish is packed with the vegetables and drenched in the sweet and sour sauce. The broccoli, corn and carrots add fibre, vitamins and minerals to this luxurious dish.
The capsicum added to this dish can have an added advantage for those wanting to lose the weight as it can boost you metabolism and help in fat loss. Find the recipe here.
Chinese fried rice
Fried rice is usually connected with the fat and calories but here is a healthy twist to the favourite fried rice. Prepared with vegetables, it is not only rich in vitamins but also contains plenty of fibre. This dish is ideal for those suffering from the diabetes as fibre in the dish can prevent the rapid rise in the blood sugar levels after a meal.
Spicy sesame noodles
This spicy sesame noodles can make the wonderful dish for both lunch and dinner. The addition of sesame oil and seeds to noodles beats up a rather healthier and tastier version of Chinese noodles. The dish is also low in saturated fat and calories and can be a great extravagance if you are on the weight loss diet.
Baked vegetables with dumplings
These bite sized delicacies are not only simple to make, but also very healthy. The baked vegetables add an genuine flavour to dish. Baked in an olive oil, this dish is low in calories and high in vitamins and other essential nutrients.
Hot and sour vegetable soup
This healthy broth soup is delicious and easy to make. The celery mushrooms and French beans in this soup not only fill you up but also provide you with vitamins K and C that help regulate digestion and clean out the impurities from your body.
Oriental spring rolls
If you love having Chinese food, here is one more addition to your Chinese menu. The vegetables and herbs combined in this dish can be a good option for a low-calorie snack. Ginger aids in digestion, garlic is good for your heart and chillies are full of vitamins.
Photo credit: Thai Jasmine (Smile..smile…Smile..) / Foter / CC BY-NC
Try this Low-calorie Chinese recipes for weight watchers food and enjoy !!