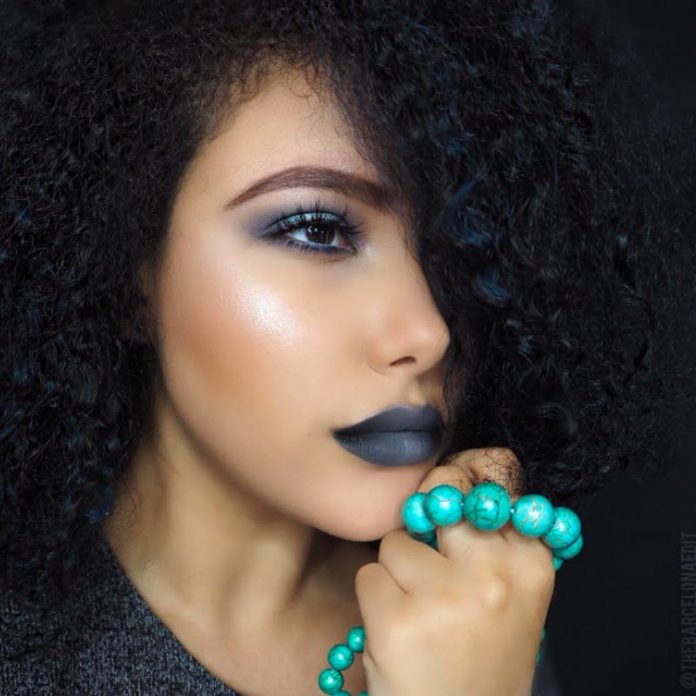 Singled hued lipsticks are a little one directional, don't you think? It's time to step it up and welcome ombre lips with open arms. Kiss your regular lipstick goodbye and say hello to ombre lips. From the subtle shades to ones that make your lips go pop, this is exactly what you need if you're on the lookout for a bolder look. Read about ombre lip Make Up.
1. Sugar Delight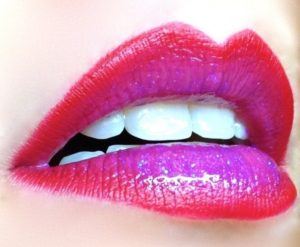 All your sweet tooth aficionados out there! What if your lips could reflect your deepest and darkest desires? We're talking solely with regard to the sweet tooth aspect, just to be clear. Makes your lips pop with this pink and purple match of pure delight. Always keep in mind to use a lip liner so your lip color doesn't bleed all over. It also comes in handy when demarcating the areas of color.
2. Futuristic Diva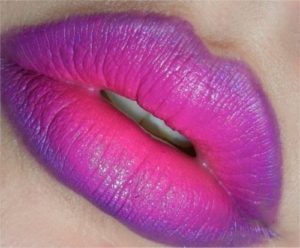 Intergalactic star girl strikes quite the chord, doesn't it? Escape into the galaxies as you try to recreate your little version, right in the Space of your lips… see what we did there? This look captures the essence of the great beyond far too well. Try out these lips if you really want all eyes on you, and who knows, telescopes too, maybe? Slow clap for the attempt please.
3. Neon Lights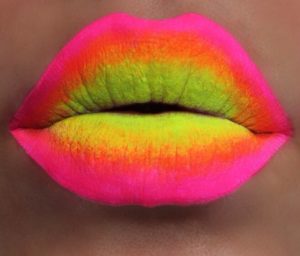 Break free from the bondage of single shaded lipsticks and the same old boring pinks and reds. We're bringing you a Wowser look that is impossible to get past. Bring out the playful edgy side to you as these the dynamic trio of neon orange, yellow and pink scream out for attention. They say Two's Company and Three's a Crowd, but with a crowd as loud as this, can you really settle for just Company?
4. Sky Full of Stars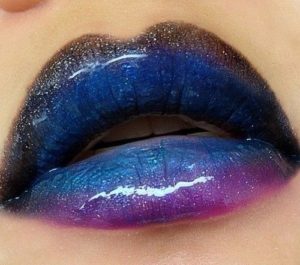 A heavenly view awaits you as you lose yourself in this starry eyed surprise. It's simply amazing how something as simple as lipstick can create an aura so alluring, that it's impossible to not drown in it. The shimmer, the glitter, and the shine what more can you ask for? Your pout literally has the least surface area, but can host something as large as the night sky. Isn't that a Wonder?
5. Fool's Gold?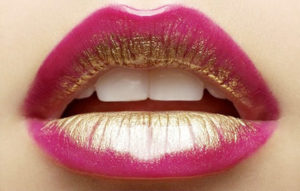 Gold dust can create quite the impact on just about anything, can't it? But we're bringing you more than just gold dust. We're bringing you an indomitable duo of pink and ivory. Quite an unlikely pairing isn't it? But have a look at those lips! Shimmery on the inside, complete and bounded with pink lip color, creating the perfect ombre look.
6. The Formal Gal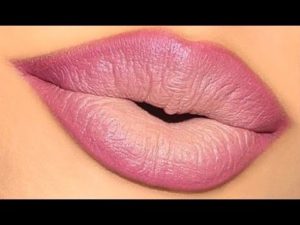 One ombre look for each occasion is what you need. Which is why we've brought you these set of lips. Although it doesn't pack as big of an impact as its previous counterparts, it showcases the subtle yet confident side of you. You can chose this palette for your lips at any formal gathering or outing. The shades are light and minimal, so it's not a screamer look as such. It packs in just the right amount of oomph.
7. The Blue Steel Look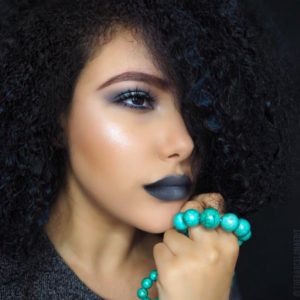 All you drama queens out there, we've procured a look for you. Play with blue and steel colors and watch how they transform your overall look. Bold and expressive, anyone who sports these lips are not to be messed with. Who knows what hidden truths, those lips are hiding eh?
Let your lips be an explosive palette displaying not just your favorite colors but also your skillset! Get the ombre look right and you're ready to take the world by storm.