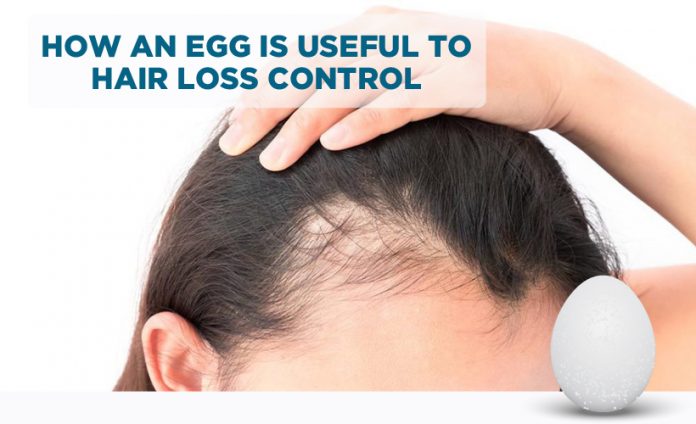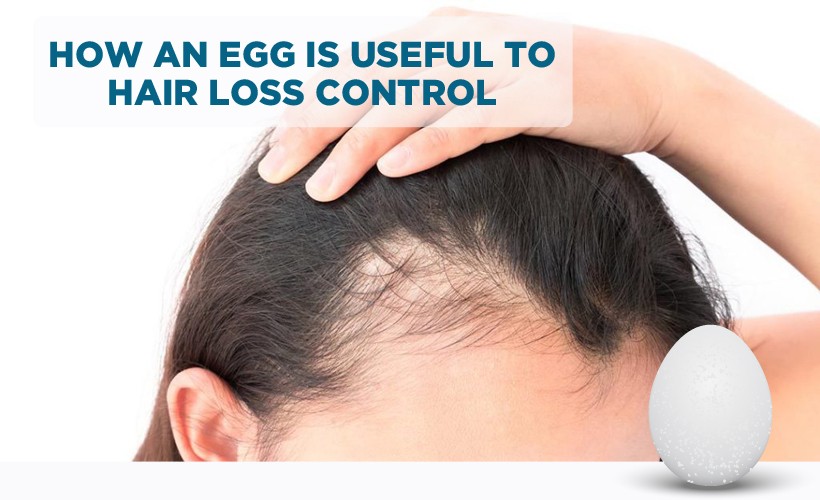 All women desire healthy long hair and would like to flaunt around gorgeous looking soft and silky hair. It does sound great indeed as one can expect such kind of hair by making use of egg. Hair fall can be prevented by applying egg on the hair. After all, hair fall can cause much worry.
Benefits of egg for hair
Egg contains a lot of minerals, protein and vitamin B complex as these are essential for weak hair. Protein does help in the growth of new hair. It makes the roots of the hair very strong. It adds volume to the hair and is a good home remedy.
The egg is a good conditioner and also improves upon the texture of the hair. As we are aware hair loss can be very depressing. The protein in the egg does help in the stimulation of the follicles of the hair, thus resulting in hair growth.
How to apply egg in one's hair?
Egg with Aloe Vera
Egg white is rich in protein and minerals and along with Aloe Vera can promote hair growth. Aloe Vera contains amino acids, lipids as well as vitamins and improves the scalp and reduces hair fall.
How to Use?
Mix about 2 eggs whites with about 2 tablespoonfuls of Aloe Vera and whisk up the content in a bowl for a smooth mixture and apply it on one's hair. Leave it for about 30 minutes and then wash with cool water.
Egg Yolk with Henna
Mix egg yolk with henna and apply it. It makes the hair shiny and looks healthy. It controls the production of oil in one's scalp and henna helps in cooling one's head. Henna contains anti-bacteria substances and controls hair fall. A combination of egg yolk and henna does keep the hair healthy.
How to use?
Soak the henna powder overnight in water in an iron container. In the morning mix the egg yolk and apply it for about an hour. If ones want the color of henna then one must leave it on for about 2 hours. One can apply this mix once in a week.
Egg with Coconut Oil
Coconut oil does contain a lot of fatty acids which does condition the hair and helps in improving the dry hair. The coconut oil has anti-bacterial properties which prevent hair fall. It strengthens the roots.
How to use?
Whisk the whole egg with coconut oil and then apply it on the hair and leave it for about 20 minutes and then wash it off.
Whole Egg with Banana
This is the perfect pack for dry air as banana is a rich moisturizer and contains Vitamin B and potassium which help in strengthening the hair. It prevents hair loss and also improves the volume of the hair.
How to use?
One needs to mash a banana and blend it with the whole egg and some oil and then apply it to one's hair. Leave it on for about 20 to 25 minutes and then rinse off. One can use this 1 or 2 times in a week.
Egg and Olive Oil
Break an egg into the bowl and add about 3 teaspoonfuls of olive oil and mix well. Comb one's hair and then apply the mix. It should be applied on the scalp not merely in the hair. Once it dries then wash it off. This will keep the hair strong and shiny and also prevent hair fall.
Lemon juice and Egg
In a bowl, add an egg along with 3 teaspoonfuls of lemon juice. Mix them well and then apply it to the hair as well as the scalp. Wait for about 3 hours and then wash off one's hair with a good shampoo. One can use this 4 times in a month. One can also add fenugreek seeds to prevent hair fall.
Egg as a hair conditioner
Break an egg into the bowl and then make a smooth mix. Then apply the mix on one's hair and wait for about 4 hours. After it becomes dry then wash it off with cold water. One must use a shampoo to get rid of the egg odor. One can use this once in a week for good result.
.