People go to any length to ensure their skin and hair remains in top shape nowadays. Instead of spending a lot of money after costly OTC skin care products and coping with side effects at times it is better than you resort to nature's treasures. Shea butter is an excellent natural extract that can be used to treat various skin and hair problems. This is a type of fatty oil extracted from the Karite tree nuts, and the plant is harvested mostly in Africa. Egyptian queen, Nefertiti supposedly used it. Pure Shea butter resembles hardened caramel ice cream. Read Health Benefits Of Shea Butter.
Why is Shea Butter beneficial for Skin and Hair?
Shea butter is enriched with natural compounds that are excellent moisturizers like oleic acid and linoleic acid. It also contains key vitamins and nutrients required by the human body. Using a pure and unrefined version of Shea butter ensures you get the maximum benefits. The healthy fats, phytonutrients, and vitamins in it prove to be beneficial for both skin and hair health.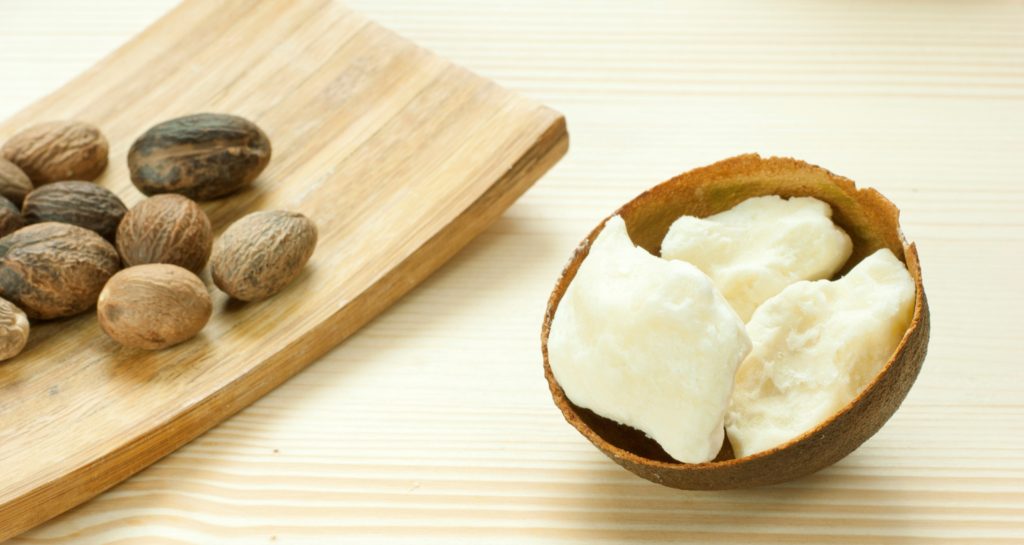 Shea Butter Benefits for Skin
Skin Nourishing-
Shea butter can be used to provide nourishment to the skin. It can be used by both men and women of various age groups to hydrate the skin. It also relieves skin dryness caused by winter. Shea butter benefits outshine most regular skin care products.
Sun protection-
While using sunscreen is what most people do to avoid the scorching rays of the sun, using Shea butter will bolster the protection. After returning from outside, wash skin and massage with Shea butter. It will help evade tan and keep skin supple.
Anti-aging-
with time, collagen production in skin takes a nosedive that leads to a formation of sagging skin and signs of aging. To ensure your skin does not look old and shabby, resort to using Shea butter. Studies have shown its usage can be helpful to boost natural collagen production of the skin. The benefits include reduced wrinkles and a brighter skin tone.
Skin Rash-
Skin blemishes and rashes can be treated with shea butter, including babies. Its antioxidants and nutrients help skin blemishes fade fast. It can be used easily by those with sensitive skin too.
Shea Butter Benefits for Hair
Dry scalp-
Along with plant oils like olive and coconut oil, you can apply shea butter n scalp to get rid of dry scalp related problems. You can apply shea butter after mixing it with olive or coconut oil on the scalp. Leave on for a few hours and then wash off with shampoo.
Hair conditioning-
The OTC shampoos often contain chemicals like SLS, which have a drying effect on the hair. To evade getting hair that resembles haystack, you can resort to natural shea butter! After washing hair with shampoo, coat hair strands with conditioner to which a few drops of shea butter have been added. Leave this on for a few minutes and wash off with lots of water. You will find the hair has become smoother and silkier.