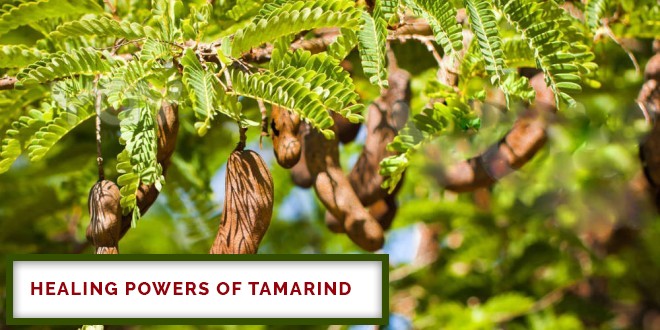 Healing Powers Of Tamarind
Tamarind is one of the fruits that has a taste that is almost sweet & a bit tangy too. As it contains several vitamins, minerals, fibre and chemical compounds, the health benefits of tamarind cannot be undervalued.
In fact, many dishes are made of the tamarind in India. It contains something called as tartaric acid. It is an antioxidant and, thus, combats free radical damage. Phytochemicals such as pyrazine & limonene are the reason for the tamarind medical benefits. It is good for the digestive system & is used as a home remedy for constipation too.
Also, tamarind can minimise inflammation, increase your respiratory system, enhances eyesight, improves skin, relieves you from pain, heals fever, reduces cholesterol, protects the heart, prevents cancer, kills worms in the body and improves immunity. Now, let us know more regarding the Healing Powers Of Tamarind or health benefits of tamarind juice.
Heal Inflammation
Consuming tamarind in some or the other form regularly can help keep inflammation at bay.
Helps Treat Malaria
People suffering from the malaria are served tamarind tea in Asian countries.
It Controls Cholesterol
Some sources insist that it can even control cholesterol levels. So, it can indirectly keep the heart healthy.
It Contains Antiseptic Agents
Since centuries, tamarind is being used to heal minor injuries as it has antiseptic agents. It can also completely prevent the spread of infections.
Jaundice
In villages, people suffering from disease consume tea made of tamarind leaves as a first aid.
It Is A Laxative
If you are experiencing from constipation, then tamarind can be incorporated into the dishes for its diuretic powers.
Prevents Cancer
As it contains anti-oxidants, it can avoid the growth of certain types of cells especially cancerous cells.
Heals Infections
It can cure minor infections & can also kill worms in the stomach. Include it in your diet.
Purifies Blood
Many sources say that tamarind can purify the blood. It is one good reason to consume it daily by using it in your dishes.