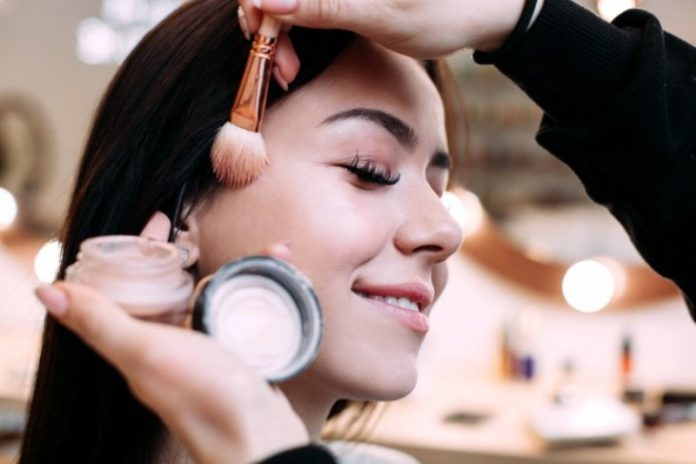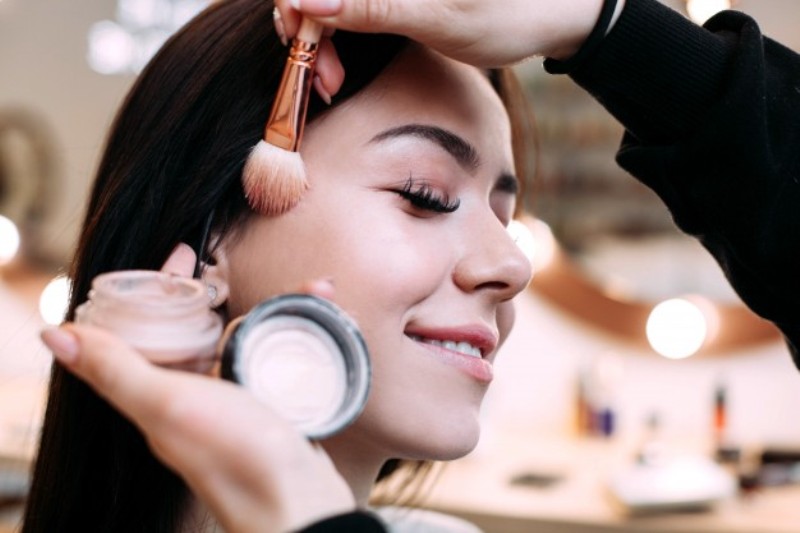 The Goths are essentially middle Germanic people with a very unique culture. So much so that it influences the world of fashion to this day. Do you resonate with the idea of an all black ensemble matched up with the perfect makeup? Are you a Goth chick with a penchant for black? We're bringing you some of the best looks to sport. From intense eye makeup for irresistible lips, these looks are everything Goth. Here are some looks that you can experiment with. Know about En Route the Goth Way Makeup.
1. The Ultimate Goth Chick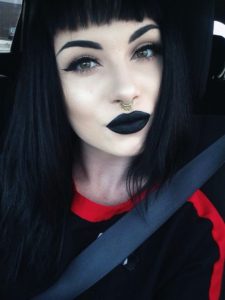 There's nothing more alluring than black lipstick and eyeliner to match that. Add in a nose ring and you will be transformed from Plain Jane to the Ultimate Goth Chick. This look doesn't leave much room for experimentation as it stays true to the essence that is Goth. Add in some bangs to your hair and you are good to go.
2. That Pop of Maroon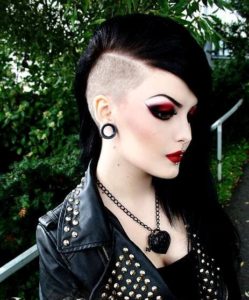 So if going all black sounds a little mundane to you, then you can switch things up a bit with with a splash of color. If you go overboard with the color, then you might not have the box for both ticked on, so ensure that you add the right amount of color. Maroon eyeshadow with a thick liner works like a charm. Match that up with the same shade of lipstick.
3. Halloween Enthusiasts Maybe?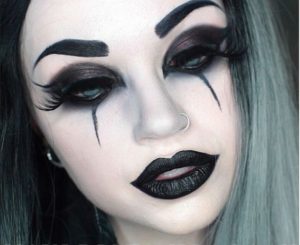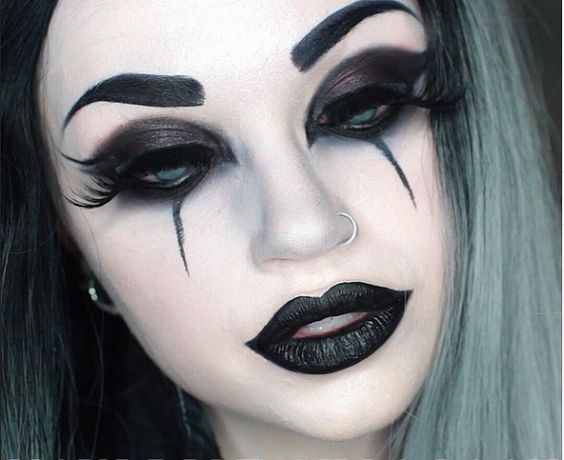 With Halloween just around the corner, you've got yet another reason to head on down en route the Goth way. The smoky eyes make for a vampish look that is complemented all too well by the black shade of lipstick. Well arched eyebrows with added effects to the eyes make this look an all round sure fire winner. Add in a nose ring for a complete look.
4. Oh My!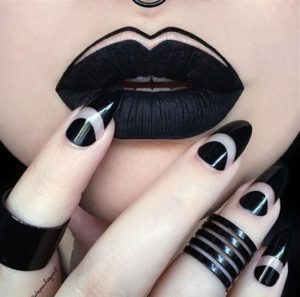 Stay true to Goth with this stellar lipstick. Matte on the lower lip and gloss on the upper one. This is genius because it brings together the best of both worlds of lipstick. Team these lips with those nails and this is the perfect way to embrace Goth Makeup. Keep all colors at bay and watch how something as simple as an all black theme transforms your look entirely.
5. For the Badass Babes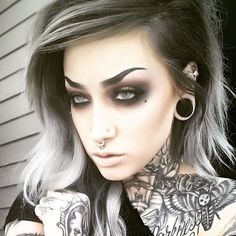 Smokey eyes and arched eyebrows looks to be the only makeup one would need when sporting this look. That, and of course the tattoos and piercings! This look encompasses everything that the gothic vibe is all about. Go all in and say it with black! See how your world is transformed when sporting this look.
6. The Anime Way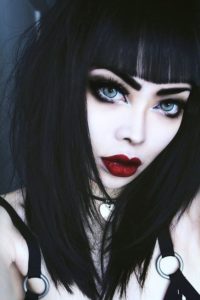 Are you an anime enthusiast? How would you like to make the virtual world of anime a reality? With this look you can do just that. Layered hair with even bangs right across the forehead complete this look. Add in the perfect pout with deep hued lipstick and the intricate eye makeup. You could also play with your eyes, opting for colored contacts so that you elevate this look to a whole other level. White and black eyeliner is used to achieve that level of detail that you see.
7. Brown Town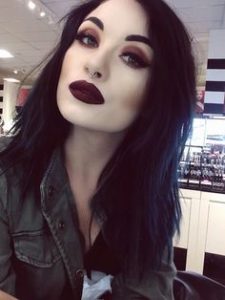 Brown also can be associated to be a counterpart of the Goth look. All you need is some brown eyeshadow and also the same colored lipstick. Team this indomitable pair together and you are more Goth than you'll ever be. You could also add in a little bit of blush, but even if you don't it's totally fine.
Say it with black, and if that's a bit much for you then add a bit of color to your Goth look.