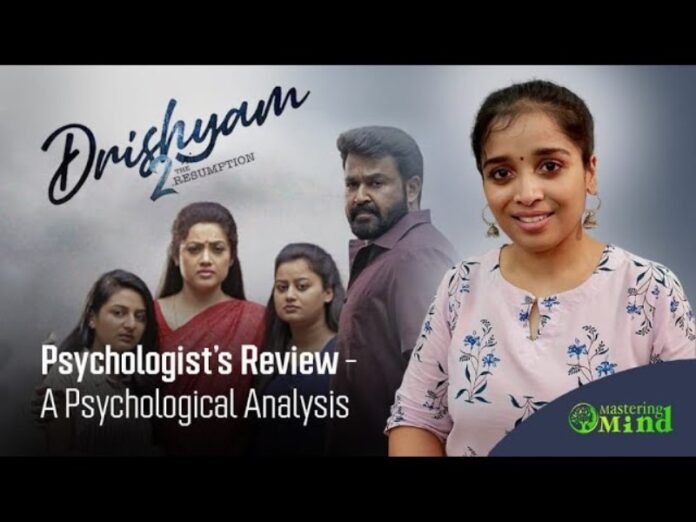 Making the sequel of the blockbluster film Drishyam is not an easy feat. Director Jeethu Joseph and his team has given us a thrilling, befitting sequel. Usually sequels lack the lustre of their originals, but Drishyam2 movie is the perfect answer to all our unanswered curiosities. The movie is extremely engaging, leaving us all on the edge of our seats.
All the actors were wonderful in their roles. Mohanlal was amazing as usual. There are no words to describe him. His body language in itself coveyed a lot of layers to his character. Murali Gopi was subtle and impactful.
The movie is a must watch. It is a gripping psychological thriller. Yes,Since it is a psychological thriller, I thought it would be interesting to do a brief psychological analysis of the characters.
Please let me know about your thoughts in the comment section.
Mastering Mind -Your Psychotherapist.
By Dr. Anju Tresa Andrews
BDS, M.A. (Clinical Psychology) MSc (Counselling and Psychotherapy) Consultant Psychologist
Elite Mission Hospital, Thrissur.