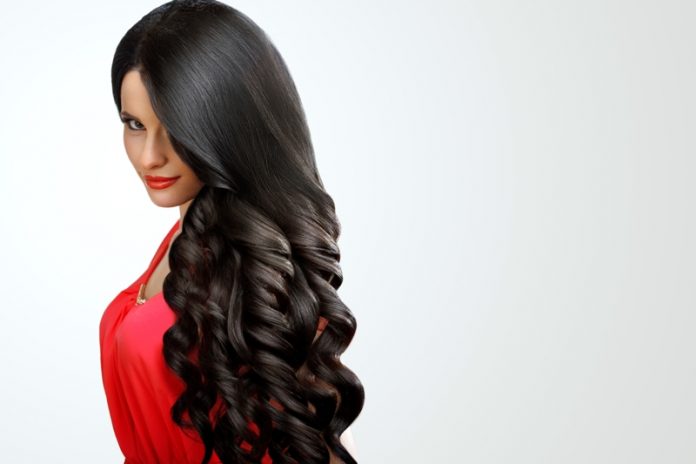 In summers one has problems with one's hair. One suffers from dryness, frizzy mess and many more. Having oily hair can be very annoying as one has to wash more often if the oil is too much. The dryness of hair causes more oil production and the cycle continues. One can make use of serums for treating oily hair. Hair oils and serums do help. One can curtail oil production by making use of serums that reduce frizz and also provides moisture.
1. Kerastase Elixir Ultime Hair Serum:
This Holy Grail hair serum can be used by many women as it is good for oily hair. It can be used for pre-wash and post-wash too. It comes in a pretty package and is also travel-friendly. It has multi-benefits too – pre-wash treatment, post-wash serum, deep conditioner and a frizz minimizer all rolled into one.
2. Dove Nourishing Oil Care Serum:
Dove is the trusted brand for many of us for a reason. The nourishing oil care serum is one of the best hair serums for oily hair. With a wonderful fragrance and an economical tag, this serum reduces frizz and conditions dry hair. It minimizes fly always too. It is easily available in pharmacies and groceries alike.
3. Matrix Biolage Smoothing Hair Serum:
Matrix is indeed a professional range and yes, the results are the pro too. The smoothing serum is one of my favorites. It has always been my go-back-when-hair-misbehaves serum. It contains avocado extracts that are popularly known to control frizz and dryness.
4. Loreal Smooth Intense Serum:
Loreal Smooth Intense serum is often recommended for re-bonded hair and also for oily hair that tends to turn into a frizzy mess. The argan oil in it helps handle dryness in one's oily hair.
5. Livon Silky Potion:
Livon was one of the first brands that brought in the concept of serums and it proved worth a lot in treating oily hair. It contains Vitamin E as well as a special CutiSoft formula that does help soften hair. It is also easily available in several departmental stores and pharmacies as well.
6. Hair and Care Silk and Shine:
It is useful in treating an oily scalp and dry hair and reducing frizz. It is affordable and simply a coin-sized amount is sufficient for the entire hair. It contains fruit vitamins for providing a shine and softening of hair.
7. Garnier Fructis Strengthening Serum:
This serum does contain avocado oil as well as grape seed oil for dealing with frizz. It cures breakage of hair. It is easily available in all medical stores and departmental stores alike.
8. Body Shop Grapeseed Glossing Serum:
It contains sesame oil as well as grapeseed oil and does provide excellent moisture without a greasy effect. It is good for the oily scalp and dry hair.
9. Wella High Hair Gloss Serum:
This is perfect for dry hair and, frizzy hair.
It is available in a spray bottle and is also travel-friendly. It is rather available only in selected salons.
10. Streaks Pro Hair Serum:
It contains Vitamin E that get rids of all hair problems and gives the hair a shiny gloss.