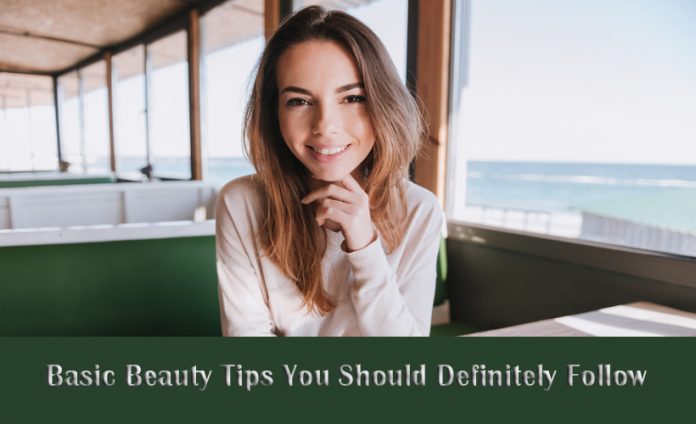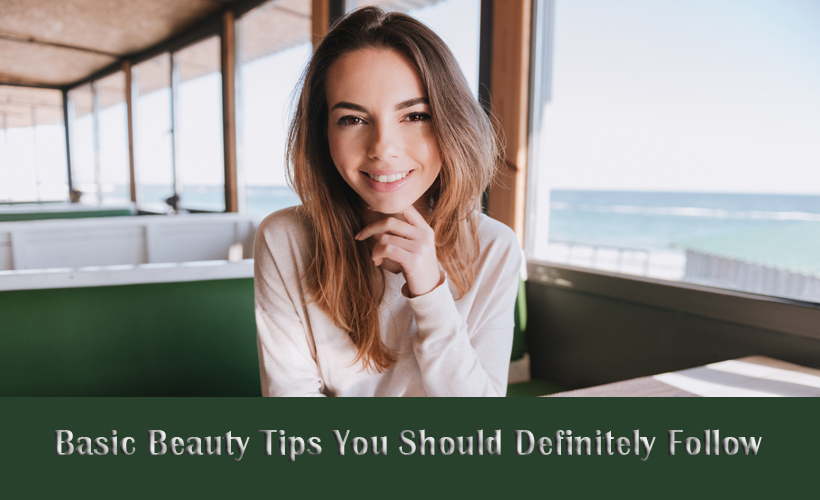 Every woman does desire to have a beautiful skin, and for this certain beauty tips need to be kept in mind. The face will glow and have a healthy look and overall appearance will indeed be impressive.
Skin types vary and thus the treatment needs to be different.
Oily Skin
Oily skin causes much trouble. If it is well maintained then this type of skin can have a certain glow that other skin types do not.
Common Troubles:
The common problems that one faces are enlarged visible pores as well as a dull appearance due to the overproduction of oil. This, in turn, does provide a shiny and greasy sheen. Frequent acne as well as blemishes, blackheads, whiteheads, and dark spots happen to be common problems of oily skin.
Simple Beauty Tips:
One needs to maintain a healthy diet. One must have lots of raw veggies and fruits, and also avoid oily and junk food. It is important to keep one's face clean. This decreases excessive oiliness and keeps acne at bay.
Dry Skin
If one thinks having oily skin is a pain, one needs to know that even dry skin can be a problem. It causes much discomfort in winter and wrinkles fast and gives an unsightly look at times.
Common Troubles:
Dry skin usually does appear fine textured and dull, but on a closer look, it can be flaky or granulated skin.
Simple Tips:
One must not use hot water while showering.
Never leave the shower without applying a moisturizer. Pat dry your skin after a shower, and always use a soft towel.
Combination Skin
One does suffer from both dry as well as oily skin. One suffers from oily skin problems such as pores, constant shine, and breakouts especially in the T-zone – the forehead, nose, and chin area and dry skin characteristics i.e., itching, flakiness, as well as redness on the cheeks.
Common Troubles:
One faces a combination of both skin types depending upon the weather condition.
Simple Tips:
Hormones affect the texture of one's skin. One must try to keep one's skin clean all the time even the face. One must make use of good moisturizer.
Beauty care for the daily skin care routine
Cleansing
As the skin gets exposed to dust, smoke and other pollutants it is important to cleanse with a good moisturizer or make use of the facial mask. After cleansing it well, one must use beauty products.
Exfoliating
Merely cleansing and moisturizing regularly will not do the needful. The dead skin has to be removed. One needs to practice exfoliation in order to eliminate the older dead skin so that face looks fresh and clean.
Toning
Toning is an essential cleansing process. A good toner will indeed get rid of oil, dirt, and debris that get left behind by the cleanser. It will also soothe, nourish as well as hydrate the skin while restoring its pH balance.
Moisturizing
One must moisturize the skin regularly. Moisturizing does play a vital role in one's skin care.It does keep one skin hydrated and it does prevent it from getting red or flaky. It also prevents the early aging process. One must use a good quality moisturizer.
Diet
Vitamin C available in orange juice/mausambi juice or even a cup of water in the morning with 1 tsp squeezed lime or lemon and half a teaspoon of honey is a good way of starting the day.
Vitamin A should be an important part of one's diet. To tighten one's skin as well as brighten the complexion, one needs to include non-fat milk, egg yolks, and shellfishes in one's diet. One should consume plenty of carrots, watermelons, and ripe papaya, which are colored foods. The beta-carotene in these will make indeed make the skin glow.
It is good to be hydrated by drinking 8-10 glasses of water and keeps one body toxin free.
Lessen Sun Exposure
One must limit one's exposure to the sun. One must wear a cap or a hat or perhaps take an umbrella in case it is very sunny outside. One can also apply a UVA and UVB sunscreen at least 20 minutes prior to stepping into sunny weather.
Exfoliate
Scrub the entire body with a natural scrubber or a mixture of sugar cum honey. It indeed works well. Grind the sugar and then massage till it dissolves. Everyday exfoliation need not be too vigorous or for a lengthy time period. Just about 3-5 minutes is sufficient.
One can ask someone to scrub one's body to castor oil or olive oil and fat sugar granules.
Exercise
Regular exercise is good and one must maintain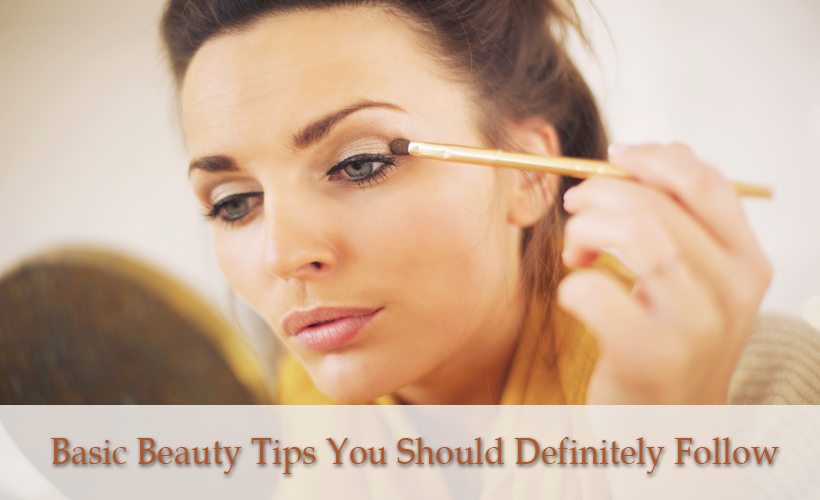 an active life.
Natural Peels
Go in for natural peel off masks over chemical ones. One can also make use of bleach if that does suit one's skin. One can go in for a mild bleach as well.