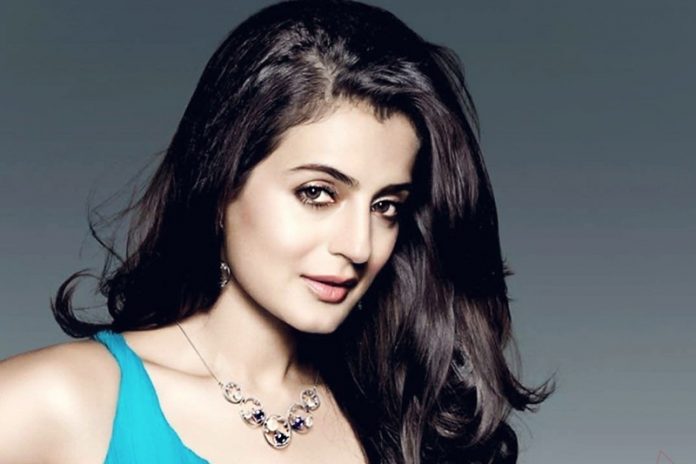 Amisha Patel has been the cynosure of many Indian women as the cute girl in Kaho Naa Pyaar Hai and also the sexy kitten in the song sung underwater 'Lazy Lamhe' in 'Thoda Pyaar Thoda Magic'.Amisha is known for curves and does not go in for zero figure. She believes in a curvy body which receives much attention from others.
Amisha Patel Beauty Secrets:
Amisha believes in the concept of inner beauty. She does not like heavy makeup and until 21 years she never used any make-up. For her, a young woman should depend on her inner glow and beauty rather than makeup. She goes in for kohl-rimmed eyes, mascara as well as lip gloss as she feels that is sufficient to look good.
What's in her Bag?
Amisha usually has less makeup in her bag. She usually has a light colored lipstick or perhaps a copper-gold shade in case she is wearing an Indian dress. She has some sheer lip gloss, mascara, eyeliner, a pink as well as a nude blusher and sometimes a sheer powder. She does believe in using foundation. She prefers a moisturizer below the powder as being enough.
Amisha Patel Hair Secret
She makes use of raw eggs on her hair and also keeps it for 15-20 minutes till it dries up and then washes it off. This does help to create a healthy bounce. She also uses gram flour-turmeric as well as raw milk face pack in order to brighten up her skin. She also feels oiling hair with almond, castor cum coconut oil before washing it on a rather regular basis does ensure healthy as well as luscious looking hair.
Amisha's Fitness Tips:
People are curious to know the secret behind her toned body as well as fitness. She is a positive person and remains happy which allows her to remain fit. She prefers always to be fit and attractive. She does not believe in surgeries as being a solution to the perfect body. She rather goes in for a workout for ten hours to ten months to lose one inch than go in for surgery. Surgery means a person will be unhappy with his or her body.
She does not believe in a monotonous workout as she considers it to be bad. She feels one must try out newer things which prove to be challenging for one's body. She is also of the view that one must also customize one's training.
Amisha usually is on crunches, weights and also has worked out on the cross trainer to remain fit and have a well toned up body.
Amisha's Diet Tips:
Amisha believes strongly in eating healthy. She does not go in for crash dieting as she is against an extreme approach to things. She prefers eating on time, eating in moderation and also eating healthy are the rules to look out for. She believes in enjoying all sorts of foods as she feels life is too short to miss out on anything. She is against the concept of having black coffee and juices and she is well inclined to take Japanese cuisine as well as French among many others.
Amish is simply gorgeous and knows how to remain so!