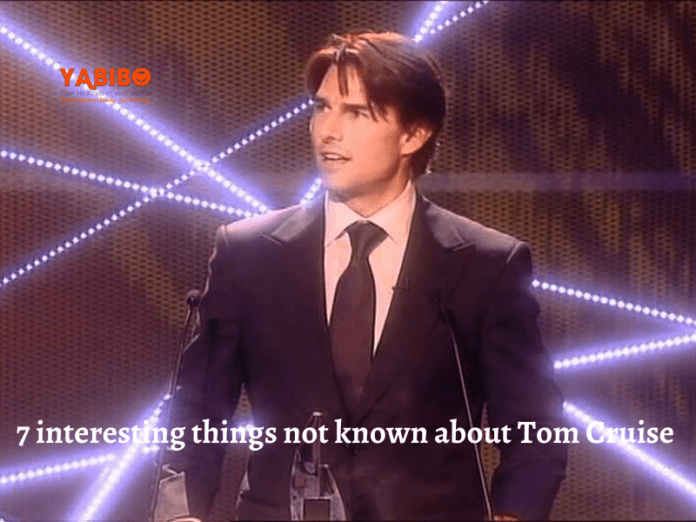 What makes Tom Cruise famous? This query is uppermost in the minds of fans. Tom Cruise's meet and greet session will unearth all facts about his life and career.
Tom Cruise is a popular icon of the Hollywood movie world. The 59 years old star has had indeed an illustrious career that has spanned four decades and an equally entertaining personal life. Cruise is now a household name and an international icon. He is famous for performing the epic in his capacity in his action-packed movies. He is no doubt the heartthrob of millions of women and is much admired by men for his good looks as well.
What makes Tom Cruise famous?
This is of course a popular question of interest to fans. In this context, it is also worth knowing more about his personal life.
1. An injury in high school pushed him to act
Cruise had a knee injury while wrestling in high school that left him unable to pursue wrestling, and this made him look for other options of how to spend his time. This made him audition for the school's production of "Guys and Dolls".
2. Cruise was able to read after he became an adult
Cruise claims that he was unable to read on account of a debilitating case of dyslexia. He once told the audience, "When I'd go to a new school, I wouldn't want the other kids to know about my learning disability, but then I'd be sent off to remedial reading."
3. Cruise has never won an Oscar
It is surprising to know that Cruise has not won an Oscar. He has been nominated three times, for Magnolia, Jerry Maguire, and Born on the Fourth of July.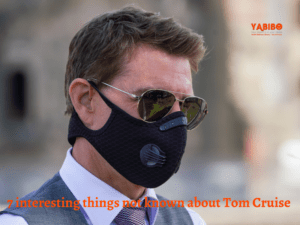 4. Cruise is a licensed Pilot
In 1994, he did receive his pilot's license and often flies himself during his travels. He owns a Gulfstream G450 that cost him $38 million.
5. He divorced all of his wives at the age of 33 years
Cruise has had three ex-wives: Mimi Rogers, Nicole Kidman, and Katie Holmes. It is interesting to note that they were all 33 years old at the time of their divorces.
6. Cruise remained in the $100m clubs for 5 consecutive years
Starting with A Few Good Men in 1992, and then ending with "Jerry Maguire" in 1996, Cruise did become the first actor ever to appear in five consecutive movies that each fetched gross income of over $100 million in the US.
7. No one loves Tom Cruise as like Japan fans 
In 2006, the Japan Memorial Day Association did announce that they would begin celebrating every October 10th as "Tom Cruise Day" in Japan, as Cruise had made more trips (nearly two dozen) to the country than any other Hollywood star of that time.
Also read, 10 things not known about Roman Reigns.
Conclusion
It is interesting to know that MTV created an award for him In 2005, Cruise did accept the first-ever Generation Award presented to "an artist who has shown us a variety of impressive roles, a personal and professional flair, and of course, an awesome level of talent."
He did interesting scenes such as while shooting for Mission Impossible: Rogue Nation, Cruise did in fact end upholding his breath underwater for over six minutes. "I have done a lot of underwater sequences. But we wanted to create a suspense underwater sequence without cuts. So doing that sequence was interesting."
Thus, a session with Tom Cruise meet and greet does throw light on interesting facts about him. Fans and people at large would be interested in knowing more about this successful actor. They are curious to know what makes Tom Cruise famous.