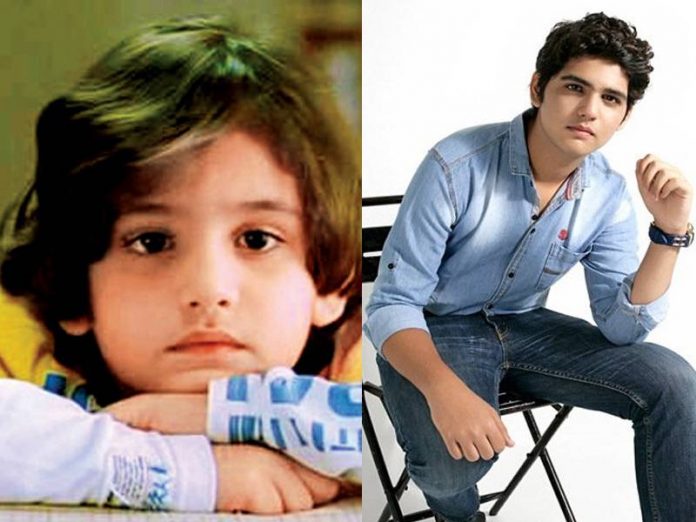 Children are indeed cute to look at and child artistes of Bollywood are indeed pleasing personalities in their own right. Cute actors they are and full of acting talent of course. It would be interesting to know a little more about them as to who they are and which films and which actor they co-starred with.
It is interesting to see them now as grownups and what all physical changes they have undergone.
Matin Ray Tangu
Salman Khan brought into focus in" Tubelight" Matin Ray Tangu who is cute as ever. Then there is Rohan who acted as step-son of Salman Khan in Partner film and is Lara Dutt's son. Salman met him later as a grown up. He had met Salman on Big Boss 10 show and got himself into films. This is indeed quite an achievement indeed for a youngster.
Tina
Then let us have look at Tina the cute child actor who acted in Mr. India with Sridevi gang off children and is now a grown-up lady, very different and beautiful no doubt. Her actual name is Huzaan Khaodaiji. One cannot simply recognize her now.
Siddharth Nigam
Dhoom 3 Siddharth Nigam is now 16 years old and looks different then what he was in the film. He was a cute little boy in Dhoom 3 and played the double role of child Amir Khan.
Baby Sonia / Neetu Singh
Then there is Baby Sonia who later on became a popular actress as Neetu Singh and wife of famous Bollywood star Rishi Kapoor. What difference from what she was a child artiste and later as a grown-up woman artiste. Neetu Singh began her career in Bollywood at a rather tender age of 8. As a child actor, Neetu was also known as Baby Sonia. Her first film as a child artiste was 'Suraj' which gained instant fame with her character in 'Dus Lakh'. She received much recognition for her double role in 'Do Kaliyaan'. Her other popular films as a child actress were 'Waris' and 'Pavitra Paapi.' Her debut as a female lead was in 'Rikshawala' in the year 1972. In 2010, Neetu Kapoor made a comeback after 28 years in 'Do Dooni Chaar' and later on acted in 'Besharam' with son Ranbir Kapoor and husband Rishi Kapoor. Indeed Neetu still looks just as charming as she used to back then.
Ahsaas Channa
Another cute little girl Ahsaas Channa who acted as a boy on screen is now grown up into beautiful women. She acted as a boy in a film popularly called "My friend Ganesha". She has acted in many films and popular television shows.
Sridevi
Sridevi also began her career as a child artiste and later on became the famous actor in her own right. She married Boney Kapoor and her film Mr. India was a hit.
Mini
Mini was another cute child artiste and later on became a mom of the five-year-old daughter. She loved music and specialized in music at the university after working in the IT industry. She acted in films such as "Masoom" and " Khudha Hafiz". It would be interesting see her now as compared to being a child artiste. She is now a grown woman of 30 and a mother too.