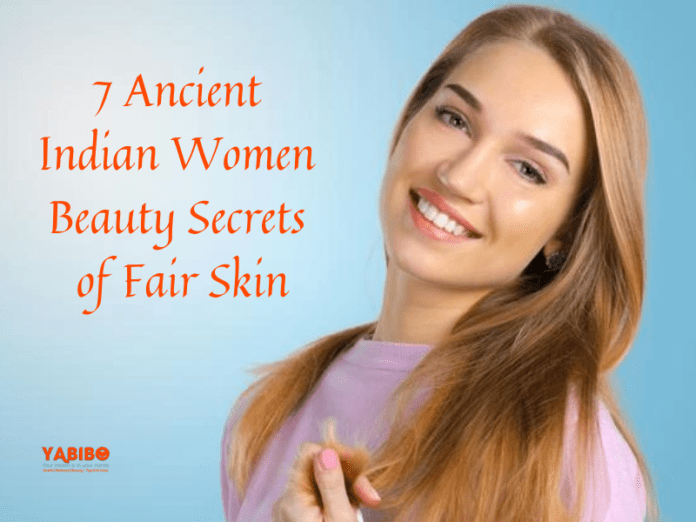 Ancient beauty secrets for fair skin are what women desire most. Beauty tips for Indian skin are many to choose from for a flawless skin tone.
Indian women's beauties secrets consist of natural products for flawless soft skin. Most cosmetics off late tend to contain chemicals. Why not try ancient beauty secrets for fair skin?
1. Neem
Boil neem leaves and rub the water on one's face with a cotton ball.
It gives an oil-free appearance.
It is antibacterial thus preventing dandruff.
Neem mask recipe for acne
Take a few neem leaves and boil them in some water. Soak a cotton ball in the water and then rub it evenly on the face. Use a neem-yogurt or neem-cucumber face mask to improve oily skin.
This is one of the beauty tips for Indian skin.
Neem mask recipe for dry skin
Take about the small amount of neem powder and then add some drops of grape-seed oil. Apply the paste on one's face and let it be for about 15 minutes. Wash with cold water.
Neem powder mask for hair problems
Massage the hair roots with neem oil. To control dandruff, mix some neem powder with some water and apply it to one's hair. Let it sit for an hour and then shampoo the hair.
2. Saffron
Improves one's skin tone cum complexion.
Soak saffron in milk overnight. Then apply it on one's face and then get rid of tan as well as spots.
Try making use of saffron with rose water to enhance the skin tone.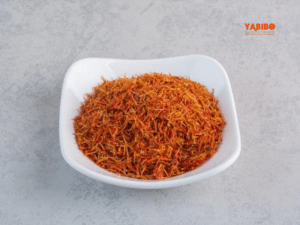 Saffron mask recipe for toning skin
Take the required amount of rose water and then mix saffron in it (until rose water turns saffron). Use cotton to soak in the solution and rub it on the face.
Skin brightening mask recipe
Get hold of a few pieces of saffron to soak them in milk for about 30 minutes. Take about a teaspoon of sandalwood powder and then add it to the mixture. Apply the pack on one's face and leave it for about 15-20 minutes. And then wash.
Also Read, 7 Tips To Use Saffron For A Radiant Skin.
3. Honey
Heal burn marks.
It is antiseptic.
Make use of milk, sandalwood powder, and rose water and honey on the face to remove dirt as well as grime.
Can Heal Scars
Honey has antiseptic cum healing properties.
4. Gooseberry
It nourishes one's hair.
Fights against hair loss.
Mix powdered gooseberry as well as lemon juice. Use this to remove dandruff.
Mask recipe that reduces hair loss
Take about 2 teaspoons of gooseberry powder or juice. Squeeze an equal quantity of juice from a fresh lemon. Mix well and then apply to the scalp. Let it dry and then rinse with warm water.
5. Turmeric​
Removes wrinkles, cracks as well as cracked heels.
The mix of turmeric powder, gram flour, and yogurt works great on cracks.
For wrinkles, try turmeric, rice powder, raw milk as well as tomato juice.
Apply a mixture of turmeric and coconut oil to one's heels for 15 minutes for results.
6. Curd​
The zinc present in the curd moisturizes the hair and makes it soft and smooth.
For soft hair, apply a mixture of almond oil and curd for about 30 minutes.
Apply a mixture of curd, egg, lemon cum honey to nourish the hair.
Can help make hair silky
Take lemon juice, egg, and honey and thus make a rich paste. Mix the paste with curd and then apply it to one's hair. Wash the hair after 30 minutes.
7. Chickpea Flour​
Eliminate the spots on the skin with a mixture of gram flour cum cucumber juice.
Makes the skin glow by applying a mixture of lemon juice, milk, almond powder as well as gram flour.
Chickpea flour mask for skin blemishes
Take sufficient cucumber juice to mix it with chickpea flour. Apply this mixture to the affected area. Let it be for 20 minutes and then wash it off.
These are fascinating beauty tips for Indian skin.