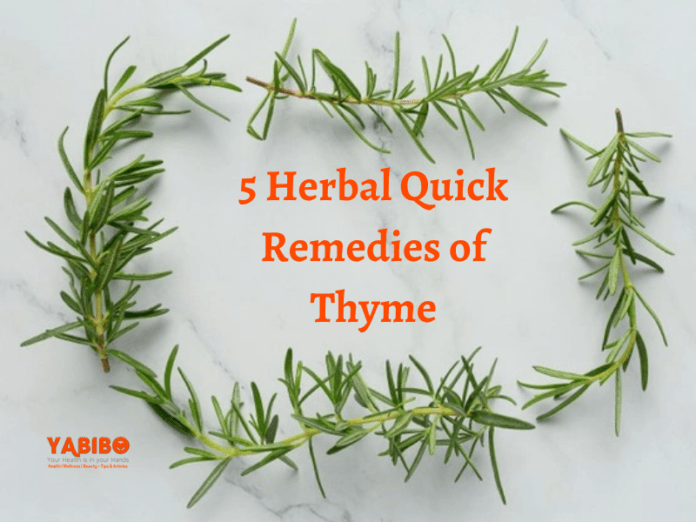 The benefits of Thyme are many and, naturally, people would like to use it for healing purposes. It is interesting to know more about Tips of Thyme Facts as its use can be appreciated.
Six inches tall, with plenty of tiny leaves, is what wild thyme is all about Several herbalists do like to differentiate between wild thyme as well as garden thyme.
Thyme is natively grown in southern Europe and the Mediterranean, on hard rocky soil. It is domesticated now and is grown in gardens across the world. There are different thyme varieties and most of them can be made use of as medicine.
There are several benefits of Thyme, that too as herbal Thyme remedies. It is worth knowing more about tips of Thyme facts as people can use it in many ways.
Thyme Herbal Remedies
Thyme Herbal Remedies for Infections
Thyme is antimicrobial, having been traditionally made use of bacterial infections. It can be made use of in mouthwashes for sore gums, inflamed gums, or even perhaps for minor mouth infections. People can use it in the form of a gargle made with thyme, or even fresh thyme-infused into honey, as these soothe a sore throat.
Thyme has also been made use of for yeast and fungal infections such as ringworm or vaginal yeast infections.
Also Read, Amazing Health Benefits Of Thyme.
Thyme Herbal Remedies for One's Upper Respiratory System
Thyme has been made use of for a variety of symptoms related to colds as well as influenza for years on end.
Thyme's hot cum drying energetic do make help a person in cold and stagnant conditions, indicated by a thick white coating on the tongue, and congested mucus in one's lungs. Thyme is also referred to as controlling cough spasms and is widely used as an antitussive, even for dry coughs such as whooping cough.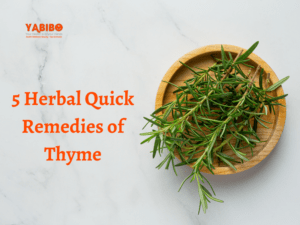 Thyme for Acute Bronchitis
Traditional herbal thyme uses for acute bronchitis cannot be side-tracked. Researchers observed that patients with acute bronchitis who were given dry extracts of thyme and evening primrose had indeed better healing times than those given the placebo.
An extract of thyme as well as ivy leaves administered to a patient with acute bronchitis did lead to a 50% reduction in coughing fits two days sooner than in those taking the placebo. The combination of thyme as well as ivy leaves has also been shown to be effective and safe for children with acute bronchitis aged between 2-17.
Several herbalists are of the view that thyme does also supports the immune system.
Thyme Herbal Remedies for Digestion
As a culinary herb, thyme tastes good and does help digestion. It can be enjoyed in meals to support healthy digestion or it can be had in larger quantities to move stagnant digestion such as bloating, belching, as well as flatulence. It can also help calm digestive spasms and help those suffering from diarrhea or irritable bowel syndrome (IBS).
Thyme has been much in use as a vermifuge to aid the body get rid of unwanted parasites as well as worms.
Thyme Herbal Remedies for Pain
Thyme has been much in use for painful joints. Several historical herbalists do recommend thyme for delayed menses as well as painful menstrual cramps. Culpepper does recommend thyme for gout and sciatica, as well as general aches as well as pains.
Conclusion
Thyme is thus a delicious culinary herb and is made use of for herbal preparations. It is useful as a tea, tincture (alcohol extract), and can be infused into oil, vinegar, or honey.
Thyme has several antimicrobial qualities. Thyme is no doubt quite easy to grow in the garden. Thyme herb is regarded as being safe, especially so if used in small amounts.
Pregnant and nursing moms should not make use of medicinal amounts of thyme, or use thyme essential oil. Thyme is not much linked to allergic reactions.
The benefits of Thyme are many and make its usage beneficial.