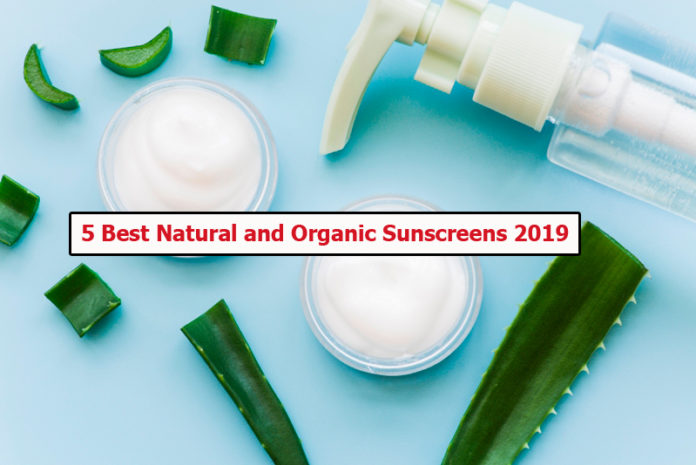 Organic Sunscreens for Skincare in winter or summer are necessary as the skin has to be protected against harsh weather. Sunscreen can be made use of to protect the skin.
Skincare is very important and women are very conscious about it. It is necessary to protect the skin from harsh sun and UV rays. One can make use of a sunscreen, which helps treat skin damage such as dark spots, sun spots, wrinkles, sunburn, and of course, various types of skin cancer. One of the most deadly forms of skin cancer is Melanoma and has the highest rate of death among all skin cancers.
Even during the harsh winter, one can apply sunscreen. Natural sunscreen at home, natural face cleansers are part and parcel of one's daily make-up.
1. Badger Unscented Sunscreen SPF 30
Badger happens to be a trusted brand in the natural and organic sunscreen and body care industry. They are known for making the purest of products that are safe from everyone to use it. This sunscreen does make use of mineral zinc oxide as the natural sun protection active ingredient. It is a broad-spectrum UVA and UVB sunscreen. It is also water and sweat resistant and can be made use of for up to 40 minutes of water activity or physical activity.
It contains organic sunflower seed oil beeswax, seabuckthorn, vitamin E, and non-nano zinc oxide.
2. White and Elm Everyday SPF 15
This sunscreen is usually meant for the face. It consists of healthy ingredients such as:
o Aloe Barbadensis (Aloe Vera) Leaf Juice*
o Helianthus Annuus (Sunflower) Seed Oil*
o Glycerin (Vegetable)*
o CetearylOlivate
o Benzyl Alcohol
o SorbitanOlivate
o Tocopherols (Vitamin E)
o Xanthan Gum
o Dehydroacetic Acid
It is possible to use this product every day and goes on smoothly without any heaviness or caking.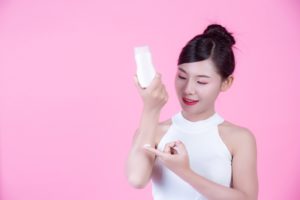 3. 100% Pure Yerba Mate Mist SPF 30
This sunscreen is special and also difficult to find in the natural and mineral sunscreen world – it is, of course, a mist spray. This mist sunscreen is soothing and protects the skin from the sun's UV rays.
It contains ingredients such as Jojoba oil, safflower seed oil, and Yerba Mate leaf extract. Natural sunscreen at home, natural face cleanser is essential to protect the skin.
4. Beauty by Earth Sunscreen Kit SPF 20
This natural sunscreen is an SPF 25 and does offer solid protection from the sun. The formula is made from natural, organic, and vegan ingredients and no toxins, chemicals, fragrances, or colorants. This product also does not contain any GMOs, gluten, or soy.
The formula is smooth and light to be worn under makeup every day. It is easy to apply during one's morning routine before work. Just a little dab on the face, neck, and the rest of your body is sufficient.
This sunscreen does make use of non-nanoparticle zinc oxide as the active ingredient to protect against UVA and UVB rays.
5. Goddess Garden Organics Everyday SPF 30
Goddess Garden Everyday SPF is indeed a good option that can be easily found online or in one's favorite natural and organic supermarket. This sunscreen does contain tons of natural and skin-friendly ingredients like aloe vera, shea butter, coconut oil, sunflower oil, lavender oil, and vitamin E. These active ingredients are both zinc oxide and titanium dioxide.
It is water-resistant for up to 80 minutes, is reef safe, and 100% biodegradable. Natural sunscreen at home, natural face cleanser does include this sunscreen as well.
Conclusion:
Be it summer or winter, it is necessary to take care of the skin as harsh weather can play havoc with the texture. Both men and women are conscious of their skin and women are of course beauty conscious.