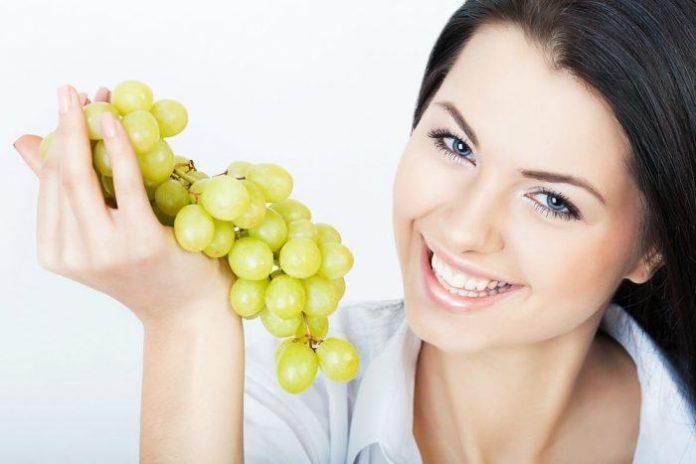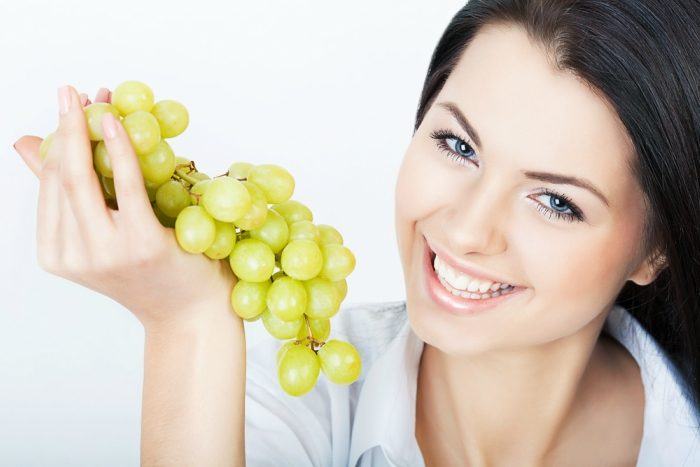 Looking for a superb fruit mask to give you radiant skin? Then you have to try the grape mask. This facial mask not only makes your skin vibrant and supple but also very healthy for your skin.
Are you interested in knowing more? Continue reading!
Grapes Overview:
Grapes, the red variety, in particular, comes with a lot of beauty and health benefits because they are rich in vitamins, minerals, and antioxidants such as flavonoids, tannins, and resveratrol. They are wonderfully effective in fighting free radicals and help maintain a youthful, glowing skin. The grapes also contain amino acids which contribute to the renewal of the skin.
This incredible fruit can be applied to the skin as it protects your skin against sun damage, prevents wrinkles, improves skin elasticity and works as an excellent skin cleanser for all skin types. It is also rich in alpha hydroxy acids, which help to prevent and cure acne. With so many great benefits, you should really try this mask today!
How to Make Your Own Grape Mask:
Grape juice or pureed grapes can be used when you want to use this super fruit in skin care recipes. Do not think about buying masks made from grapes in the shops because you can easily create yourself at home. The recipes are simple, and since you use fresh grapes or grape juice, you get all the natural goodness in its purest form.
Here is a preview of some recipes you can try to create your own grape mask:
Grape Facemask 1:
This recipe has grapes and kiwi. Kiwi is rich in antioxidants as well as in vitamins C, E and K. Its black seeds also contain Omega 3 oils, which can do wonders for your skin. When you mix grapes and kiwi together, you get a fantastic mask that will give you radiant and healthy skin.
How To Use?:
Take some grapes and crush them so that you get the pulp.
Take an equal amount of kiwi with the black seeds.
Mix the two well.
You can add yogurt to the mixture if you wish.
Apply the mask to clean the skin and leave it on for 20 minutes. Rinse with lukewarm water. Your skin will recharge and revive!
Grape Facemask 2:
This recipe requires grapes and apples. Both fruits are rich in antioxidants, so you get an antioxidant action that fights free radicals.
How To Use?:
Take a few pieces of apple and make a paste.
Add some grapes and purge until you get the pulp.
Mix well until both fruits are properly mixed.
Apply the facial mask to a well-groomed skin and let it work for 30 minutes. Rinse thoroughly. You will get a shiny and clean skin when you use this facial mask regularly.
Grape Facemask 3:
For this mask recipe, you will need grapes and strawberries. The strawberries contain salicylic acid while the grapes have alpha-hydroxy acids. These two are perfect for skin that is dull and lifeless.
How To Use?:
Mash a strawberry that was cut into pieces.
Add some grapes and purge until it becomes pulpy.
Mix the two fruits together until well blended.
You can add a teaspoon of honey if you wish.
Apply the mask to the face and neck. Leave on for 20 minutes, then rinse with lukewarm water. You will get visible results. Your skin will be bright and radiant all day long!
You can combine the grapes with almost everything to create a mask and use it. Yogurt works very well on the skin when used with grapes. You can also use it with orange juice, regular flour, grape seed oil, milk, etc. To treat acne, use wheat flour and baking soda with grapes to make a paste and use it regularly. This works wonders on oily skin. A grape mask made with yogurt helps to heal sunburn while adding that honey keeps your skin hydrated and youthful.
A grape mask is a secret to healthy skin. It is easy to manufacture and offers many benefits to your skin. In addition to using it as a mask, do not forget to eat a lot of grapes regularly to absorb all the nutrients it contains so you can have a beautiful skin and a healthy body!
Tell us how this publication helped you. You can comment in the box below.