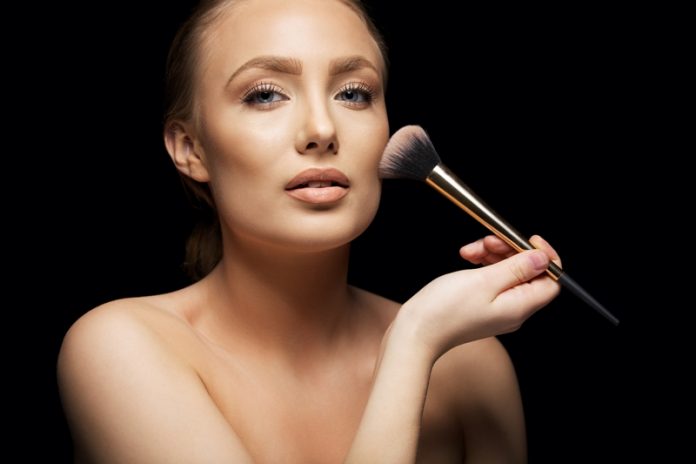 Summer time is indeed a difficult time for keeping the skin glowing. The skin gets dull, stretched as well as leather and more so if one has a dry skin. One needs to ensure that skin is well nourished and moisturized and it would indeed be worthwhile to try these home remedies.
1. Honey
Honey when taken both internally and externally is good for the skin. For dry skin one can take one teaspoon of honey and also massage on the skin daily. Leave it on for about 10 minutes and then wash it off. Pat dry and this will make the skin soft and glowing.
2. Figs
Take about two figs (anjeer) and mash them. Mix it with a little milk and then gently rub on the face for about one or to two minutes. Wash the face with water and then pat dry. This remedy will also help remove all the toxins on one's skin and also help it glow better. Use this face pack on regular basis in order to get maximum benefits.
3. Milk
It softens as well as nourishes the skin but also makes it sensuous and helps in its de-tanning. Wipe one's skin with full fat milk twice a day or maybe splash a small bowlful of cold milk on one's skin and then pat dry. Milk is a good moisturizer for one's skin.
4. Avocado
This is good for dry skin. Mash an avocado and then apply it onto a clean skin, slowly massaging it. Leave it on for about a minimum of 15 minutes before one washes off with milk and then water. Full of healthy fats, vitamins as well as antioxidants, avocadoes are indeed good for health of the skin. One can eat avocadoes for glowing skin.
5. Banana
This is a good moisturizer and nourishes the skin as well. Mash a ripe banana and massage the skin with the pulp. Banana contains moisture, potassium and vitamins E as well as C, which are responsible for promoting a clear skin. Use a ripe banana as it has more beneficial effects that unripe one.
6. Almond
One can make use of pure almond oil or almond paste; both are indeed excellent sources of Vitamin E, thus providing nourishment for one's skin externally. For dehydrated as well as dry skin, it is important to initially massage the face with one teaspoonful of almond oil and then make a paste of 10 almonds which is mixed with a little milk and scrub it gently onto one's skin. Wash the face with milk and then with water. This mix helps a patchy skin and gives a youthful look to the skin.
7. Olives
Olive is indeed an excellent source of vitamins. Take about three to four mashed olives and apply it onto the skin and allow it to dry. Wash off with cold water and then pat dry. It will also help restore the skin's natural pH. Olives or olive oil has long been known for their health and skin benefits. Olive oil is packed with anti-ageing antioxidants and also hydrating squalene, and is good for hair and skin health as well as for nails.
8. Papaya
Take mashed papaya and then massage it onto the skin for about five minutes. Wash the skin with milk and then of course with water. The skin will feel good. Papaya does nourish the skin as it contains vitamin A and papain enzyme. It gets rid of dead skin cells and inactive proteins, thus helping in rejuvenating one's skin.
9. Sugar
Sugar is a good skin softener. Mix up the grains with either curd or fresh cream in order to bring back life to the driest of all skins. Take about one teaspoon of shakkar and then mix with one teaspoonful of malai and gently massage this mix onto the skin. Leave it on for about 10 minutes and then do wash with cold water. Sugar scrubs have been in use for a long time on account of their abrasive nature that does help exfoliate the skin and help it to glow.
10. Aloe vera
Scrape out the gel from its leaf, mash then it and massage onto the skin. Let it sit there for 10 minutes and wash the skin with cold water and then pat dry. One's skin will be rejuvenated no doubt naturally. Aloe vera soothes one's skin, especially in summers when it faces the sweltering heat.
11. Green Apples
These are rich in antioxidants. They stop free radicals from damaging the skin. Mash a green apple into pulp and stir about 2 teaspoonful of honey. Then apply the mix to one's face and let it be for 15 minutes. Then wash it off with cold water.
12. Apricots
They contain good amount of Vitamin A and will help the skin to be soft and supple. In order to make apricot face mask, soak few apricots overnight in water and then mash them into a pulp. Stir the mix with few drops of olive oil and then apply the mix on one's face and let it be on for about 15 minutes.
13. Exfoliation with rice flour and turmeric
This removes the dead cells and makes the dull skin glow. Mix about 3 tablespoonful of powdered rice flour as well as about one tablespoonful of turmeric powder into a paste with some milk and apply the mix on one's skin and let it be for about 15 minutes.
14. Pineapple
This is rich in Vitamin C and gets rid of acne and cleanses the pores as it contains a special enzyme that helps in breaking dead cells. It contains antioxidants. Simply dap some juice onto cotton and apply it on the skin.
15. Honey cum lemon
It control bacteria on the skin and reduces excessive oiliness. In order to get a blemish free and glowing skin mix about equal quantity of honey as well as fresh lemon juice and apply for about 15 minutes and then wash off with cold water.
16. Yoghurt
Yoghurt makes the skin soft and silky. One can eat yoghurt daily . Take a tablespoonful of unflavored yoghurt with some mashed banana and teaspoonful of honey. Apply the mix for 15 minutes on the skin to nourish it well and give it healthy glow.
17. Sandalwood
This is good to get rid of oily skin. Mix about 2 tablespoonful of sandalwood powder with rose water until one gets smooth paste. Apply the paste on one's face and then rinse it off in about 20 minutes.
18. Ice cubes
They help the skin to glow. Beat the ice cubes and then rub the ice cube on one's face which will improve the blood circulation.
19. Curry leaves
They get rid of the causes that cause acne and pimples. Mix one part of fullers earth with 2 parts of parts of powdered curry leaves. Add sufficient honey and lemon juice in equal parts to make a paste. Apply the paste to the face and let it be on for 15 minutes. Then wash it off. One will get a glowing skin free of acne.
20. Chocolate
Chocolate does not cause breakouts. Chocolate contains antioxidants. It makes a dull skin glow. Mix about half a tablespoonful of cocoa powder with about half a tablespoonful of raw honey and sufficient milk in order to make a paste and them massage gently the content on the skin and let be on for 10 minutes and then wash it off.
21. Orange and turmeric
Orange juice does lighten the skin and is good for sensitive skin about 2 tablespoonful of orange juice with about one tablespoonful of turmeric powder. Apply it on the face and let it be on for 20 minutes to reduce the oil on one's face. One will have fresh looking skin.
22. Egg white and honey
Egg white has a lot of protein. It makes the skin look radiant and young. Beat up the white of the egg and stir a tablespoonful of honey. Apply it on one's and wait for 15 minutes. Then wash it off with cold water.
23. Enhance one's glow with green tea
Green tea contains a lot of antioxidants, skin-toning tannins as well as flavonoids. Brew up some green tea and then allow it to cool down. Make a paste with 2 tablespoonful of cool green tea, a tablespoon of cream and a tablespoonful of brown sugar. Apply it on the face and then massage it gently. One will have a glowing skin.
24. Oatmeal mask
Oats gets rid of dead cells of the skin. Soak oats in hot water. Use milk instead of water.
25. Papaya
Take a quarter of a cup of papaya and 2 tablespoonful of honey. Mash the papaya, stir up the honey and make face mask and apply it for about 20 minutes. The skin will get cleaned and will glow.