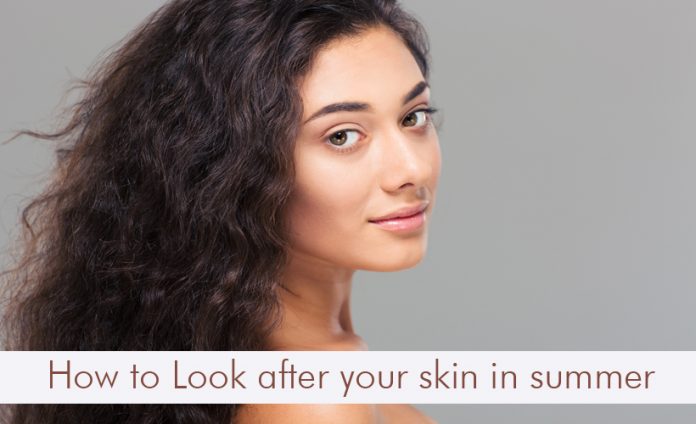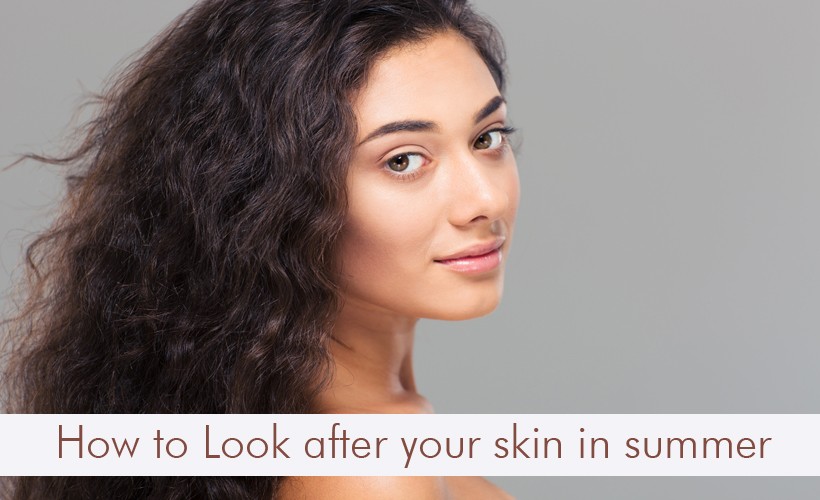 Every season has its own set of positive and negative aspects, like in the case of summer one tends to spend more time outdoors in the heat. For example, one hangs around the swimming pool and also tries to get the suntan.
Too much exposure to the sun can damage one's skin. One can suffer from dark spots, wrinkles as well as skin cancer. One can take part in a lot of sports in summer, but nevertheless, one gets exposed to the hot sun.
One must take care of one's skin during summer. How?
Do not compromise on sleep
One must sleep well. Lack of sleep can cause much stress and this can affect one's skin tone. Stress hormones can have a negative impact on one's skin color and texture. One's beauty gets affected.
Do not overlook the lip skin
Lips also have to be protected by a sunscreen lotion and the hot sunrays can dry up the skin. The lips must be kept soft with lip balm.
Have the bath in the cool fresh shower
One does feel like having a cool shower after one has traveled outside in the sun. It keeps the skin fresh and also prevents acne.
Eat SPF
One takes vitamin E and C orally and this helps to control sunburn. One can have the salad by adding tomatoes, citrus fruits, berries as well as other vegetables.
Wear a hat with the wide brim
One must know that simple baseball caps will not keep the hot sun rays sway. It is better to make use of a hat with a broad brim.
Avoid prickling insect bites
One will definitely feel itchy as far as bug bites are concerned. One can go in for the anti-itch solution for reducing the itchiness.
Treat the delicate skin
The skin near one's eyes is very delicate and one must go in for high-quality eye cream.
Impact of summer on skin
One's skin does get affected in the summer. The ultraviolet rays of the sun can cause much harm to one's skin. One also becomes dark in complexion and experiences sun-burn.
How to take care of one's skin in summer?
Avoid facing the sun
During peak hours one must avoid facing the sun and it is better to have shelter from such strong sun rays. It is better to do any form of exercise before 10 am. Or else one can carry them out after 3 pm.
Apply the sunscreen
It is better to make use of sunscreen against the harsh rays of the sun. It helps in protecting skin from long-term damage.
Use a toner
It is essential to keep one's pores closed and skin rather cool by making use of a toner. One can make use of a brand that suits the skin. One can go in for homemade toners with rose water.
Be hydrated
One must drink plenty of water and make it part of an early morning routine. One can have water-based foods or even coconut water.
Cleanse the face twice a day.
During the summer one must wash one's face twice in a day even if one was staying at home. Those who spend more time outside in the sunshine, need to wash thrice in the day. One must feel fresh.
Protective clothing
One must wear comfortable clothes such as cotton and colors that are light. The material must be light and comfortable as one sweat. One must cover every part of the body. One can wear a hat or move around with an umbrella. Summer fashion dresses can be worn.
How to look after one's skin in summer?
Avoid sunbath
One must avoid sun baths as quite a few people are obsessed with them. One can suffer from skin cancer.
Washing of skin after swimming
One enjoys swimming in summer. Although it is considered to be a wonderful and enjoyable sport, it can damage one's skin. The swimming pool water is chlorinated and can make the skin dry and cause allergies. One must wash one's body with normal tap water after swimming.
Eat Healthily
During summer people avoid spicy and hot food. This is due to the hot weather. It is advisable to eat healthily and have foods such as vegetables, yogurt as well as food cooked with fewer spices. This will indeed keep the skin healthy and very elastic.
Use Turmeric and Yogurt face packs
One can make use of turmeric and yogurt face packs to keep one's skin glowing during summer time. Take a tablespoonful of yogurt and add a pinch of turmeric to it. Add some honey and apply the pack on one's skin for few minutes. Then remove it with cold water and this will turn out to be an antiseptic as well as anti-bacterial face pack which is rich in antioxidants.
Wash the face several times
One can get carbon deposits in one's skin layer along with some harmful radiations. It is better to wash one's face with a mild face wash. The skin will remain clean and skin tone very rich.