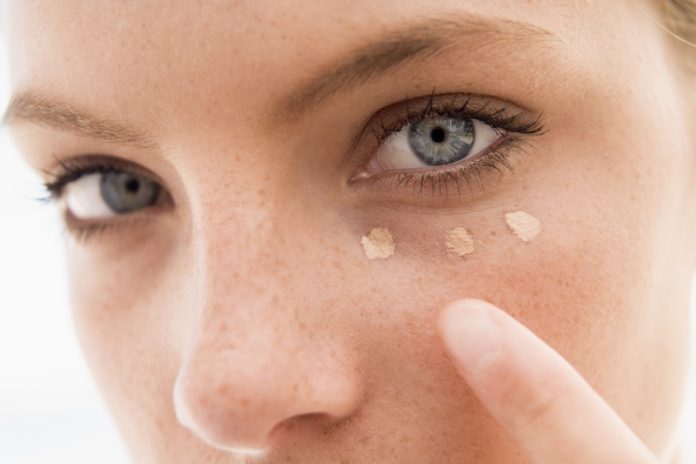 Concealer is always there in one's bag. If one has had sleepless nights, then to cover up the dark shades around the eyes one can make use of a concealer. The skin will instantly look better. It is part of one's makeup routine.
How to Choose Concealer Texture & Shade?
The texture of the concealer is as important as its shade. Secondly, one needs to choose a concealer to highlight one's complexion. It is made use of to cover up eye dark circles as well as hide dark spots and blemishes.
How to apply Concealer?
It is better to apply one's found all over before applying concealer since it does help cover up a lot of imperfections on its own.
Step 1: Prep One's Skin
Cleanse, exfoliate, and moisturize one's skin with a hydrating face cream, apply some primer and only then move on to one's makeup.
Step 2: Cover Up Undereye Circles
Make use of a concealer that's not more than two shades lighter than one's natural skin tone. One needs to brighten up the area under the eye by creating two inverted triangles and blending them out using one's brush or beauty sponge.
Step 3: Conceal Redness around the Nose
If one has any redness or discoloration around one's nose, take a little amount of concealer and blend it out thoroughly.
Step 4: Hide Dark Spots and Blemishes
If one suffers from acne scars or blemishes, putting tons of foundation is not the solution. It is better to make use of a concealer for a healthy and radiant. Use a small concealer brush and apply the product on to spots and buff over the areas, while blending it in the surrounding skin.
Step 5: Set-up a Concealer
Use a powder sponge to prevent budging. Do take a little bit of powder on one's sponge and then gently pat it in the areas one applies the concealer. As far as the rest of one's face is concerned, make use of a brush and then gently apply the powder everywhere else for a natural-looking, matte and even finish.
How to Use Concealer As Foundation?
One can double-up one's concealer as a foundation on account of its versatility. One can use a concealer to do the base. Here's how:
1. Choose a formula that one likes whether it's a cream or a liquid concealer. Do make sure one has two shades one that does match one's skin tone. One is meant to brighten up one's face.
2. Make use of a stippling brush as these brushes do not pick up too much product, and one does not want the face to look made-up.
3. Dip it in one's concealer and then start applying from under one's area.
4. Once one is done with this, use a bit of dusting powder with a brush, and apply it on all the necessary areas.
5. Now that one's base is ready, one can go in with additional products such a blush or a bronzer.
6. Why go around with dark circles around one's eyes? One can use a concealer to hide them and look good throughout the day.