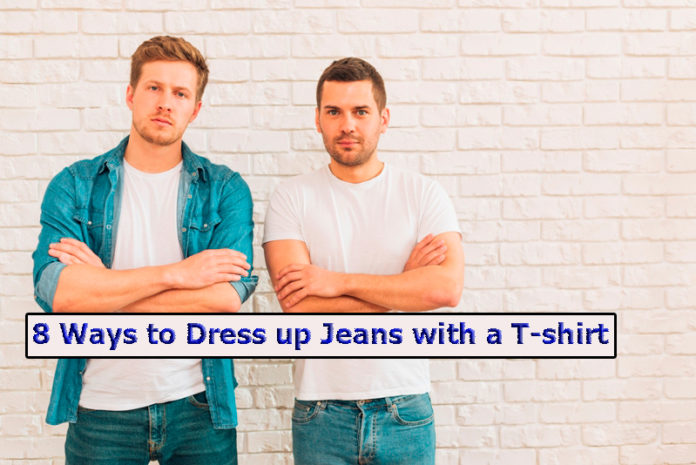 Dress conscious like wearing jeans on certain occasions and otherwise also. They feel great in them that too with a t-shirt. People do wear them for parties as well as to work.
Jeans and a T-shirt are the in-thing outfits these days starting from college students to fashion editors. They have a comfy look and the simplicity of a great pair of jeans and a clean white T is appealing to most versatile people. Be it casual wear and sometimes even on formal occasions jeans are very popular. For dinner with friends to a night of bar hopping and dancing and so forth jeans and T-shirts are acknowledging as being the most appropriate outfit. They go along well with great looking accessories changes.
1. Printed scarf and boots
This look is very good with a large square scarf folded in half diagonally and then draped loosely around one's neck so the points are all in front. A scarf with tassels or fringe will give the look a little more flare as well as a pair of flat, knee-high boots that will give it balance. Keep from going too "western" by adding preppy accessories such as a vintage-inspired watch, signet ring, and tinted sunglasses.
2. Street-chic sneakers and a fashion cap
Sporty does not necessarily have to mean athletic, especially if you utilize pastels, animal prints, and crystal embellishments when making your look. Jeans and t-shirt look good as sporty wear.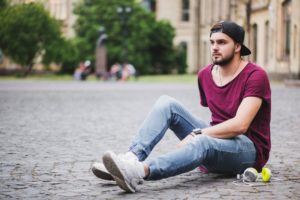 3. Fringed bag and a wide-brimmed hat
A black-based boho look with a white cotton T feels is indeed more city-friendly than one built around brown boots cum lace top.
4. Statement belt buckle and ankle boots
A buckle like this does demand a half-tuck to frame it and make it the focus of the outfit. For a casual but pulled-together look, boots and bag should complement the belt, but not match it perfectly.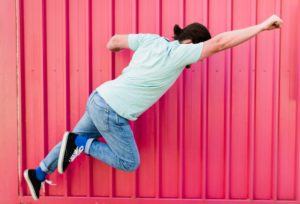 5. Dressed-up Canadian tuxedo
Go in for the denim-on-denim look for a night out along with glitter heels, a statement necklace, and a sleek, satin clutch, all in shades of nude and metallic.  Here you can also read 7 exciting male grooming style tips
6. Work-casual denim and tweed
The jeans and T-shirt look at the workplace will look great with a killer jacket to anchor the outfit. Attractive streamlined, polished accessories to complete the look will complete the get-up. It will give a stunning look no doubt. Start with a pointy-toed shoe, chunky metal watch, and a classic leather bag in a neutral, complementary color, and then do push up one's sleeves and layer on bangles, necklaces, and rings when one is ready to go out.
7. Preppy blazer and boat shoes
A printed boat shoe is a much fun alternative to basic brown and a long scarf can be a feminine stand-in for a standard leather belt. Fold the scarf up neatly so it is not so bulky, then thread it through the belt loops and tie it in front so the ends hang down like strings on a bow. Next, half-tuck the shirt to frame the scarf/belt and top it off with a preppy blazer and a chunky watch to bring a slightly masculine edge to the super-feminine, DIY belt.
8. Tough-girl leather
A leather jacket is always a great, outfit-transforming piece, but it's a good idea to add other fun elements as well, like a printed shoe and some bold jewelry, so the outfit does not just become all about the jacket.
The jeans and t-shirt look is great indeed! Women, girls, boys, and men do like wearing them on several occasions. They draw much attention from the public while wearing them and are appreciated for their attractive look. Be it formal look or informal jeans and t-shirt make your day of course.
also read: 5 dressing styles for ladies