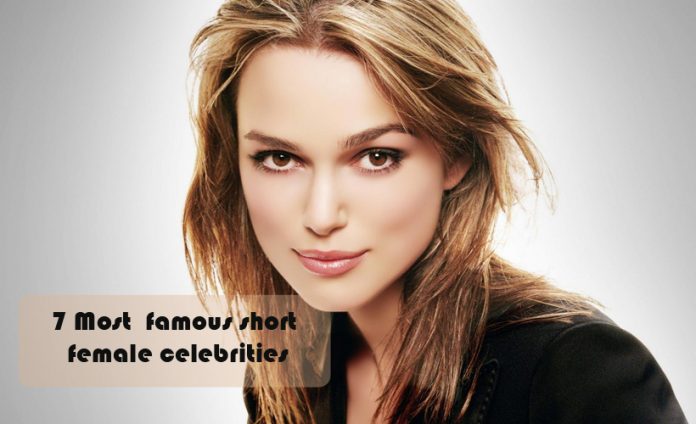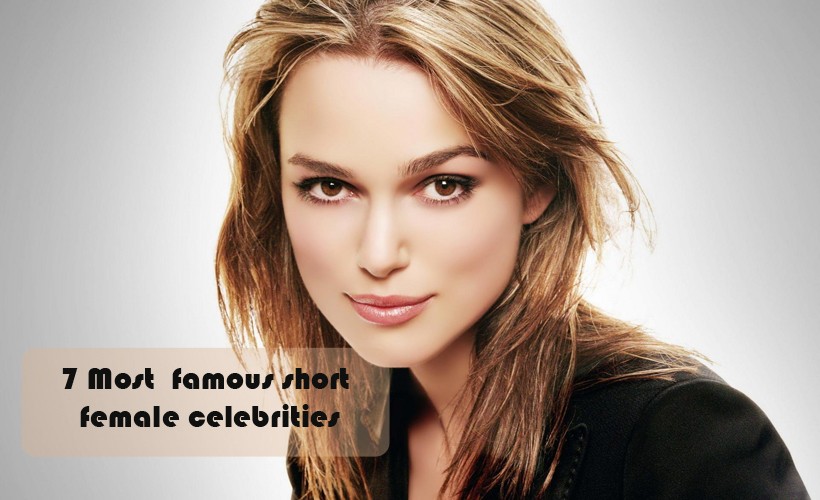 1. Emilia Clarke
Date of Birth :  23 October 1986
Place of Birth : London, United Kingdom
Height : 5'2"
Profession : Actress
The Mother of Dragons ala Khaleesi aka Emilia Clarke has made it big with her remarkable performances in HBO's Game of Thrones and so forth. She is indeed very charming and very elegant. She is versatile and can sing, play the piano, guitar as well as the flute. In 2017, she was, in fact, one of the highest paid actors on television.
She has been nominated for three Prime time Emmy Awards and six Screen Actor Guild Awards. This talented actress does prove that height is not a hindrance to success and fame.
2. Scarlett Johansson
Date of Birth: 22 November 1984
Place of Birth: New York City, New York, U.S.
Height: 5'3"
Profession : Actress, Singer
ScarJo is much talked about in Hollywood. She has been one of the highly paid actresses in the world from 2014 to 2016. She has in fact made several appearances in the Forbes Celebrity 100 and has also a star on the Hollywood Walk of Fame. Johansson has been named as the "Sexiest Woman Alive" by Esquire Magazine. She has been nominated for four Golden Globe Awards and also, in fact, won the British Academy Film Award for Best Actress in a Leading Role for her great performance in the film 'Lost in Translation'.
3. Ariana Grande
Date of Birth : 26 June 1993
Place of Birth: Boca Raton, Florida, United States
Height: 5'1"
Profession: Singer, actress
One must have seen Ariana Grande with her rather massive heels on stage and at events. The critics have indeed compared her wide vocal range to that of Mariah Carey. She is a very popular celebrity in the world today with her music videos which are viewed much. Her accolades do include three MTV Europe Music Awards, three AMAs, as well as an MTV Video Music Award. In 2016, Time Magazine she was named as one of the 100 most influential people in the world on their annual list.
4. Kim Kardashian
Date of Birth: 21 October 1980
Place of Birth: Los Angeles, California, United States
Height: 5'2"
Profession: Television personality
Kim K has become famous as a socialite, entrepreneur, and the star of the reality show Keeping Up with the Kardashians. This happened only after a 2003 sex tape taken with her former boyfriend Ray J was leaked in 2007. In the recent years, Kim Kardashian has indeed grown to be an influential online and social media presence, with over a 100 million followers on the popular Instagram. She is presently married to American rapper Kanye West.
5. Mila Kunis
Date of Birth: 14 August 1983
Place of Birth: Chernivtsi, Ukraine
Height: 5'4"
Profession: Actress
Mila Kunis has been a very sought-after actress in Hollywood. She is best known for her role as Jackie Burkhart on the hit series That '70s Show and for voicing Meg Griffin on Family Guy. She has gained much critical acclaim as well as accolades for her performance in the psychological thriller Black Swan. Kunis was in fact nominated for the SAG Award as well as the Golden Globe Award as Best Supporting Actress.
6. Lucy Hale
Date of Birth: 14 June 1989
Place of Birth: Memphis, Tennessee, United States
Height: 5'2"
Profession: Actress
She is indeed popular for her role as Aria Montgomery on the freeform series Pretty Little Liars. She is as well as an established country music singer and has released her first studio album, Road Between, in 2014. Apart from being nominated for several awards, she also won the People's Choice Award for Favorite Cable TV Actress in 2014.
7. Kylie Minogue
Date of Birth: 28 May 1968
Place of Birth : Melbourne, Australia
Height: 5'0"
Profession: Singer, songwriter
She is only 5'0" in stature but has dominated the international pop and dance charts with her hits such as "Slow" and "Can't Get You Out of My Head." She has had 7 UK Number 1 Singles. She also is the winner of a Grammy Award, three Brit Awards, and 17 ARIA Music Awards.
You may like:  Top Most Female Sports Celebrities In India